New Contracts And A $55 Million Funding Deal Position KULR Technology Group's Stock To Surge In 2H/2022 ($KULR)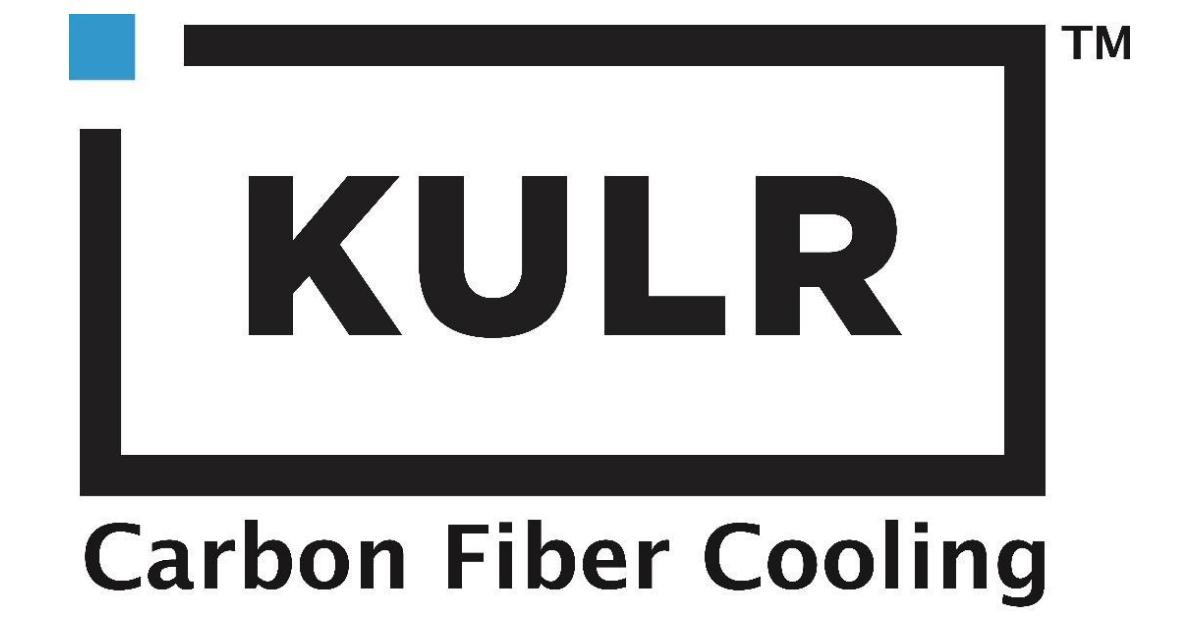 Like over 2000 other NYSE-listed companies, KULR Technology Group's (NYSE-AMER: KULR, $KULR) stock is lower. Mind you, the downdraft isn't company-specific, and looking at what they've done over the past 18 months proves that. But instead, it's a result of the market bears feasting off headlines that bring fear, uncertainty, and a lower appetite for risk that affects the micro-caps to a greater degree. Fair enough, headlines aren't very inspiring these days. And lower-priced stocks get a more pronounced percentage move even on pennies a day changes.
Still, investors should, and many do, know that share price is often a distorted view of a company's value. And whether it shoots over or under fair value, those disconnects create opportunity. In KULR's case, the sum of its parts indicates a considerable one in play…and its total decidedly favors the bulls.
In fact, KULR's roughly $1.50 stock price doesn't scratch the surface of just the intrinsic value of its assets. Factoring in the inherent strength, that disconnect gets wider. Frankly, deals made in 2021 and Q1/2022 position KULR to have its best year in history. Better still, investors may want to take advantage of a near-term opportunity, with KULR likely to get an appreciable boost in price ahead of its listing on the Russell Microcap Index at the end of June. History shows that the days preceding that listing can drive prices significantly higher.
Still, while being added to the Russell Microcap Index should give the stock a pop, investors should be focused on how well KULR positioned itself to have a breakout year in revenues. And a big part of that positioning results from KULR inking a massive $55 million funding deal to accelerate near and long-term aspirations. That agreement adds to a balance sheet that was the healthiest in the company's history and provides ample runway to capitalize on multiple revenue-generating market opportunities that are already in its sights.
Video Link: https://www.youtube.com/embed/cqFtv-RjT0I
KULR Nearly Triples Team Head Count
And for those thinking KULR's share price has weakened from being idle, think again. At the beginning of 2022, KULR expanded its workforce threefold, a read-between-the-lines initiative signaling that there could be plenty of business in the queue. In addition to support staff, KULR added C-level support, with a well-seasoned, well-connected addition to its Aerospace division, indicating potentially new business from that segment.
Indeed, the sum of its parts shows that KULR is a company in motion. Moreover, while the pieces are easy to assemble to indicate growth, adding a note and a standby equity purchase agreement allowing KULR ready access to $55 million supports that things are heating up at the company.
Soaring Demand, Securing The Inventory To Meet It
In fact, they apparently are. KULR announced putting that capital to work, securing inventory allocations for lithium-ion battery cells to satisfy the increasing demand for its products. With the capability to power more than 40,000 homes with a capacity of over 500 megawatt-hours, these products represent tremendous growth potential for KULR.
As a matter of fact, KULR estimates that the market for such lithium-ion products may help them exploit a more than $350 million revenue-generating opportunity. Better still, KULR took proactive steps to reduce its logistical overhead by transferring much of its production processes to North America. Not only will that move increase KULR margins in the short run, but it will also better equip the company to navigate turbulent market conditions in the future. Best of all, revenues can fall faster to the bottom line.
Of course, new opportunities are paired with those in progress. KULR has notable contracts with several global business giants, including a recently announced battery safety contract with NASA. In that deal, KULR said it will test lithium-ion battery packs for NASA's Artemis Program, processing nearly 100,000 units weekly to assist international spaceflight projects.
While this contract exposes a new slate of opportunities, those in play are also impressive. KULR recently won three contracts with the Department of Defense (DoD) to implement its carbon fiber cathode technology. Conservatively speaking, such military contracts can easily reach hundreds of millions in value, leading to an expected breakout year in revenue from this deal alone.
But, there's much more to like.
Inking Deals With Industry Behemoths
The best part of KULR's positioning is that its maneuvering has put them in the right market with the right product at the right time. It led to KULR inking contracts with industry giants such as Lockheed Martin (NYSE: LMT, $LMT), Johnson Controls, Leidos (NYSE: LDOS), and the Andretti United E Team racing group, in addition to NASA and the DoD.
By the way, these clients don't just present potentially colossal market opportunities through their own agreements but also through the extensive web of connections made available through each. Moreover, as KULR's technologies get used by the most prominent names in global business, its reputation as the go-to choice for battery-safety technology strengthens. Additional contracts indicate that's been happening.
And a tripling of staff shows those contracts could deliver revenues sooner than later. In fact, recent deals with industry leaders have already started to pay off.
Revenue-Generating Deals In-Play Today
KULR recently announced that Volta Energy Products will soon adopt the company's PPR solution suite, executing a contract worth $1.6 million. This contract alone is worth more than half of KULR's 2021 revenues and could be the starting point for more significant deals with Volta. Things get better.
Another recent deal bolstering KULR's value proposition is its acquisition of Centropy AB. That deal brings an impressive portfolio of technologies that fit in seamlessly with KULR's to increase its reach to potential clients needing High-Power Computing (HPC) solutions. Targeted industries include artificial intelligence, cloud computing, and cryptocurrency mining – all sectors that have experienced tremendous growth in recent quarters. This acquisition could add billions to KULR's market opportunities in the long term, yet its value remains virtually unaccounted for in the company's share price. There's more to like.
KULR recently minted a deal with Lockheed Martin worth more than half-a-million dollars. Again, while this contract's initial value provides a revenue bump, the back side of the agreement, if all goes according to plan, could present tens of, even hundreds of millions, in deals with LTM.
While its relationship with Lockheed can generate significant revenues, so can its other deals.
Multiple Industry Leaders Want What KULR Is Selling
In addition to those noted, KULR is also working with some of the biggest names in other industries, one of which is the largest lithium-ion battery recycler in North America, Retriev.
Additionally, KULR has partnered with the U.S. Department of Energy (DoE) to assist in their lithium-ion battery lifecycle initiative alongside Clarios. This initiative seeks to improve lithium-ion battery production, recycling, and disposal practices. With involvement in initiatives like this coming straight from the DoE, KULR is cementing itself as the go-to company for industry-specific battery safety and disposal services. And with billions of lithium-ion batteries being used, that position is enviable.
Cutting-Edge Technology Gives Strong Competitive Edge
Totaling the parts, it's undeniable that KULR is in rapid growth mode. In addition to the contracts mentioned, KULR recently announced its passive propagation resistant (PPR) KULR-Tech Safe Case, which is currently the only product of its kind that meets the U.S. Coast Guard's updated safety regulations for passenger vessels. This means that the product is entering a market with no known competition.
Even better, KULR could be ideally positioned to expand this unique opportunity and meet the demand for other battery safety technologies. This is a likely add-on market that would include cruise ships, cargo vessels, and large-scale fishing operations. Once again, KULR is entering this market at precisely the right time and with a product that meets a current and unmet battery-safety need. Moreover, its best-in-class Safe Case product protects from heat damage, fire, and even explosions caused by thermal runaway. No other product can make the same claim.
Another notable deal will supply Meta with proprietary carbon fiber solutions to assist in the creation of nerve impulse sensors to be used for navigation of virtual environments. As one of the world's largest and most influential technology companies, Meta represents another tremendous opportunity for KULR, and it, too, puts millions of new revenue dollars in the crosshairs.
Growth From A Surge In Lithium-Ion Needs
Here's the thing to note. Lithium-ion battery technologies power a significant share of consumer and business products daily. But what's missing is battery-safety integrations. That could soon change. In fact, it likely will, with consumers becoming increasingly aware of the inherent dangers of taken-for-granted lithium-ion battery use.
Videos show phones and car batteries exploding, hoverboards and consumer products on fire, and other catastrophic events happening almost daily. These events are catching the eye of battery users and regulators, and the two may come together to make these potent capsules safe for everyday use. After all, exploding phones can affect billions of people, and as people know, if the government can get involved, they will.
Rightfully so. From electric vehicles and smartphones to cutting-edge military technologies, battery malfunctions are one risk that manufacturers and consumers cannot ignore. And since they aren't, the opportunity for KULR to experience potentially exponential revenue growth from that focus is more in play than ever.
Near And Long-Term Potential Too Big To Ignore
Here's the bottom line. Combining KULR's healthy finances, robust pipeline of cutting-edge technologies, the explosive growth of its market space, and a growing number of contracts, KULR's value proposition is, in a word- exceptional. And keep in mind, while KULR may be under the radar from an investor's perspective, they are shining bright on government agencies' screens. Not only that, with best-in-industry battery-safety technology that can alleviate multiple industry concerns, that light could become a calling card to help cure battery-safety anxiety inherent to millions of different products.
As a result, for investors wanting exposure to a vast battery-safety industry opportunity through a microcap stock with extraordinary near and long-term potential, KULR checks all the right boxes. And best of all, with $55 million available, KULR is locked, loaded, and ready to take advantage of massive revenue-generating opportunities in industries where doing too little is definitely too late.
Disclaimers: Shore Thing Media, LLC. (STM, Llc.) is responsible for the production and distribution of this content. STM, Llc. is not operated by a licensed broker, a dealer, or a registered investment adviser. It should be expressly understood that under no circumstances does any information published herein represent a recommendation to buy or sell a security. Our reports/releases are a commercial advertisement and are for general information purposes ONLY. We are engaged in the business of marketing and advertising companies for monetary compensation. Never invest in any stock featured on our site or emails unless you can afford to lose your entire investment. The information made available by STM, Llc. is not intended to be, nor does it constitute, investment advice or recommendations. The contributors may buy and sell securities before and after any particular article, report and publication. In no event shall STM, Llc. be liable to any member, guest or third party for any damages of any kind arising out of the use of any content or other material published or made available by STM, Llc., including, without limitation, any investment losses, lost profits, lost opportunity, special, incidental, indirect, consequential or punitive damages. Past performance is a poor indicator of future performance. The information in this video, article, and in its related newsletters, is not intended to be, nor does it constitute, investment advice or recommendations. STM, Llc. strongly urges you conduct a complete and independent investigation of the respective companies and consideration of all pertinent risks. Readers are advised to review SEC periodic reports: Forms 10-Q, 10K, Form 8-K, insider reports, Forms 3, 4, 5 Schedule 13D. For some content, STM, Llc., its authors, contributors, or its agents, may be compensated for preparing research, video graphics, and editorial content. STM, LLC has been compensated up to ten-thousand-dollars cash via wire transfer by a third party to produce and syndicate content for KULR Technology Group. Inc. for a period of one month. As part of that content, readers, subscribers, and website viewers, are expected to read the full disclaimers and financial disclosures statement that can be found on our website.
The Private Securities Litigation Reform Act of 1995 provides investors a safe harbor in regard to forward-looking statements. Any statements that express or involve discussions with respect to predictions, expectations, beliefs, plans, projections, objectives, goals, assumptions or future events or performance are not statements of historical fact may be forward looking statements. Forward looking statements are based on expectations, estimates, and projections at the time the statements are made that involve a number of risks and uncertainties which could cause actual results or events to differ materially from those presently anticipated. Forward looking statements in this action may be identified through use of words such as projects, foresee, expects, will, anticipates, estimates, believes, understands, or that by statements indicating certain actions & quote; may, could, or might occur. Understand there is no guarantee past performance will be indicative of future results. Investing in micro-cap and growth securities is highly speculative and carries an extremely high degree of risk. It is possible that an investors investment may be lost or impaired due to the speculative nature of the companies profiled.
Media Contact
Company Name: STM, LLC.
Contact Person: Michael Thomas
Email: [email protected]
Phone: 973-820-3748
Country: United States
Website: https://www.kulrtechnology.com/