Kausy, the Fast-Growing Clean Beauty Brand Is Coming to USA This Summer
This beauty brand from Singapore is launching their online store across all USA territories in late 2022, offering beauty and lifestyle products that are clean, conscious and cruelty-free.
SINGAPORE – June 10, 2022 – Kausy, a clean beauty brand from Singapore, launched their first 4 products in March 2022 via their D2C online store. Thanks largely to their bright visuals and Gen Z focused messaging, they've experienced overwhelming success in the Southeast-Asian country of Singapore since their launch, selling out their most popular beauty tool within their first few months.
They are now setting their sights across the globe.
The gender-neutral brand was founded on the belief that beauty products should be inclusive, transparent and free of harmful ingredients commonly present in industry-standard formulations. Spanning years of research and investment, this female-led brand worked closely with industry veterans in Korea, the skincare capital of the world, to eventually develop their current line up of clean formulations using high quality ingredients that are safe for the skin with potentially effective results.
As a nod to the botanicals that inspired their formulations, Kausy's products heavily feature ingredients with Asian origins, such as the Papaya, an antioxidant and enzyme-rich fruit thought to be discovered in Southeast Asia, and Honey and Propolis, which were used in ancient Asian medicine for skin and wound treatments.
The star ingredient featured in their formulas is Centella Asiatica, also known as tiger grass or Cica. Centella Asiatica has been grabbing headlines in the global beauty community in recent years for its calming and healing properties, and the beauty brand largely credits their success to their proprietary blend of 5 different kinds of Cica ingredients, including the highly-raved Madecassoside and Asiaticoside.

Kausy has also garnered high praise for their sustainability efforts, which are closely tied to their product development and design process. Fuelled by their advocacy for green responsibility, Kausy designed their recyclable bottles and jars out of 100% glass and works closely with FSC-certified paper mills and sustainable forests for their paper packaging. The eco-conscious brand also champions the reforestation of cleared forest land in Africa and Indonesia to rebuild biodiversity, and their team plants one tree for every product purchased from their website.
Not stopping at beauty products and tools, the fast-growing and ambitious brand is also launching their fragrance line next month, featuring clean-formulated candles and scents for home interiors.
Kausy launches in the USA in Summer 2022. Their products can be purchased from their website, www.kausy.com or their social channel, www.instagram.com/kausyofficial.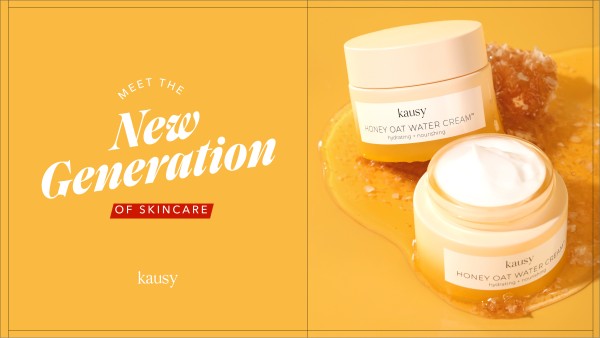 Media Contact
Company Name: Kausy LLC
Contact Person: Yap Jia Way
Email: Send Email
Country: Singapore
Website: www.kausy.com