The Travel Nurse Duo Taking the World of Aesthetics and Wellness by Storm While Bridging the Diversity Gap
The medical spa is providing modern treatments and utilizing up-to-date technologies to restore the confidence and self-esteem of their clients
More people are realizing the importance of all-round wellness as a key to living healthier and longer lives, where high-priced surgical operations are not required to maintain one's beauty. In recent times, medical spas have begun to spring up in the country to meet this gap, serving as the bridge between minimally invasive medical treatments and long-lasting results.
Tru Aesthetic Wellness and Spa is a black-owned medical spa run by two vibrant and competent registered nurses, fondly called 'The Atlinjectors' who are dedicated to providing effective beauty and health treatment options for individuals, regardless of race. The spa aims to treat the entire person, that is, mentally, physically, and emotionally in order to ensure a holistic state of health. The wellness spa utilizes state of the art technologies and the latest procedures to address the beauty needs of their clients, alongside creating a space where people can be comfortable while getting their services done- a space free of judgement and intimidation.
According to Annakay Duhaney, one of the owners of the Wellness spa, their goal isn't to not show the client's age but to not show that any work was done. The spa offers a myriad of services such as dermal fillers, Botox, micro needling and kybella to mention a few. Owing to the owner's medical knowledge and years of experience, clients can be assured of rapid healing, as well as guidance and routine check-ups along the recovery stages. The wellness spa aims to attract the attention of young professionals; teachers, lawyers, realtors and business owners in the Metro Atlanta area who are in need of a revitalizing and refreshing spa experience.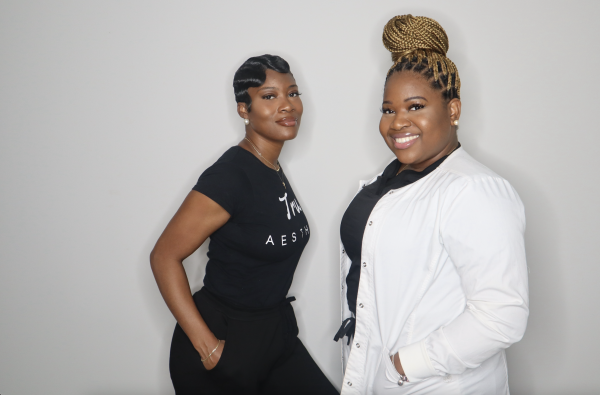 For more information, please visit www.truas.co
Booking link: www.truaesthetics.as.me
About Tru Aesthetic Wellness & Spa
Tru Aesthetic Wellness & Spa is owned by Annakay Duhaney who is an Emergency Room and surgery center nurse, and Shannon Walker who is a cardiac nurse.
Media Contact
Company Name: Tru Aesthetic Wellness & Spa
Contact Person: Annakay Duhaney
Email: Send Email
Phone: 404-781-9324
Address:5840 Roswell Rd
City: Sandy Springs
State: Georgia, 30328
Country: United States
Website: http://www.truas.co/