KULR Technology Stock Jumps 9% Ahead Of Joining Russell Microcap Index; History And Milestones Reached Put More Gains In The Crosshairs ($KULR)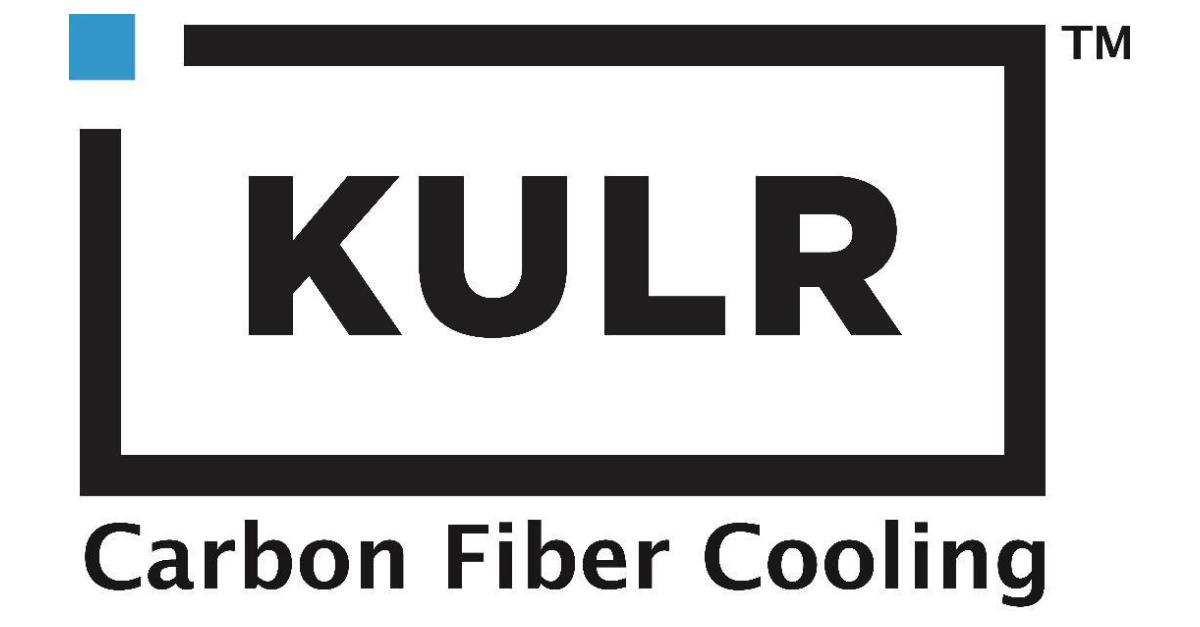 KULR Technology Group (NYSE-AMER: KULR, $KULR) got a nod from the Russell Microcap Index that it will be added to the membership, news that sent KULR shares higher by more than 9%. However, investors thinking that's the only reason for KULR's impressive move should reconsider that thought. After all, there are numerous value drivers in place, making the investment proposition in KULR more than attractive; they make it compelling.
And here's the better news. KULR noted that the logistical hurdles caused by the pandemic are starting to ease. That's good news and is expected to reopen the revenue-generating doors that were all but sealed in 2021. Better still, the companies leading their respective sectors, like KULR, could be the biggest beneficiaries of the return to normal. And with its shares appreciably undervalued based on its pipeline of revenue-generating deals, that return to normalcy could lead to swift and sustained gains in the back half of 2022. Deservedly so.
Despite being better positioned and funded than ever, KULR stock is trading near multi-month lows. Of course, weak undercurrents in the microcap space don't help their cause. But, there comes the point where the selling is more than overdone. And a well-funded KULR, strengthened by deals to raise up to $55 million, is a case in point. In fact, at current prices and even toward 52-week highs of $3.81, KULR stock would be presenting an investment opportunity that would still offer significant upside. Thus, while a 142% jump from its current price may be an attractive proposition, there could be more firepower to score substantially higher prices this year. (*price on 6/8/22 of $1.57, 10:42am EST)
A Materially Strengthened Capital Position
One would think the drive toward highs would have already started, and many believe that the consolidation presents a tremendous investment opportunity. Those following KULR know that the company entered into separate transactions for both a note and a standby equity purchase agreement in May, allowing KULR to access up to $55 million in additional capital. That's a lot of money, and most importantly, is plenty to procure battery cell supplies and other key materials to drive core growth.
And keep in mind that the funding deals come after KULR announced increasing its workforce three-fold during the last quarter. Hence, connecting the business dots may lead investors to believe that good things, revenue-generating things, are happening. That speculation may prove prophetic. And with cash, talent, IP, and managerial expertise to capitalize on and maximize an expected busy back half of 2022, those "happenings" could generate substantial shareholder value. KULR exposed one of its recent deals, and it's potentially huge.
End Market Focus Puts $250 Million Opp In-Play
Putting its money to work, KULR announced securing inventory allocations in anticipation of ongoing demand from its key end markets, expecting to procure lithium-ion battery cells providing up to 500-megawatt hours ("MWh") of energy capacity, enough to power approximately 40,000 homes using currently available domestic energy storage options. In dollar terms, the deal can be massive.
So big, in fact, that by targeting specific applications for the energy storage and e-mobility markets, KULR believes the lithium-ion battery cell supplies market put a $250-$350 million revenue-generating opportunity into play. Better yet, supporting that end goal, KULR made demonstrable steps to mitigate supply chain and manufacturing costs and risks by using some of its funding to bring much of its production capabilities to North America. Thus, in addition to the massive revenue opportunity being on the 2022 agenda, KULR positioned itself to navigate potentially similar headwinds faced during more severe pandemic-influenced times.
But that's not all on the agenda. KULR also announced securing a battery safety contract with NASA to test its lithium-ion cells for future battery packs designed for the Artemis Program, a series of US-led international human spaceflight programs. That deal has KULR processing up to 10,000 lithium-ion cells per week and preparing for tests by NASA, the Department of Defense ("DoD"), and others completing crewed flighted missions. In other words, microcap KULR is doing some extraordinary things, many of which would be reserved for industry behemoths.
That's not all from a busy Q1. KULR announced being awarded three new contracts with DoD prime contractors to implement its carbon fiber cathode solution for high-power magnetic and other covert pulse weaponry initiatives. Knowing that military contracts can quickly amount to billions in sales, this foot in the door could also have some meaningful mid and long-term benefits. Assuming deals only reach the hundred million dollar range, it would still be a massive win for KULR. Don't underestimate the likelihood of that happening if these initial contracts score praise.
Growth Accelerates In Its Core Business
Of course, that would add to a company in hypergrowth. Last quarter, KULR said it added an additional and potentially significant revenue-generating opportunity to its mix after releasing a passive propagation resistant ("PPR") solution in its KULR-Tech Safe Case product family for maritime lithium-ion battery safety. Currently, its product is the only known PPR solution meeting the upcoming United States Coast Guard's new safety requirements for the passenger vessel industry.
And better than meeting current requirements, KULR believes the market opportunities will expand to include additional battery safety initiatives, which they will target for the cargo, fishing, and cruise verticals. KULR indeed has the right product at the right time to meet demand, and its PPR solution prevents cell to cell thermal runaway propagation as well as heat, fire, and explosion from exiting the KULR-Tech Safe Case enclosure. So, from a larger picture perspective, the total market opportunity could fetch billions over the long haul, and being first-to-market is an excellent position to be in and exploit.
Also in play to maximize core strengths, KULR said it was selected by a multinational technology conglomerate to supply a proprietary carbon-fiber solution for a core component in sensing electrical nerve signals to control navigation through virtual environments. It's an important foundational partnership that marks KULR's entry into the Metaverse. Again, KULR finds itself a leader with a unique ability to exploit potentially extraordinary opportunities as the sector grows at a torrid pace.
Once more, KULR is early to the opportunity and, as it can do in aerospace, maritime, and lithium-ion lifecycle management, could earn a significant share of the market opportunities through its innovative and IP-protected assets.
Guidance Favors The Bulls
KULR's commentary shouldn't leave investors uninspired, either. They noted that in addition to taking decisive action to solidify their access to capital to procure high-value and high-demand battery supplies, in 2022 are expected to procure battery cell supplies equaling up to 500 MWh of energy capacity, ensuring their ability to continue meeting the surging customer demand in the queue. Also, KULR reiterated itself as proactive in investing in and focusing on its core growth segments in energy storage, e-mobility, and safe transportation of lithium-ion batteries within the entire battery management lifecycle.
Expect those initiatives and specific market focus to result in additional products and services commercialization in those segments. Of course, that would translate to higher revenues that should drive its share price higher. And by leveraging established partnerships and business relationships to accelerate R&D capabilities and product development, many with global business giants in the aerospace, defense, government, and regulatory sectors, revenue growth could come faster than many expect. Reading between the lines of funding and hiring headlines, expecting that growth sooner is easily justified.
There's better news. KULR has been careful to ensure its revenue-generating interests align with its core technology. In other words, while there's a lot on KULR's plate, it's accretive and doesn't send KULR in multiple unrelated directions. That attention to its business mission has done a couple of things. First, it made KULR a larger company faster. And second, it reached that position while maintaining its position as a leader in providing state-of-the-art battery-safety technology to billion-dollar industries that rely on lithium-ion power. Skillfully done, KULR now has potentially massive revenue-generating opportunities from manufacturers of electronic vehicles, consumer products, the space industry, and consumer products markets.
Focused On Lithium-ion To Score Revenue Growth
Better still, growth is calculated and measured. While guiding for growth in Q2 and a robust finish to 2022, KULR investors should still expect the majority of growth from lithium-ion batteries' surging demand and the growing call for safety measures embedded into these small and powerful devices. Remember, lithium-ion batteries now power millions, even billions, of mainstream products. And while the energy provided by these powerful products is fully appreciated, they still lack one vital component- inherent battery safety integration. And it's in that focus, that KULR expects to earn a potentially massive payday.
Considering the markets in play, the magnitude of the market opportunities is astounding. In the crosshairs today is not just a part of the lithium-ion battery market but the entire battery-powered marketplace that lacks even basic protections against battery-caused fire and explosion. Screw-down covers or "slide in place" housing over a battery may provide some sense of comfort to device users; however, the more frequent publishing of videos showing exploding cars, phones, hoverboards, and industrial equipment should open consumer's eyes to what's happening in back pockets and under their feet.
Moreover, while today's dollar opportunities are massive, the markets mentioned are just the starting point. As lithium-ion power becomes more common, KULR's market opportunities will grow alongside. Keep in mind that the risks of fire and explosion also increase with every new battery made. And while there are rumblings by government agencies going on to protect consumers and businesses, expect those voices to get louder in the coming months. That's potentially excellent news for KULR and a headline that could ignite a rally without KULR saying a word.
If so, it would be well deserved. It's no secret that the likelihood for catastrophic events to occur will do more than increase; they will get potentially more devastating as these power supplies get more densely packed while at the same time generating more power.
Right Products, Right Technology, Right Time
Knowing that puts KULR in the right markets at the right time. But more importantly, they also have the right products to meet a compelling need. The biggest brands and companies in the world are taking notice, with KULR already executing multi-million dollar contracts and advancing development deals with industry giants, including NASA, Lockheed Martin (NYSE: LMT, $LMT), Johnson Controls, Leidos (NYSE: LDOS), and the Andretti United E Team racing group. It would be difficult to name any other micro-cap that can boast of a similar Who's Who client list. Granted, big clients should also be accompanied by large contracts, and that's starting to happen.
Deal With Volta Eclipses 50% Of 2021 Revenues
A deal with Volta Energy Products is an example. That agreement is a multi-million-dollar one that will utilize KULR's PPR solution suite with certain Volta products. The initial value of the contract is $1.6 million, which constitutes more than 50% of KULR's 2021 revenues. Still, while an impressive deal to start, investors are eyeing its potential to lead to more substantial contracts as this Viridi Parente, Inc. owned company intends to utilize KULR's battery safety solutions for stationary and mobile lithium-ion battery power systems as well. But that's not the only deal deserving attention.
KULR's acquisition of Centropy AB's innovative technologies also adds considerable value, which appears unrecognized in the current share price. The thermal management technologies acquired through this deal are accretive and can be seamlessly integrated into their existing portfolio of technologies and services for meeting demand in industries like artificial intelligence, cloud computing, and cryptocurrency mining. That acquisition adds additional and potentially significant new market opportunities. Again, not in the millions, but in the billions.
Those deals and acquisitions add to another contract with Lockheed Martin worth more than half a million dollars to test and potentially integrate KULR's PPR battery solutions on a substantial scale. If so, it's a working relationship that could send revenues exponentially higher. Still, while deals with NASA, Volta, and Lockheed Martin bode well for KULR's PPR-related revenue-generating future, its battery transportation solutions are also earning attention. An agreement with Retriev, the largest lithium-ion battery recycler in North America, puts that market into play today.
Yes, more opportunities are being developed. Beyond working with the largest lithium-ion battery recycler on the continent, KULR is also participating in the U.S. Department of Energy's lithium-ion battery lifecycle initiative with Clarios to improve manufacturing processes and reusability of lithium-ion battery technology. The interest from the DoE validates the importance of battery-safety technology to private and national interests.
So, is it an understatement to say that KULR is better positioned than ever for growth? The sum of its parts, just the known ones, suggests not.
Value Unleashed In 2022
Thus, using a single word to describe the KULR investment opportunity, the choice would have to be "phenomenal." That's not an overzealous sentiment, either. It's based on totaling KULR's known sum of its parts, top-tier business relationships, and ability to penetrate critical markets with best-in-class battery safety technology. And with an IP portfolio protecting key technology, KULR may be positioned to potentially own a significant share of the battery safety markets. Supporting that bullish proposition is knowing that KULR can draw upwards of $55 million to fuel growth, meaning that meeting surging battery-safety demand won't be an issue.
Those reading between the lines understand that KULR offers several bullish clues. Moreover, by connecting those clues, it justifies a path for investors wanting to take advantage of KULR's share price weakness, which, based on news and operational performance, is less company-specific and more market-sentiment related.
So, for those wanting a growth stock offering compelling value and a pipeline of opportunity, KULR checks those boxes. And while the value proposition was attractive last week, being added to the Russell Microcap Index later this month should fuel an appreciable rally into that reconstitution. The more important thing is that KULR has the inherent strength to hold those gains, and if trading history is a guide, KULR investors may be in for a near-term wild ride higher. Market sentiment matters, but fundamentals count more; in KULR's case, the latter is too good to ignore. Thus, don't.
Disclaimers: Shore Thing Media, LLC. (STM, Llc.) is responsible for the production and distribution of this content. STM, Llc. is not operated by a licensed broker, a dealer, or a registered investment adviser. It should be expressly understood that under no circumstances does any information published herein represent a recommendation to buy or sell a security. Our reports/releases are a commercial advertisement and are for general information purposes ONLY. We are engaged in the business of marketing and advertising companies for monetary compensation. Never invest in any stock featured on our site or emails unless you can afford to lose your entire investment. The information made available by STM, Llc. is not intended to be, nor does it constitute, investment advice or recommendations. The contributors may buy and sell securities before and after any partcular article, report and publication. In no event shall STM, Llc. be liable to any member, guest or third party for any damages of any kind arising out of the use of any content or other material published or made available by STM, Llc., including, without limitation, any investment losses, lost profits, lost opportunity, special, incidental, indirect, consequential or punitive damages. Past performance is a poor indicator of future performance. The information in this video, article, and in its related newsletters, is not intended to be, nor does it constitute, investment advice or recommendations. STM, Llc. strongly urges you conduct a complete and independent investigation of the respective companies and consideration of all pertinent risks. Readers are advised to review SEC periodic reports: Forms 10-Q, 10K, Form 8-K, insider reports, Forms 3, 4, 5 Schedule 13D. For some content, STM, Llc., its authors, contributors, or its agents, may be compensated for preparing research, video graphics, and editorial content. STM, LLC has been compensated up to ten-thousand-dollars cash via wire transfer by a third party to produce and syndicate content for KULR Technology Group. Inc. for a period of one month. As part of that content, readers, subscribers, and website viewers, are expected to read the full disclaimers and financial disclosures statement that can be found on our website.
The Private Securities Litigation Reform Act of 1995 provides investors a safe harbor in regard to forward-looking statements. Any statements that express or involve discussions with respect to predictions, expectations, beliefs, plans, projections, objectives, goals, assumptions or future events or performance are not statements of historical fact may be forward looking statements. Forward looking statements are based on expectations, estimates, and projections at the time the statements are made that involve a number of risks and uncertainties which could cause actual results or events to differ materially from those presently anticipated. Forward looking statements in this action may be identified through use of words such as projects, foresee, expects, will, anticipates, estimates, believes, understands, or that by statements indicating certain actions & quote; may, could, or might occur. Understand there is no guarantee past performance will be indicative of future results. Investing in micro-cap and growth securities is highly speculative and carries an extremely high degree of risk. It is possible that an investors investment may be lost or impaired due to the speculative nature of the companies profiled.
Media Contact
Company Name: STM, LLC.
Contact Person: Michael Thomas
Email: [email protected]
Phone: 973-820-3748
Country: United States
Website: https://www.kulrtechnology.com/