Become DAKO's Next Business Partner (USA)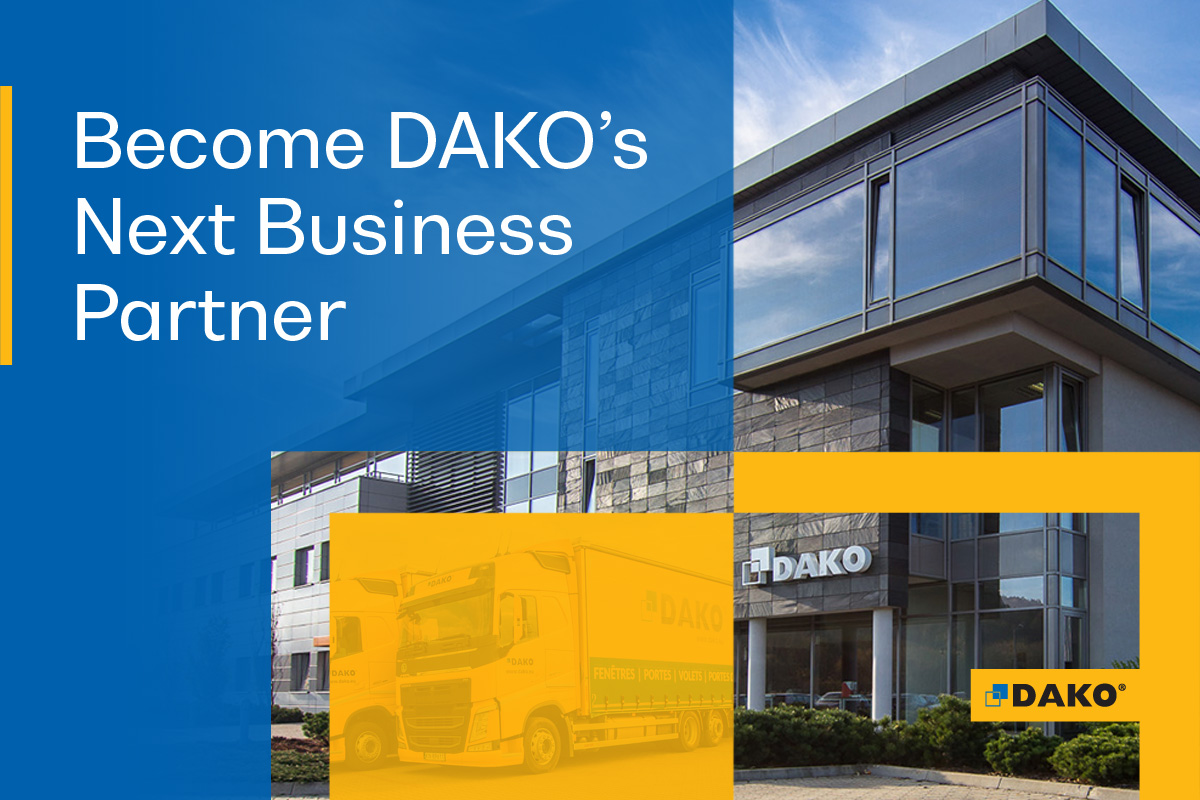 DAKO is a European joinery brand with almost 30 years of experience in manufacturing the highest quality windows, doors, garage doors, patio doors, external roller shutters, and window blinds!
The company is known for its premium quality products, application of innovative solutions, and reliability. DAKO's joinery has been widely tested and certified proving that its windows, doors, as well as components, meet the highest industry standards. DAKO has been approved with IFT Rosenheim, NFRC, QUALICOAT, and PEFC certifications. The brand has also been awarded a Forbes Diamond Award three times – proving its impressive, steady, and widespread development.
Their products have been appreciated by thousands of customers across the world since the company was established in 1994, attracting over 600 business partners worldwide. Now the company is looking to expand its reach across the US and searching for joinery dealers and distributors to carry its array of products. Each product type in DAKO's offer can be found in a multitude of colors, styles, and material variations, allowing distributors to cater to different customers and aesthetic preferences.
Would you like to become DAKO's next distributor?
Visit their website (https://www.dakowindows.com/en/door-and-window-distributor) and fill out a form and you'll be contacted by their team's representative to discuss business opportunities within the next few days!
DAKO's values
The company likes to build business partnerships based on transparency and an understanding of mutual business goals and needs, creating a professional, supportive, and cooperative atmosphere.
DAKO's representatives especially enjoy working with distributors who are excited to expand their product ranges and be able to give their customers a wide range of products to choose from. The company is aware that when it comes to big decisions such as purchasing joinery, clients like to have a wide range of options and appreciate being educated on the pros and cons of the products they are interested in, therefore high-quality customer service and genuine care for the end customer is a priority.
Would you like to know more? Please visit: https://www.dakowindows.com/en/door-and-window-distributor
https://www.youtube.com/watch?v=_fb05wBKMNk
Media Contact
Company Name: DAKO
Contact Person: Alicja Biedunkiewicz – Sales Director
Email: Send Email
Country: United Kingdom
Website: https://www.dakowindows.com/