Enjoy an unforgettable event or trip on one of The Royal Game Yachts in Dubai founded by Patricia Vega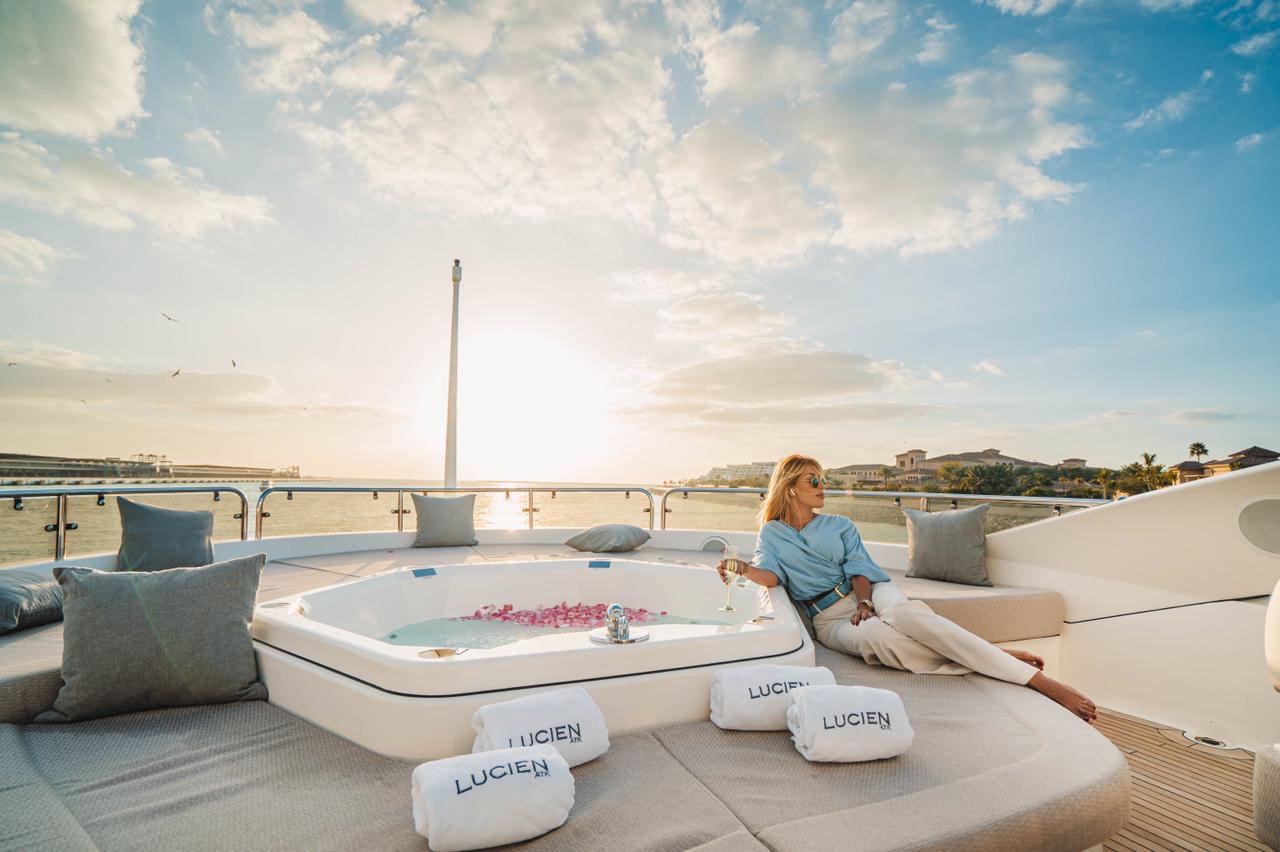 Enjoy an unforgettable event or trip on one of The Royal Game Yachts in Dubai founded by Patricia Vega
Welcome to The Royal Game experience! Now well established as Dubai's leading specialist yacht charter provider, they are a dynamic, next-generation company that provides improved service, value, and professionalism in the yacht charter industry.
The Royal Game is a globally renowned and bespoke Concierge Company that invites guests to come and experience the height of luxury. Based in Dubai, an international hub and melting pot, it has become a company that reflects all the most glimmering elements of one of the jewels of the United Arab Emirates.
The Royal Game seeks to take the stress off of clients with busy lives, whilst also showing them just how incredible a concierge-arranged holiday can be; in all its work, its main concern is to exceed the ordinary and shirk the plain.
The Royal Game has handled events and adventures of all kinds for its clientele, from Holiday Homes and Super Yachts to Luxury Cars, Exotic Experiences, Holiday Planning, Private Jets, Helicopter Tours, Fine Dining, and Private or Corporate Events. No matter the occasion or guest list, they deliver.
Nowadays, people want to gather outdoors now more than ever, and hosting an event on a boat or yacht is one of the perfect ways to enjoy the escape we've all been waiting for. With the accelerated democratization of yachting, it's become accessible, safe, and mainstream for anyone to enjoy, with the option to rent a boat either with or without a skipper.
The Royal Game is the leader in creating the best yacht charters on the most luxurious yachts. As they organize successful charters on the vast majority of yachts available, they can objectively and without bias recommend the best in Dubai from every supplier, owner, and manager. This valuable and necessary service is complimentary, and it comes with a modern, positive, professional, and friendly attitude. The Royal Game is a registered company in Dubai that offers trips, and private and corporate events all over Dubai.
The Royal Game has over 100 yachts available for rent either for luxurious trips or for events, private and corporate ones including balloons decoration, entertainment, catering and private transportation. Prices for renting yachts start from 900 AED per hour. When booking above 4 hours, The Royal Game offers complimentary BBQ or 1hour jet ski for their customers.
With the help of The Royal Game, you can host your next event in a floating space with ever-changing views. Customized to fit your needs, our all-inclusive packages, chef-prepared menus, and full bar options provide flexibility to host a memorable event on the water.
Media Contact
Company Name: The Royal Game
Contact Person: Patricia Vega
Email: Send Email
Phone: +971509302411
City: Dubai
Country: United Arab Emirates
Website: www.theroyalgame.ae