Totalprestige Magazine announces local editions for all states in the USA.
The print version of the magazine was first published in May 2010. Local editions will be digital only.
Totalprestige Magazine is a print and digital magazine designed especially for business people to keep them abreast of new technologies and strategies that are certain to enhance the sustainability of their businesses and organizations. The magazine is founded on the editorial pillars of business and luxury lifestyle but is filled with a variety of educative, informative, and entertaining content, to offer a wholesome experience to readers around the world.
The current issue of Totalprestige Magazine, the official magazine of TotalprestigeSM, featuring Angelo Lobo on the cover. Angelo Lobo is the founder and CEO of Aginelo Enterprises LLC. Moving from a background actor to a director, Angelo Lobo's layered career illustrates the grit and determination required to reach such enviable heights in an aspirational but highly competitive field.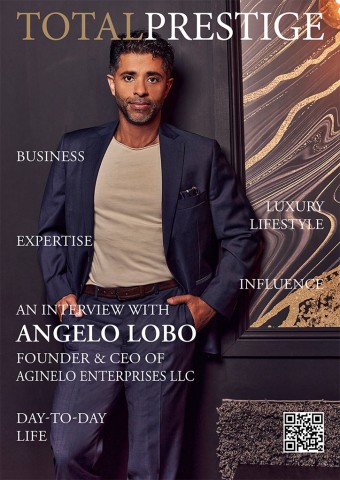 Without a doubt, it is not all film and art for this man who confidently wears many hats. In the recent edition of Totalprestige Magazine, Angelo shares his upcoming clothing line and gives a sneak peek at the future projects he has lined up.
In addition, the upcoming issue features technology and telecommunications maven, Michele Merrell. Michelle is a senior-level executive in her field, with up to 30 years of experience in marketing and communications, as she has displayed her skill working for organizations ranging from startup to mature, private, public, and even pre-IPO.
Michele Merrell is the president of Merrell Consulting Group which is a global consulting consortium. Since 2014, she has served on the Board of Directors for three reputable international corporations and is the head of the Corporate Governance and Nominating Committee for all three organizations, alongside serving on the HR and Compensation Committee. Michele is a National Association of Corporate Directors-accredited Board Leadership Fellow and speaks on both international and domestic platforms on topics ranging from technology, entrepreneurship, marketing, and business, to leadership and politics.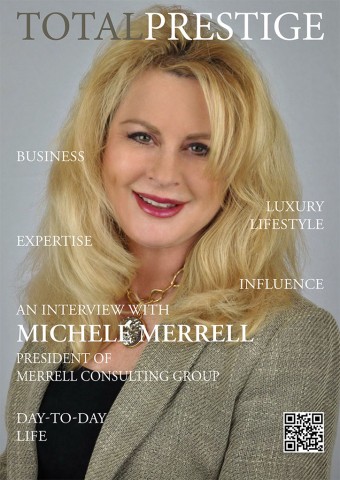 About Totalprestige Magazine
Totalprestige Magazine is the subscriber-based official magazine of TotalprestigeSM. The magazine website was launched in 2006 and served as a platform for its members to know each other better. The print version of the magazine was first published in May 2010.
For more information, please visit https://www.totalprestigemagazine.com/
Media Contact
Company Name: RMP Media Group LLC
Contact Person: Marc Ziegler
Email: Send Email
Address:66 W. Flagler St. 9th Floor #4414
City: Miami
State: FL 33130
Country: United States
Website: https://www.totalprestigemagazine.com/