Akashi Kama – The Best of Dual Heritage Fashion Pushing Boundaries With Dual Heritage Fashion
Fashion has a history of pushing the boundaries. Fashion is looking to the future with fresh trends and concepts. New technologies and shifting client trends and needs will transform the fashion industry in the future years. In terms of diversity also, the fashion business is making strides, but there is always more work to be done. The industry is evolving to place higher importance on working directly with lesser-known heritages that are rich in textiles, crafts, and traditions.
Differences across cultures should be embraced rather than toned down and homogenized, and they can be a unique source of creative inspiration. California-based clothing brand Akashi Kama, believes in representing the uniqueness of different cultures along with blending the two together.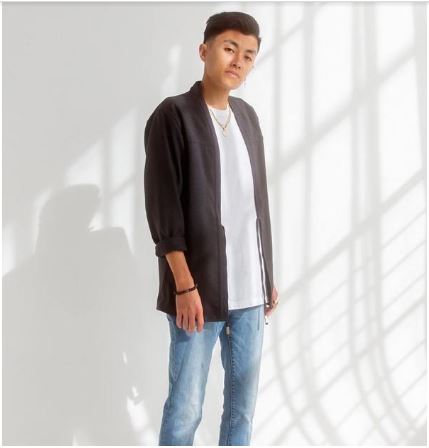 Akashi Kama
Akashi Kama is a fashion and lifestyle brand which was founded by Alec Nakashima, an Asian-American entrepreneur with the aim to express the coexistence and intermingling of two distinct cultures.
It is a company to which the most important aspect is to treat various cultures with respect and to ensure that they are not detracting from, but rather adding to, the culture in question. Nakashima has stated that the brand represents different cultures coming together to create something new, and that's exactly what the designs do as well.
Classic fabrics, old techniques, crafts, and designs are all inspirations that can be found within the brand, and many of these components may be reworked into contemporary silhouettes that are suited to today's consumers. Their goods aren't entirely traditional, but they're something fresh and different, combining elements from numerous cultures.
Akashi Kama apparel is mostly influenced by Japanese-American culture, resulting in a blend of two completely distinct worlds. The company uses high-quality fabric, sourced directly from Japan, paying close attention to the smallest details. To their customers, they present heritage as something to keep close and offer a range of items that have this design philosophy!
Akashi Kama is especially recognized for its Noragi jacket, which is made up of high-quality Japanese material and channels a blazer with a string down the front instead of buttons. The Noragi jacket is a simple yet elegant garment that was worn by the working class in Japan and can still be found in the culture today. It has agricultural roots and is comparable to a light jacket that may be layered with a shirt or even dressed up with a tie. This jacket is a one-of-a-kind piece of apparel that is sure to catch people's attention.
There's a lot of power that fashion holds. One can represent cultures, one's own identity and so much more by simply using pieces of fabric that would otherwise feel meaningless. Fashion adds color to our lives and alters them through time, from taking on a more vibrant to grungy tone, depending on how one's feeling. In some ways, it also brings diversity to life by allowing people to explore new ideas. Fashion, at its best, can make individuals feel like they belong in a community. And following a fashion brand such as Akashi Kama, whose main focus is to blend cultures, is a great way to explore other people's perspectives and find where one fits in.
Media Contact
Company Name: AKASHI KAMA
Contact Person: AKASHI KAMA
Email: Send Email
Country: United States
Website: https://www.akashi-kama.com/