Tigre Promotion Announces Their Efficient Online Speed Networking Event for Small Businesses and Entrepreneurs in Sacramento
The company presents an atmosphere for small entrepreneur and creatives to interact with colleagues and professionals in their field
Small businesses have numerous benefits to reap from strategic networking. Through networking, business owners can foster new relationships with other people in their field and increase their network base through which the business is capable of maintaining a stream of new customers. In addition, networking can help small businesses remain on the edge of technology and at the forefront of emerging trends through their interaction with other businesses, ultimately translating to rapid growth of the business. Tigre Promotion is a company that recognizes the aforementioned importance of networking and is bringing this opportunity to Sacramento businesses.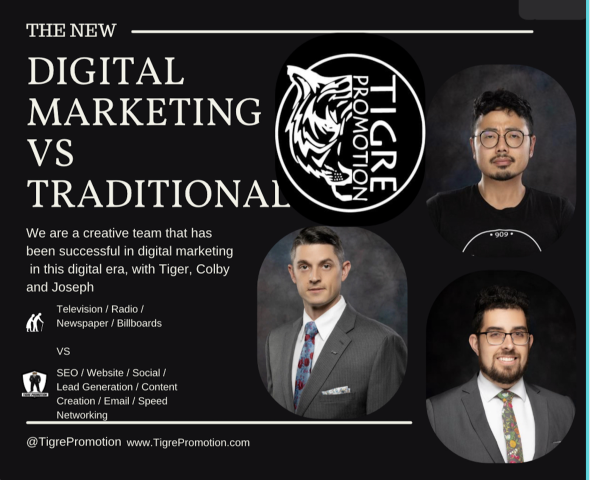 Tigre Promotion is a team of creatives with experience in marketing and highly targeted lead generation. The company announces a free online networking event for all types of business owners, creatives and entrepreneurs in California, where they are provided with ample opportunity to interact with each other and elevate their brand through networking with one another.
Trevor Fong from the Mix & Mingle (aka the Paris Hilton of Sacramento) who is most known from his lavish networking events in Midtown and Crawdads on the River, has officially agreed to attend and promote the event. Joseph Kim, the founder of Tigre Promotion sees this speed networking event as an opportunity for entrepreneurs in Sacramento to expand their business, increase their sales and connect with the right decision makers.
For more information, please visit www.tigrepromotion.com
About Tigre Promotion
Joseph Kim (Tiger) is the Chief Strategist and owner of Tigre Promotion which is a digital marketing agency that specializes in lead generation and networking. He is known to have creative and industry-changing approaches to the world of advertising. Tiger loves connecting people who want to help Sacramento businesses thrive. When he is not involved in digital marketing or media productions, he can be found playing tennis or hiking around California with his dogs.
Media Contact
Company Name: Tigre Promotion
Contact Person: Joseph Kim
Email: Send Email
Phone: 916-955-2231
Country: United States
Website: http://www.tigrepromotion.com/