NyX Exchange Introduces Asset-Backed Coin Trading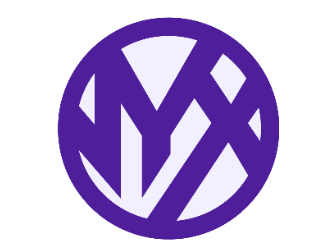 NyX Exchange, an innovative asset-backed crypto trading platform, has announced the introduction of new features to disrupt the industry in the blockchain sector.
The NyXExchange team is bringing the future of crypto trading to blockchain enthusiasts worldwide with innovative features that provide a comprehensive experience. The platform is particularly unique for delivering asset-backed trading to crypto enthusiasts throughout different parts of the world. The leasing feature and its several key features further substantiate this claim.
The cryptocurrency trading market has proliferated in recent years, owing to the rise of various platforms that aid consumers in profit from price fluctuations in different digital currencies. One of the most significant issues that millions of traders confront is the long-term viability of digital currencies now flooding the market. The seemingly incomprehensive nature of crypto exchanges has further exacerbated the issue, where NyXExchange seeks to make a difference, as substantiated by the unique features and functionality of the platform.
One of the exceptional features of NyX Exchange is the leasing functionality, which is practicable due to the asset-backed trading attribute of the platform. Crypto traders and other platform users enjoy a revolutionary experience, with a growing asset block featuring its RoRaP and RoRaG. The features are designed in line to become "one of the most trusted and rapidly expanding cryptocurrency exchanges," assisting clients to be a part of the dynamic blockchain space.
The user-friendliness of NyX Exchange, providing different categories of investors and traders with access to the future of mercantilism without sacrificing efficiency or liquidity, and the stress-free possibility of reading and mastering trading tools have set the platform up for greatness. NyX Exchange currently supports the trading of 50 top digital currencies and is accessible in more than 97 countries. There are also plans to launch the mobile apps on Google Play and the App Store to be compatible with Android and iOS devices.
For further information about NyXExchange and the range of benefits available to traders and investors, visit – https://www.nyxexc.com. NyXExchange also has a growing online community across social media, including Facebook, Instagram, and Twitter.
About NYX LTD
Our goal is to make trading as appealing and straightforward as possible for anybody. Investing is one of the most effective methods to increase your money, yet it may appear perplexing, costly, and unattainable for many individuals. NyX is changing all of that. We're a technology firm that gives simple, worry-free investing to everyone through a beautifully designed, user-friendly desktop and mobile solution. We make it easy for you to invest in the cryptocurrencies you believe in.
Forward looking statement:
This press release is issued by NyX LTD (NyXExchange) for informational purposes only and does not reflect the complete details or current situation of either society. It is a summarized version of specific key facts and plans of NyXExchange, with forward-looking statements that include risks and uncertainties… The press release does not constitute a firm offer or solicitation concerning any securities, other regulated products or services, or the use of any NyXExchange services. This press release and everything contained in it will not serve as the basis for any contract or commitment.
Any regulatory body has not reviewed the securities in any country. Forward-looking statements aren't historical truths and are susceptible to risks and uncertainties, which may cause actual results to vary from those indicated. Most of these variables are beyond NyXExchange's control and impossible to anticipate. In addition, any forward-looking statements contained in this press release are based on assumptions that NyXExchange believes to be reasonable as of this date. NyXExchange undertakes no obligation to update any forward-looking statements to reflect events or circumstances after the date of this press release or to reflect new information or the occurrence of unanticipated events, except as required by law.
Media Contact
Company Name: NyX Exchange
Contact Person: Cora Müller
Email: Send Email
Phone: +370 8 800 80 047
Country: Lithuania
Website: nyxexc.com