Brightline Train Connecting Miami and Orlando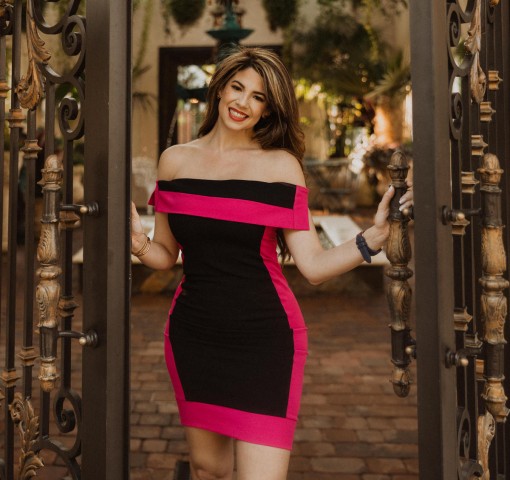 Inter-city transit systems are an important part of any city or state that's looking to mobilize its people. When a city is efficiently designed and has a spread-out intercity transport system, people no longer have to worry about where to live, or how far travel is going to be accessible, because the solution to all of that is already present. Instead of constantly having to worry about how the commute from one place to another, the user gains access to a reliable system that allows for planning days effortlessly and enjoying a much higher standard of living! And of course, nobody says no to that! However, everyone knows that public transportation is often neglected, whether its buses, subways or trains, leaving the public to figure it out on their own and that can be extremely draining for the individual user to get around.
But then there are cities like NYC, where the metro subway is used by thousands of people everyday and is known for its efficiency not just around the US, but the world as well. That simply means, with a little bit management and maintenance, public transport systems can not just work but become a great way to turn a long and tiring journey into a time where one can relax and think about the better things in life. And that's exactly how the Brightline Train is going to transform the transportation scene in Miami.
The Brightline Route
The Brightline rail route between Miami and West Palm Beach was inaugurated in 2018 and has been operational ever since, with improvements and extensions being made regularly, just because of how popular of a choice it has become. What's even more surprising is that Brightline is the only privately owned and operated railroad in the US and was in construction for over 6 years! Operated by Florida East Coast Industries, it has several proposed routes, with 3 currently being operational, showing just how massive of a success it's been so far.
Miami and Orlando Extension
One such planned and proposed routes includes the Orlando extension. After the opening of the Intermodal Terminal at the Orlando International Airport, the first track is to be extended up till this station and is expected to be operational in 2023.
In 2020, another agreement was signed between Brightline and the Walt Disney World Resort, announcing that as part of the Tampa extension, another station would be built in Disney Springs which would connect the resort to its surroundings and allow guests to travel quickly to anywhere they want and enjoy the stay even more! Now, who doesn't want a trip like that? A journey that would otherwise be quite plain and boring is now going to be much more fun when you know the direct destination is of the resort and so is easily turned into another attraction for visitors. Already under construction with estimated costs hitting $1billion, the project is set to be operational by 2026.Similarly, there are a number of other routes that Brightline may extend its stations to, making travelling a much more comfortable time for the public.
Some of these proposed routes include branching out to cities such as Tampa, Aventura, PortMiami, and Boca Raton. But that being said, the Orlando extension, is definitely one of the most anticipated and also more on the expensive side of the routes being constructed, especially due to the Walt Disney World Resort!Behind The Railroad – Become A Part of It Today! While most intercity transports and public transportation systems are government operated and maintained, this privately owned railroad is something that most people have never seen before! Florida East Coast Industries is owned by a private equity firm, Fortress Investment Group, which was founded in 1998 by Wes Edens, Rob Kauffman, and Randal Nardone. It was the first large private equity firm in the US to be traded publicly and currently manages alternative assets amounting to over $45.5 billion. So where does that leave the Brightline Train? Well, it's a transportation system that works, spanning across cities and is backed by a stable firm! And looking at their track record, it's safe to say that this project has incredibly high chances of coming to fruition.
And if one is looking to make a safe but profitable investment, this is one of the best options to bet money on. Of course, that isn't easy to do but that's why realtors such as Yaima Lamela are ready to close the deal for their clients. Having founded Prestige Empire Realty, Yaima Lamela is a respected name in the industry and has years of experience in the market. With an MBA from Florida International University, Lamela has invested it all in learning the real estate market and focusing on providing clients with quality services that can be relied on. With a variety of projects, Yaima has all that one could need to make a smart investment. Whether it's to avoid missing out on the Brightline expansion and the opportunity it comes with or to look for other better-suited projects, Yaima Lamela is a name that can be trusted.
All that needs to be done now is get in touch with the realtor at www.yaimalamela.com.
Media Contact
Company Name: Prestige Empire Realty
Contact Person: Yaima Lamela
Email: Send Email
Country: United States
Website: https://www.yaimalamela.com/