Romario Facey's Texas Kill City Premieres on April 30th in Dallas, Texas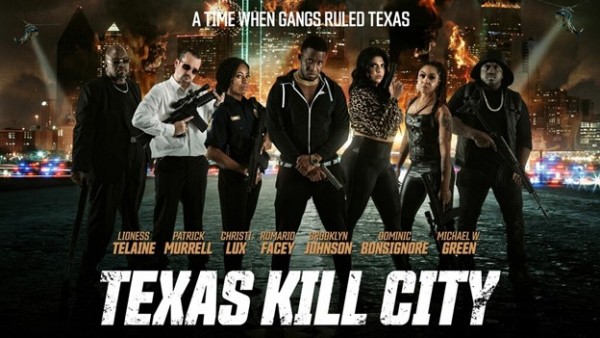 Texas Kill City is a crime-thriller based in Dallas by Dallas-based director and producer, Romario Facey. The film takes the audience through a story about the sometimes-unbreakable bonds of Texas gangs.
Ramario Facey is a Jamaican actor and director who was born in Linstead, a tiny hamlet in St. Catherine. He has always aspired to be an actor, but acting was thought impossible where he grew up. In an atmosphere where most of his friends and relatives aspired to be soldiers or police officers, he aspired to be a Hollywood star, which his mother believed was an unreasonable aspiration given the circumstances.
Romario was ambitious about making movies; at the age of 15, he wrote, directed, and filmed his first film, which inspired him to create a few local productions, and today, since moving to the United States, his films include 'One More Chance at Love,' 'Texas Trap,' 'Insincere Twins,' and 'Forceful Touch.' Romario Facey Productions is working with his team to provide the highest quality video and audio approaches for his audience. Every year, his production team publishes new films through various networks and distribution arrangements. His production is also responsible for financing live premieres at a variety of cinemas, which helps to keep the film industry alive, as seen by his latest movie Texas City Kill.
Texas Kill City, a film directed and acted in by Romario, will have its premiere on Saturday, April 30th at LOOK dine-in Cinemas 10110 Technology Blvd E, Dallas, TX 75220. The event's red carpet will begin at 6:30 p.m., followed by the movie screening at 7:00 p.m.
The movie main casts are Romario Faucy, Christi Lux, the Mexican singer-actress, and Harmini, a Christian hip-hop artist.
Christian Lux, also known as Christi Lux, was born in Nuevo Laredo, Mexico. Christi Lux knew she was meant to be an entertainer from a young age. Christi was born in Mexico but raised in Laredo, Texas, where she began her singing career at an early age. She had always enjoyed performing in local talent events and for family and friends since she was a youngster.
Christi Lux is an actress who has appeared in films such as "Vid Chronicles", "Dad Where Are You?", and "Texas Kill City", a recent one.
Harmini, born Dominic V. Bonsignore, is a popular worldwide American rapper, songwriter, actor, producer, and public speaker residing in Dallas, Texas. Born and raised in Elmira, New York, Harmini went through difficulties and tribulations that turned him into the inspiration he is today, and he continues to inspire and impact others via music and film.
Texas Kill City is an adrenaline-pumping crime-thriller film set in Dallas during a period when gangs ruled Texas. Romario Facey, the director and producer, pulls the lid on the truth of illegal lifestyles.
The narrative of this film depicts Texas' most violent gangs sharing an unshakable relationship before a betrayal ignited vengeance. Allies became adversaries, and members realized the adversary was there in front of them.
Attending the Texas Kill City premiere allows fans to meet the cast on the red carpet and be among the first to see the film.
For more information about Texas Kill City and ticket booking, visit texaskillcity.com
Media Contact
Company Name: Simply Posh PR
Contact Person: Media Relations
Email: Send Email
State: Texas
Country: United States
Website: https://www.texaskillcity.com/home