Sapien Protocol Launches First App, Opening the Door for DAO Collaboration
Sapien Team Looks to Demonstrate Utility of Their Protocol
San Francisco, California – Sapien, a Polygon Studios portfolio company, is launching the first dApp on their protocol, called The Sapien Network. This app is a social networking tool built to help users find and launch communities, called "Tribes," around their interests and gives them tools to organize and even "supercharge" their community by turning it into a DAO. The app is in a closed private beta as the team continues to build.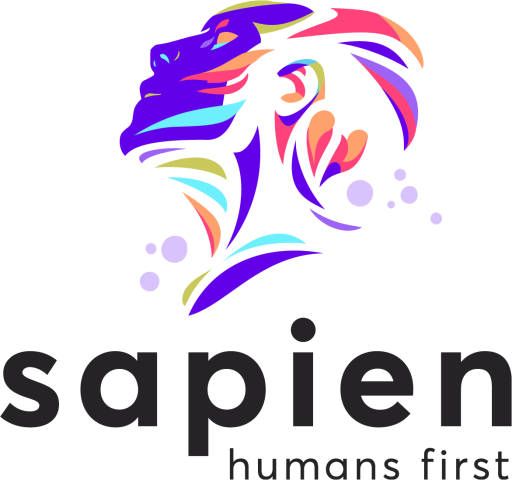 Sapien is joined by a number of existing DAOs who will create the first "Tribes" on the platform. These DAOs include smaller communities with niche specializations such as PubDAO and JournoDAO who focus on bridging traditional media with Web3 and larger communities like MongolNFT, the largest NFT Marketplace in Central Asia.
Sapien presents itself as a solution to the scalability difficulties of DAOs by creating a unique ecosystem that connects DAOs and links their communities together with novel economic, informational, and social tools. They hope to revolutionize human connection on the internet by building tools that add value to communities rather than extract it from them.
The Sapien Network app is not the first application built by this team, in fact it is the v3 of their platform, being built to address the changing landscape of the cryptocurrency space and fit into the Web3 environment. As a result, the Sapien Network app promises to be a refined experience built by a team of experienced developers complete with tools for discussion, content sharing, and even an in-built Sapien Wallet for holding tokens like Sapien's NFT Passport–a unique decentralized identity solution which Sapien states is a crucial part of their ecosystem.
"We are thrilled for the release of the Sapien Network. Our team has been hard at work designing the best experience to usher communities into Web3 and provide powerful tools to unleash the creative potential of DAOs. The Sapien protocol is designed to help communities collaborate and shape this new digital landscape, together." – Sapien Co-CEO & Co-Founder Ankit Bhatia
This decentralized community-driven social network appears to be built in the mold of an evolution away from the centralized, profit-driven social media models that are so ubiquitous today. The Sapien website explains "…we're using Web3 to build a bridge to a better future," demonstrating the ethos of the company and their gravitation towards social impact and collective action. The economic model proposed by Sapien in their Purple Paper (a document that amounts to essentially a whitepaper for the protocol) is seemingly designed to create a sustainable economy for communities to engage with each other without relying on ad revenue to power this ecosystem.
Furthermore, this evolution away from traditional social media comes with its own model for content curation, "The Metaverse Newspaper." This content model ostensibly rebels against the "newsfeeds" of sites like Facebook or Twitter with a more intentional treatment of content where communities curate multimedia content like articles, podcasts, art, etc and sell this curated content in the form of an NFT. The Sapien hypothesis is that this intentional approach allows for better content and enables more meaningful interactions around that content. Sapien has not yet announced when it will begin minting its Metaverse Newspaper, but the company has shared that this endeavor is a joint effort between the Sapien team and their partner DAOs. Name: Hash Khan
Title: Chief Marketing Officer
Company Name: Sapien.Network
Website: https://www.Sapien.Network
Email: [email protected]
Media Contact
Company Name: Sapien Network
Contact Person: Media Relations
Email: Send Email
Country: United States
Website: https://www.Sapien.Network