Hani Chen Becomes The Spokesperson Of Kiky Brand Potato Chips
Popular award-winning Chinese actress, Hani Chen, appointed as the spokesperson of KiKY brand potato chips and 3D potato balls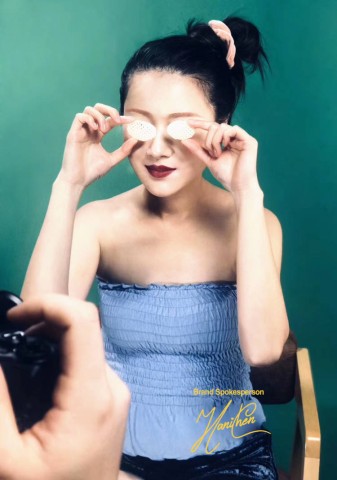 Hani Chen continues to push boundaries across industries, as the actress, who recently won the award of Goodwill Ambassador at the 7th U.S Hollywood International Golden Film Awards Ceremony, has taken over as the spokesperson for KiKY brand potato chips and 3D potato balls. The actress was made the spokesperson of the brand by the internationally renowned company Guangdong Yusheng Food Industry Co., Ltd at the beginning of the New Year 2022.
The talented actress graduated from the Beijing Film Academy and started her career as a member of the Chinese national art troupe. Over the years, she has acted in several works in China, including the 3D movie The Fox Lover and TV shows, such as War of Desire and Beauty World. With more than fifteen years of activity in the entertainment industry, Hani continues to run hot in the global space, thanks to her beautiful and youthful look. She is a lively winner and has the perfect appearance to match the KiKY fashionable design, a feature that contributed to her becoming the spokesperson. The KiKY team believes that Hani's excellent look will vigorously promote KiKY series products to reach a new height in the international market.
Being socially responsible, Hani vowed to endorse the brand as the spokesperson to share her experience with the world. She also mentions that KiKY potato chips and 3D potato balls are stackable potato chips, which are more nutritious and tastier. KiKY is a yummy, fun, and exciting snack that leads the global chips culture and fashion style.
Hani Chen, a well-known Chinese drama, and movie actress, has transferred some of her energy to the world stage in recent years, moving to the US to expand her career. Hani created the Orlando Chinese Drama Association and toured "Where am I" in Orlando, Tampa, and Miami. She also appeared in a series of HSN beauty advertisements and was the highlight new star at the 7th U.S Hollywood International Golden Film Awards Ceremony, where she won the Goodwill Ambassador award.
Hani is the executive director of the comedy short film Son-in-law Coming to Town, and just finished filming the central role of Xiao Ha. Son-in-law Coming to Town was produced by the Greater Orlando Chinese Professional Association (OCPA) and AA Metals Inc. The film will premiere soon during the Chinese New Year in 2022 and will be available across social media. With her international influence far exceeding that of many debut artists, being the spokesperson of KiKY brand potato chips and 3D potato balls is undoubtedly a remarkable feat for the actress.
Media Contact
Company Name: IFSM Fashion Productions
Contact Person: Apple J.
Email: Send Email
Phone: 1.888.230.4376
Country: United States
Website: https://ifsmmodels.com