Trillion Trees Initiative's Global Greening Foundation and Reforestation Fund for Biodiversity Conservation – Ecosystem Restoration and Healthy Forests
The Trillion Trees Initiative for biodiversity conservation, climate adaption, ecological education, ecosystem restoration, environmental protection, sustainable greening, reforestation and species protection can reduce climate change effects, deforestation, droughts, desertification, land degradation, mass extinction, global warming and pollution worldwide. The world's first and official Trillion Trees Initiative was started in 2017 by Greening Deserts founder Oliver Gediminas Caplikas. Others like the WEF and the White House followed the good example and started also trillion trees initiatives or programs. Many people, international organisations, institutions and even governments have been inspired by the Trillion Trees Initiative and connected projects.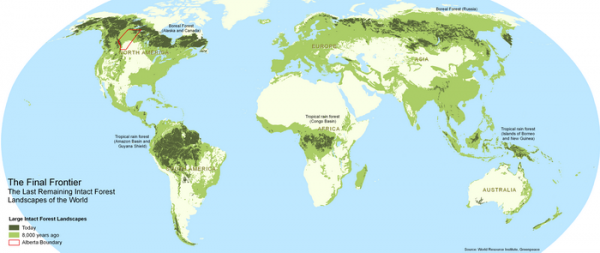 Greening Deserts principles and the real Trillion Trees Initiative (TTI) agreeing with the sustainable goals and scientific parts of the Trillion Tree Campaign by Plant for the Planet, the One Trillion Trees Initiative by the World Economic Forum (WEF) in Davos, the Trillion Trees Partnership by TrillionTrees.org, Birdlife and WWF. TTI is not directly related to the mentioned organizations but supports some of the good goals and advises against bad goals or shows good alternatives.
Greening Deserts and TTI supporting also other conservation organizations and tree planting actions by good examples and ideas. How everybody can see the others took many of the ideas in their programs or agendas. But there is also criticism of some points in the Trillion Trees Act and other campaigns or initiatives. On the official pages of TrillionTreesInitiative.org you can read about the backgrounds, facts and worldwide opinions of different media outlets, conservation organizations and institutions.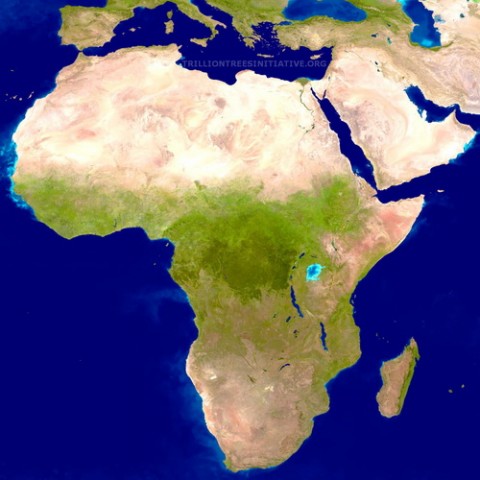 Together with many innovative developments and sustainable projects the initiative want to plant over 100 Billion Trees and can support other big tree planting actions to reach the trillion trees goal fast and efficient. Project developments like Agrophotovoltaik, Desert Bamboo Africa, Greening Coasts, Greening Drones, Greenhouse Ship, Green Ring Africa, Great Green Wall North Africa, Seeding Balloon, Transparent Solar greenhouses and many other awesome projects, organizations, institutions, partners and sponsors can support. Financial and institutional experts will help to implement good aspects of Climate Finance, Green Finance, Sustainable Investment and the Sustainable Development Goals (SDGs).
Swiss finance experts and sustainable finance institutions were informed since 2018, many of them liked the idea of a Trillion Trees Foundation and Trillion Trees Fund. Some of them already working on a fund for the Trillion Trees Initiative. It will be a chance for the nations, innovative institutions and organisations to join the future actions and programs of the TTI in different parts of the world. The main focus for the next years is on Europe, Africa and MENA region. The One Trillion Trees Initiative of WEF, the One Trillion Trees Interagency Council and a special Executive Order of the White House in Washington D.C. have already positioned themselves for America and have shown their support by planting a part of the trillion trees in the USA. About more support and solidarity for the other Americas and especially tree planting actions in Africa we all would be happy.
During the next years we will all see if the United States of America or the president will keep their promises to plant a trillion trees until 2030 worldwide. The U.S. chapter of the One Trillion Trees Initiative announced to plant at least 855 million trees by 2030. Would be great if the most of the trees will be part of national parks or for biodiversity causes and not for monoculture tree plantations. Biodiversity conservation, climate adaption and establishing healthy forests with different trees species are some of the main tasks of Greening Deserts and the Trillion Trees Initiative. The focus is to establish more biodiversity in forests, agroforestry, ecological forestation (EcoForestry), mixed forests and supporting reforestation of damaged ecosystems – focus is also on wilderness, wildlife and ecosystem restoration as whole. Critically endangered and threatened tree species will be saved by breeding or cultivation in the Greening Camps and by all the coming tree planting actions. Of course native and typical trees of each region will be planted also in other right areas, habitats or climate zones the tree species belong typically. For this mammut task we will use the help and experiences of artificial intelligence (AI), plant databases, climate scientists, conservationists, indigenous people or natives, plant and tree experts or scientists like arborists and botanists.
Maybe GIS experts, blockchain, cloud, supercomputing, supercomputer programs and scientific organizations or networks can support to find unknow endangered keystone species, the right tree species and places. There are some interesting programs we could imagine to integrate, like of the Association for Computing Machinery (ACM), WolframAlpha network, Planetary Computer by Microsoft and Wildlife Insights by Google. Landscape architects, land administrations, private landowners, satellite operators and services can also help to match the right plants and regions for the new trees and forests in future. For the TTI it is also important to integrate each concerned region into the greening process and reforestation actions. For example school classes and students of universities can use the greening camps, planting actions and workshops for environmental education, to establish better connections to nature and to get more environmental awareness. By the way, it is also great for fitness, healthy movement and health in general. Army troops and soldiers can also plant trees as a kind of training and to do something real good for the environment and humanity. The idea to include parts of the army, to fight climate change and global warming by planting trees, was published with Greening Deserts projects Greening Army and Forest Army in 2017 and 2018.
Key factors: Biodiversity forests, grasslands and landscapes, climate adaption and protection, environmental education and species protection, sustainable greening and real ecological forestry
Media Contact
Company Name: Greening Deserts
Contact Person: Media Relations
Email: Send Email
Phone: 049176842670
Country: Germany
Website: http://www.greeningdeserts.com/