Raul Lopez Jr. Highlights the Importance of Mental Health Worldwide
Mental health advocate and coach, Raul Lopez Jr., seeks to reduce the impact of COVID-19 on mental health with a plethora of resources
The COVID-19 pandemic has wreaked a lot of havoc across the globe, increasing the number of people suffering from a whole lot of mental health problems. Accredited by (SAMHSA) Substance Abuse and Mental Health Services Administration, Raul Lopez Jr. is championing the cause to reduce the effect of mental health problems on individuals and businesses by providing a wide range of life coaching resources to millions of people across the globe.
"90 percent of business problems are people's problems in disguise," said Raul Lopez Jr.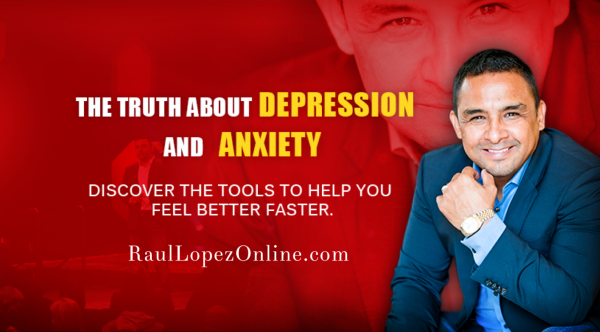 According to the World Health Organization, over 1 billion individuals currently live with different kinds of mental disorders, with 3 million people dying from alcohol abuse yearly. The report also revealed that someone dies every 40 seconds through suicide. One of the most disturbing revelations in recent times is that over 75% of the low and middle-income countries, with people suffering from mental, neurological, and substance abuse disorders do not receive any form of treatment. Unfortunately, these figures might not necessarily change, considering the emergence of the COVID-19 pandemic. However, Raul Lopez Jr. seems poised to change this narrative by making his plethora of mental health help available to tons of people worldwide.
There is the need to focus on prioritizing self-care, spreading awareness by talking about it openly to fight the stigma, and ultimately put out a stronger front. Movements around mental health also help to draw the world's attention to the new normal and its effects on mental health to trigger conversations and actions to help front liners, including healthcare providers, teachers, and other categories of professionals.
On his path, Raul Lopez Jr. uses the available resources, including habit finder assessment, to reach millions of people and help them deal with their mental health issues. The life coach, motivational speaker, and mental health educator remains one of the most sought-after personal development speakers and trainers in his industry. His solutions help to deal with depression, anxiety, PTSD, borderline personality disorders, and a host of others.
For more information about Raul Lopez Jr. and the solutions offered, please visit – https://www.raullopezonline.com/.
About Raul Lopez Jr.
Raul Lopez Jr. is a leading life coach and public speaker. He is also the author of the life-changing book, "Heal the Boy and the Man will Appear." He studied Behavioral Psychology at Stanford University and is certified by Tony Robbins – Madanes Intervention Coaching and Og Mandino's Leadership Academy. He is also accredited by (SAMHSA) Substance Abuse and Mental Health Services Administration, the agency within the U.S Department of Health and Human Services that leads public health efforts to advance the behavioral health of the nation.
Media Contact
Contact Person: Raul Lopez Jr., Life and Business Consultant
Email: Send Email
Phone: 916-426-8557
Country: United States
Website: https://raul-lopez-jr.mykajabi.com/new-home-page