Cloudcat Offers Cloud Gaming Where Players Shouldn't Have To Choose Between Gaming or Living
With Cloudcat, gamers can spend less time playing and still get plenty of gaming resources. The platform provides cloud gaming services that is easy to use, highly secure, and works everywhere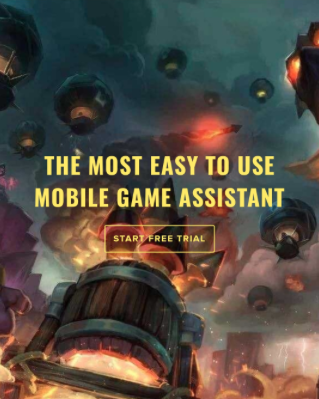 Cloudcat is proud to announce its platform offering gamers the opportunity to enjoy gaming and still live their lives. With their services, gamers can secure more gold and elixir to enrich their status on their favourite games.
All the gamer has to do is sign up and include their favourite games. The platform helps them acquire scarcer in-game resources they can use for unit training, buildings, upgrades, etc.
With Cloudcat, players are free from boring rules and conventions, making them configure and run anything or their preferred devices. They render support for top games, including for the coc farming bot that guarantees the delivery of excellent gaming resources.
To join the platform, please visit here.
Getting the right resources to progress and succeed in any game environment is very hard. Gamers have to spend so much time on the game, with little to show for it. Those who don't want to go through the tough process have to spend a lot of money buying resources.
Cloudcat offers a cloud gaming technology that provides a safe game experience across all platforms and devices. With this mobile game script, gamers have no limits to their gaming success. There is nothing to install; just configure, install, and run it with ease.
Unregistered tourists can only get 1 hour of use time. After registration, they will get an extra 5 hours. The invitation code invites friends, and when they sign up the player gets 5 hours.
Engineers at Cloudcat are busy working to lower server costs so that gamers can get even cheaper cloud gaming deals. Cloudcat is also very safe. They make use of the latest online safety and cybersecurity protocols to protect the accounts of users, so they can play their game in peace while Cloudcat does the hard work.
Cloudcat is built to save time, improve the player's experience, and eliminate the boring aspect of gaming. Players can now spend less time playing to get resources, and do other things like going to the beach or enjoying time with their friends and families.
For more information, please visit:
https://cloudcat.ai/welcome/index.html
https://cloudcat.ai/?channel=wz
Media Contact
Company Name: Cloudcat
Contact Person: Lee
Email: Send Email
Country: United States
Website: www.cloudcat.ai/welcome/index.html