Nya Releases Her New Single "Don't Make Me"
Nya is a genre–bending singer/songwriter based between Los Angeles and Paris. A sharp-witted lyricist with an unmistakable voice, Nya brings a soulful delivery and jazz-influenced musicianship to her cosmopolitan alternative pop, crafting unflinchingly honest songs that resonate with listeners across the globe. Fast becoming a rising talent worldwide, Nya is making truly timeless music for her ever-expanding fanbase.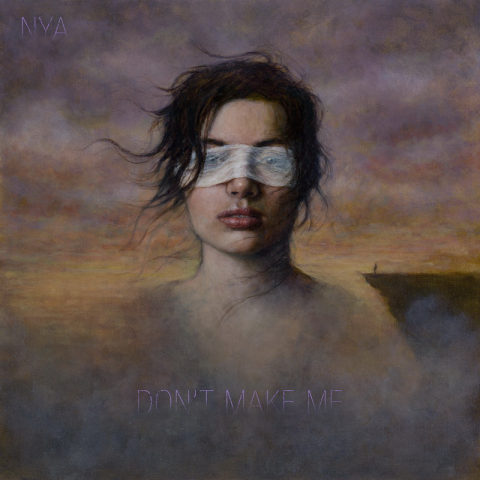 Raised in Tampa, Florida, Nya was enchanted by the transportive power of music from a young age, captivated by the expressiveness of classic performers such as Frank Sinatra and Fred Astaire. Those great stylists guided her way as Nya discovered her passion for singing in high school, gifted with a silky, timeless voice and a preternatural ability to translate her deepest feelings into relatable songs with ear-worm melodies.
As her artistic growth continued, Nya embraced the influence of her favorite modern performers, from the unvarnished lyricism of Fiona Apple to vibe-heavy, contemporary acts like the Internet who defy neat musical categorization. With an ever-evolving sound, Nya's retro-tinged work always shows a forward- thinking vision and a desire to push herself creatively. Now with a number of impressive releases under her belt, Nya is poised to start the new decade with a bang.
Nya is proud to release her latest work, the single, "Don't Make Me" on August 7th, 2020 from the EP of the same name (release date TBA). This follows her first single from the same EP, the well-received "Dark Places" which peaked at #37 on the Mediabase Activator Charts. The result is the inspiring collective magic of her dream team of producers Martin Estrada, Robbie Win, Brandon Rogers (vocal producer), Nick Pingree & Tony Ferrari.
In addition, Nya reached out to the Scottish figurative artist Stephanie Rewto commission a beautiful custom artwork for the single, "Don't Make Me" This iconic image really brings the song to life. Please follow the talented Stephanie Rew on Instagram
https://www.instagram.com/stephrew
Although releasing new music during this national pandemic can be extremely difficult, this is also an opportune time for creatives to express themselves & NYA feels blessed to bring this new work to her fans.
The New Single is available now on all major platforms, including Spotify, ITunes, Amazon Music and YouTube.
Media Contact
Company Name: JAY Management Corp.
Contact Person: Jon Yob
Email: Send Email
Phone: 813.842.3092
Country: United States
Website: https://www.thisisnya.com/