Fudgelcast Podcast provides a mental break at work for everyone who likes to look busy while relaxing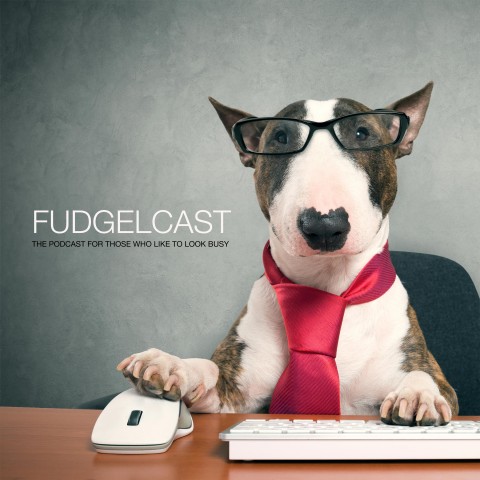 "Fudgelcast Podcast" is all about Fudgeling, which is essentially an 18th-century word that means pretending to work while not doing anything productive. After reading this definition, almost all of us are sure to call ourselves as Fudgelers, for this is exactly what we do almost all the time, either in the office, in school, or while sitting at our home and doing our assignments.
Fudgeling can even be considered as a Savior to the introverts as it saves them from unwanted interactions with people by simply staring at the cell phone screen or plugging in the earphones without any music on to avoid conversations. So in one way or another, everyone fudgels, and this is what the "Fudgelcast Podcast" is all about. Not to mention, the hosts of the podcast Brian, Dave, and Bex, like to call themselves as 'Fudgelers' because they are professional at looking busy while relaxing!
There are a total of 6 episodes to the "Fudgelcast Podcast", with the first episode being launched on May 27, 2020. In this episode, the three hosts talk about Bex's college crush on Dave and what it feels like to get stuck on the toilet during an earthquake. In another episode aired on June 3, 2020, Dave and Brian tell the listeners about how they met and their ever-growing 15 years' long friendship.
All the topics discussed on the "Fudgelcast Podcast" are simple and straightforward. This is the kind of podcast you would want to tune into while traveling distances, hanging out alone in your home, or after a long day at work(or even during work hours!). It is very addictive. You listen to one episode of this podcast and boom! You find yourself waiting around for another episode to be released. This is the quality of a good podcast, leaving the listeners wanting for more.
The concept of the "Fudgelcast Podcast" is raw and refreshing that helps you relax with the lively and light-hearted conversations among the hosts.
Listen to the "Fudgelcast Podcast" now on this link.
Media Contact
Company Name: Fudgelcast
Contact Person: Bex Jenners
Email: Send Email
Country: United States
Website: www.fudgel-cast.com