Author Shares How to Have 'A Divine Appointment' with God
MILLINGTON, Mich. – In "A Divine Appointment", the author Janice Knuth Gordon reveals deep personal heartfelt emotions most people go through in life, revealing depths of despair and hopelessness. Searching for relief and finding it through supernatural experiences. How Jesus Christ shows the author that it matters what we think, who we really are, that there IS hope for happiness.
The author believes doubt and unbelief is a natural phenomenon. In this world, we deal with good and evil forces. It is easy to deny in a higher power, a Creator, and there is only ONE who undeniably revealed Himself to her throughout her life, changing the course. Reading "A Divine Appointment" will touch your very being and help you realize how important, special and loved you are that Jesus Christ wants to connect with you. That you awaken in truth and feel abundant and hopeful and look to tomorrow with laughter, love and longing.
Janice Knuth Gordon is also the author of the book, "The Eager Bunny: A Love Story of a Man, a Bunny and You" — a delightful and refreshing children's book. This book is a whimsical tale of a young rabbit who befriends a very special person. The ONLY book in the world that takes the secular celebration of the Resurrection and teaches the little children about the gospel of Jesus Christ through beautiful full-page illustrations and gentle wording.
Gordon seeks the importance of choosing a loving relationship with Jesus. "I wrote The Eager Bunny, a simple story focusing on Jesus and his love, hoping those who read the story would develop a hunger for knowledge about Jesus that will lead them to the Truth of salvation.", says Janice.
This sweet noteworthy book isn't just your average bunny tale, it's an adorable lesson on empathy and friendship, along with colorful illustrations by Terry L. Schalk. It also introduces children with the true meaning of Christ's resurrection in a loving way.
"To God be all the Glory"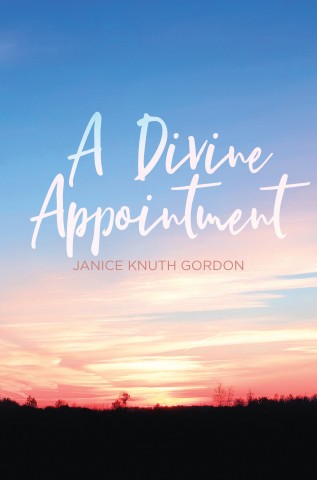 "A Divine Appointment"
By Janice Knuth Gordon
Softcover | 6 x 9in | 74 pages | ISBN 9781647530952
E-Book | 61 pages | ISBN 9781647530969
Available at Amazon and Barnes & Noble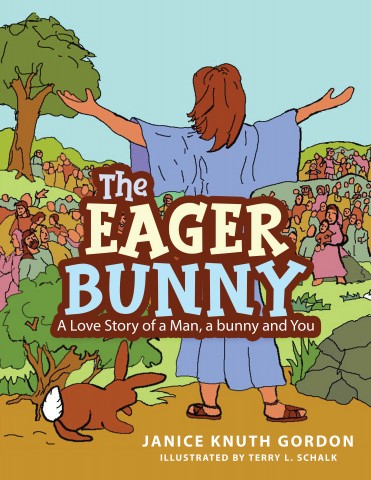 "The Eager Bunny: A Love Story of a Man, a Bunny and You"
By Janice Knuth Gordon
Softcover | 8.5 x 11in | 36 pages | ISBN 9781647530938
E-Book | 36 pages | ISBN 9781647530945
Available at Amazon and Barnes & Noble
About the Author
Janice grew up in the fifties. Fifth of eight children, her life was simple and didn't have much but they had love. With no TV until she was six years old, she became an avid reader. She loves the country, painting, reading, gardening and traveling. She also loves children and people in general. She believes the best of everyone and knows prayer changes people for the better but we all must do our part by reaching out. She is thankful for so many things especially her wonderful husband Phil, who always encourages her.
Media Contact
Company Name: URLink Marketing | URLink Print and Media
Contact Person: Media Relations
Email: Send Email
Phone: 1-888-980-6523
Address:1603 Capitol Ave., Suite 310
City: Cheyenne
State: Wyoming 82001
Country: United States
Website: www.urlinkpublishing.com/