Dirty Sox released his debut album "All The Way In" consisting of 8 astounding songs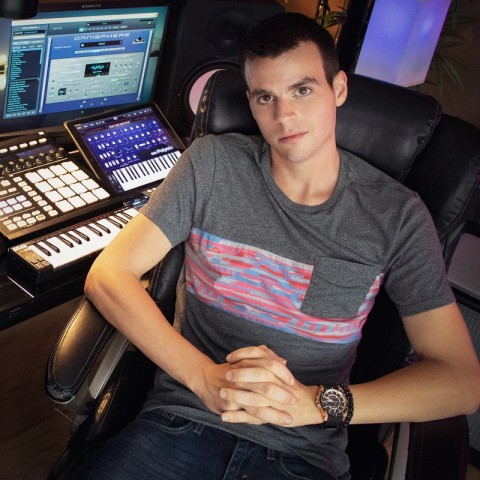 A native from Lancaster, Pennsylvania, Dirty Sox is a young, talented artist who grew up playing classical music. He has always been surrounded by music since childhood as his mother used to play the violin. Taking inspiration from her, he decided to learn to play the violin, and after taking lessons for a few years, he excelled at it so much people started to compare him with the iconic violinist, Itzhak Perlman.
"I won several competitions and soloed with numerous orchestras around the world over my childhood years. I discovered EDM around age 12 with Tiësto's Just Be album and have been obsessed ever since. At some point during my teen years, I was offered a couple of full scholarships including one to the Curtis Institute of Music for violin. I declined because violin was never what I wanted for my life as I was hopelessly obsessed with EDM", says Dirty Sox, telling more about his musical inspiration. All this success in music at such a young age, eventually led Dirty Sox to release his debut album in the year 2020.
Dirty Sox's debut album "All The Way In" was recently released on May 29, 2020. This album is a great collection of 8 ardent songs including- Creation, F8, Helm, Infinity, Triangle, Before, All the Way In, and The End. This album is the result of about 3 years' worth of ideas, and each song is beautifully handcrafted by the artist to give it a magical touch. Dirty Sox has left no stone unturned in bringing the best outcome for this album, by working day and night on it, learning mixing and other different software. It wouldn't be wrong to say that the result does justice to all the hard work that the artist has put in. With the album "All The Way In" Dirty Sox has set his foot in the music industry and he is here to stay.
Dirty Sox, despite excelling at the violin, wants to make EDM his career as his passion lies with EDM. His music style is very unique given his extensive background in classical music. He doesn't like to categorize his music to any specific genre but when asked about it, he said "Progressive and Electro House would be the closest".
For Dirty Sox, his fans are everything. He feels that an artist is nothing without his fans. He believes that there is a lot of competition out there, so it is a privilege when people take out the time to listen to his music and enjoy it.
Listen to the album "All The Way In" on Spotify.com.
Media Contact
Company Name: Sneaker Records
Contact Person: Xander Hudson
Email: Send Email
Country: United States
Website: dirtysoxedm.net