Best-selling author Joshua Fletcher gives valuable information on anxiety in his podcast "The Panic Pod", with Ella Jean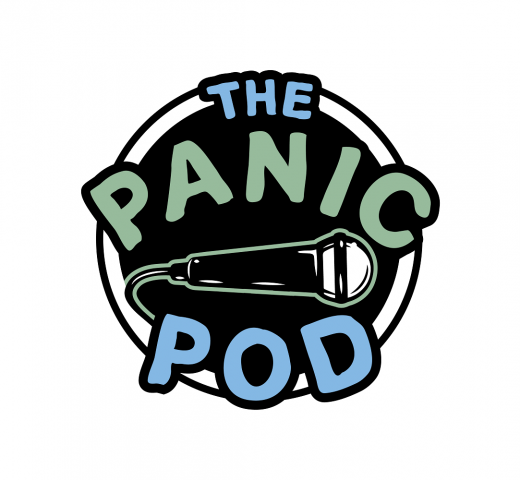 Hosted by the best-selling author, psychotherapist, and previous sufferer Joshua Fletcher, and co-hosted by Canadian singer, producer, and amateur linguist Ella Jean, "The Panic Pod" is an educational podcast about anxiety and panic. If you are someone who suffers from anxiety, or you know someone who is going through the same issue, or just want to know more about anxiety and panic, an issue that millions can relate to, then "The Panic Pod" is just the right podcast for you.
As for now, there are a total of 13 episodes to the podcast "The Panic Pod", with the first episode being launched on November 10, 2020. Each episode of the podcast deals with different topics related to anxiety, with a tailored focus towards panic attacks, stress-related anxiety, social anxiety, and the literature surrounding the psychology of anxiety. Various guests are also invited for different episodes of the podcast who give their insight on the subject.
In the first episode of the podcast, the hosts Ella and Josh talk about the reason behind starting it. "While we do joke around a lot, we also discuss our experiences with panic attacks and anxiety and at times describe details which listeners may find unsettling. Please be mindful of this as you listen", says the hosts Ella and Josh, telling about their podcast.
The episode aired on April 16, 2020, is a special episode focusing on anxiety in the time of Coronavirus. In this episode, the hosts discuss how people are coping with the quarantine and what all can people with anxiety issues do to make through this time safe and sound.
"I'm getting a lot from this podcast. I live with someone with severe anxiety and it's helped me understand their issue better, as well as some of my anxieties. The chemistry between the hosts is great too. It's more relevant than ever", says KnightDynamic, in their review on the podcast The Panic Pod.
The latest episode of the podcast was aired on May 27, 2020, and is titled 'Conditions of Worth'. This episode is on Imposter Syndrome, where the host, Joshua Fletcher, talks about a facet of anxiety that was studied extensively by the American psychologist Carl Rogers.
The podcast "The Panic Pod" has already gained a mass audience because of the friendly and warm manner in which the show is conducted. It will give you information on the most important and sensitive subject humorously and subtly. This podcast helps in bringing out topics that are still unmentionable and unspeakable for a lot of people.
Listen to the podcast "The Panic Pod' now on various streaming platforms through this LINK.
Media Contact
Company Name: The Panic Pod – Podcast
Contact Person: Joshua Fletcher
Email: Send Email
Country: United Kingdom
Website: www.thepanicpod.com