Ms. M|CHL's debut album "Anaxiphilia" showcases her evocative songwriting and enticing vocal skills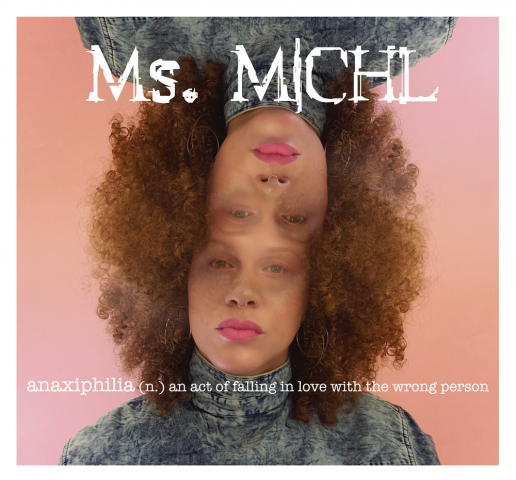 A black girl growing up in rural Oklahoma, Ms. M|CHL (pronounced Mz. Michael) is an artist who began writing music at an early age of 12 years. But her passion for music started when she performed in the church with her Grandfather, Mother, and brother at just the age of 5 years. She delved into the ultimate healing powers music offered and found her peace within it. Ms. M|CHL is like the 'living embodiment of contradictions', as she likes to describe herself. Music is her therapy, her escape, and her passion.
Ms. M|CHL recently released her latest album titled "Anaxiphilia", which means an act of falling in love with the wrong person. Released on June 3, 2020, this album is a collection of 13 exhilarating songs that include- Always You, Don't Let Red, Pretend, No Difference, The Bath, Come Back, and 7 others amazing tracks. Each track is a masterpiece crafted by the artist with passion and devotion with soulful lyrics and vocals.
Ms. M|CHL credits Prince and Whitney Houston as her early inspiration for writing but by the time she graduated high school, her music got highly inclined towards Nirvana, Soundgarden, and Nine Inch Nails.
"After moving to Los Angeles, I began singing backup vocals for an array of Hip Hop artists (Strange Fruit), Blues bands (The Don Haney Band), and Latin Pop Singer, Mychaela. During this time, I was writing and recording songs with various guitar players in L.A., working tirelessly to have my music heard. In the winter of 2016, I was introduced to singer-songwriter David J. Moriarty (Earth at Night). We had an instant connection musically, and began writing together in February of 2017", says Ms. M|CHL, telling about her musical journey. It was a year after that when Ms. M|CHL released her first-ever EP "Unrequited" on Soundcloud.com with the help of David J. Moriarty.
By 2018, the duo started performing the songs acoustic all over L.A. and Southern California. But it was at Ms. M|CHL's first full-electric show at Pour Vous in Hollywood, where she met Producer Jack Siege who instantly liked Ms. M|CHL's work and helped her produce Ms. M|CHL's first full-length album "Anaxiphilia".
Ms. M|CHL likes to describe her music style as melancholy yet soulful writing, and lush unconventional vocals, intertwined with influences of Soul, R&B, Grunge, Pop, Rock, Indie, and Electronica. Her music is raw and unique, which will take you on an excitement-filled roller coaster ride with topsy-turvy turns, yet leave you wanting for more.
Listen to the album "Anaxiphilia" now on Spotify.com and other streaming platforms.
Media Contact
Company Name: Ms. M|CHL Music
Contact Person: Michl Kilpatrick
Email: Send Email
Phone: 310.936.3974
Country: United States
Website: msmichl.com