"Slow and Steady Sets the Bass" Now In Bookstores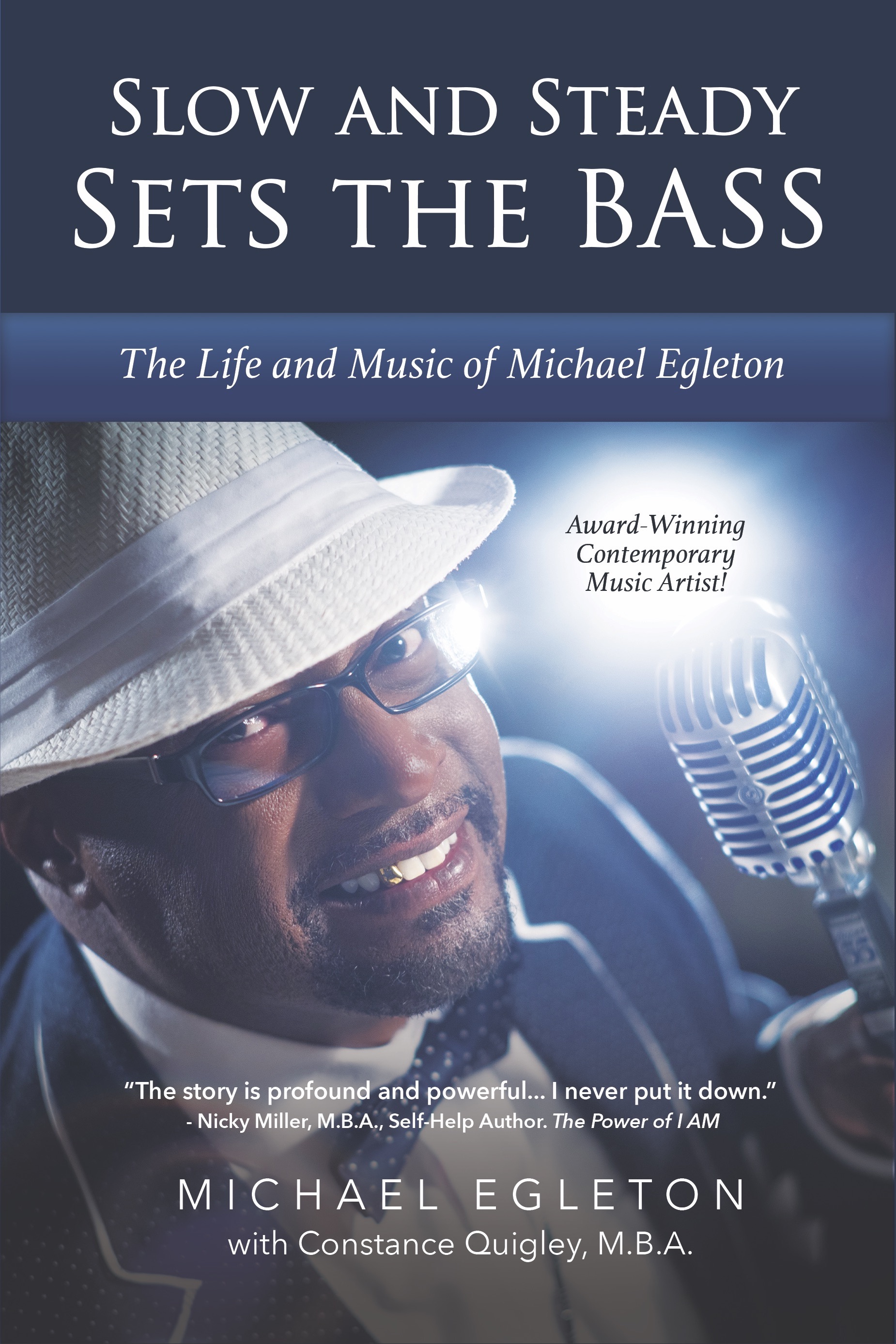 June 8, 2020 – Musical artist Michael Egleton announces the launch of his book, Slow and Steady Sets the Bass: The Life and Music of Michael Egleton, an inspirational memoir of transformation and hope.
In this moving memoir, the renowned award-winning musician tells his fascinating life story — from his childhood days in a small Ohio city to his growing fame as a blues, soul, and jazz artist. Join Michael on his soulful journey from his childhood as the grandson of a pastor followed by a 180-degree pivot to a life of pleasure and partying, the resulting legal problems and relationship troubles, to rock bottom and his subsequent growth as a man and a musician.
Egleton's writing is personal, genuine, eye-opening, and as full of soul as his music is. He has no qualms about telling his story as it is — the good, the bad, and the ugly — and he gently teaches valuable lessons along the way.
He also shares plenty of wisdom about the music industry, which is sure to benefit other aspiring musicians as they begin to navigate the often confusing world of music producers, bands, and venues.
All of Michael's life experiences and lessons have shaped him as a musician and are reflected in his music. His story sends a clear message that it's never too late to pursue and achieve your dreams, whatever they may be.
The book is available at Amazon or wherever books are sold.
Media Contact
Company Name: Blue Artists, LLC
Contact Person: Pierre Walters
Email: [email protected]
Phone: 877-977-2023
Address:6710-A Rockledge Drive, Suite 400
City: Bethesda
State: Maryland
Country: United States
Website: www.LottsOfLuv.com