Third-Party Android App Performance on BOOX eReaders
E-reader users have been complaining about the closed system for a long time.
It's quite frustrating when you find Kobo is not available in your eReader, and you have to endure the blue light of the tablets and read Kobo books with eye strain.
It's also inconvenient to download limited books from just one store, not to mention you sweat your shirt to convert the files to the right format so that they can be read on your device.
What's the solution, then? When you skip over all kinds of eReader brands, you finally find Onyx BOOX eReaders carrying with the Android system and leading hardware.
Several reviewers have shared their experience and opinions of using BOOX products, including MAX3, Note2, Nova2 and Poke2, on social media; if you're new to the eReader community, the conclusion may surprise you.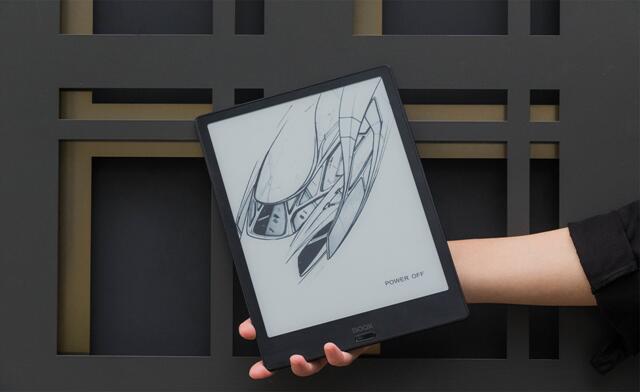 What Apps do Users Usually Run on BOOX?
Although BOOX offers a great Neo reader and a responsive Note app, people are discussing installing and optimizing the third-party apps on BOOX. We collect reviews on experience-sharing websites and put apps that are mentioned in the following six categories.
*The underlined applications can also be found in BOOX APP Store.
What Did Users Say About Their Experience?
If you're a fan of the other reading apps other than the original Neo reader in BOOX, you can rest assured of their performance. Libby, Kindle, Kobo and Nook, the most frequently reviewed reading apps, all work well in BOOX based on the reviews.
It's also interesting to find the Android system evokes people's enthusiasm for customizing their user experience and enables creativity, as Reddit user @robodan918 put in her/his words: "Thankfully, as this is an android tablet, you can do anything you want with it! After enabling the google play store, I installed "Nova Launcher Prime," "LinesX" and "Lines Free" icon packs, and went about customising it to my preference."
Unlike system customization apps, communication apps got their comments on different poles. As for the third-party note-taking apps, they suck as they would perform in any other eReaders.
BOOX has well developed its built-in "Note" app, so users can almost do everything from sketching ideas down to syncing notes. Youtuber @EInkClub when sharing his experience of using Nova2 said that: "You can see the writing is so smooth and accurate here [showing the note]. It can largely simulate the experience of pen-and-paper already."
Even if you're accustomed to using One Note or the other note-taking apps as @EInkClub is, you should give BOOX's Note app a try for an impressive writing experience.
In addition to the apps mentioned above, the home-study mode also increases the use of applications for remote meetings and cloud collaboration.
Reddit user @adiM displayed how she/he optimized the BOOX MAX3 to make it a whiteboard for teaching on Zoom and concluded that "I was really happy with Max3. It allowed me to continuing following the "chalk and board" style of lectures in this era of social distancing."
After seeing all the reviews and comments, we conclude the apps that can run smoothly in BOOX for you. Let's move on to the next section.
Recommended Third-Party Apps on BOOX
Users can install the apps from Google Play Store and other app markets. Still, you need to realize that NOT all third-party applications run flawlessly in BOOX, because some publishers haven't optimized their apps for E Ink devices.
We highly recommend the apps as follows to help you sweep the mine and elevate your user experience.
Reading Apps
Most of the reading apps in the market and BOOX APP store are well worth installing.
Although their performance may not be 100% comparable to the built-in Neo reader's, BOOX has optimized them to show their greatest values on its E Ink screen. That's the reason you can download Libby, Kindle, Nook, Kobo, FBReader and many other reading APKs directly from BOOX APP store in addition to Google Play Store.
When installing the third-party reading apps on BOOX to access different content providers, you can also feel that the optimized reading experience magnifies the charm of words.
System Customization Apps
Tailoring BOOX to your preference can be thrilling if you're veteran users. You're able to change the icons, customize the back button functions, and add more gestures.
Browsers and more.
When reading news and articles on browsers, you can enable the X mode to display the scene barely with lagging. Also, email apps work well in BOOX, so you can check your inbox even you're in the sun.
However, like all the other E Ink eReaders without a camera, BOOX can not act as a perfect carrier for video-chatting apps, as well as the third-part note-taking apps. We expect that it will surprise us soon with a breakthrough.
More Reviews are Welcome

If you've bought a BOOX e-reader and can't wait to share your experience of using the third-party apps on it, comment it on any social platforms or your website.
For more product details and promotions, please visit our Offcial BOOX Shop: https://shop.boox.com/
Media Contact
Company Name: Senmer News Wire
Contact Person: Mario
Email: Send Email
Country: United States
Website: https://www.senmer.com/news