One really doesn't need a gym membership in India to Get Fit: Roshni Sanghvi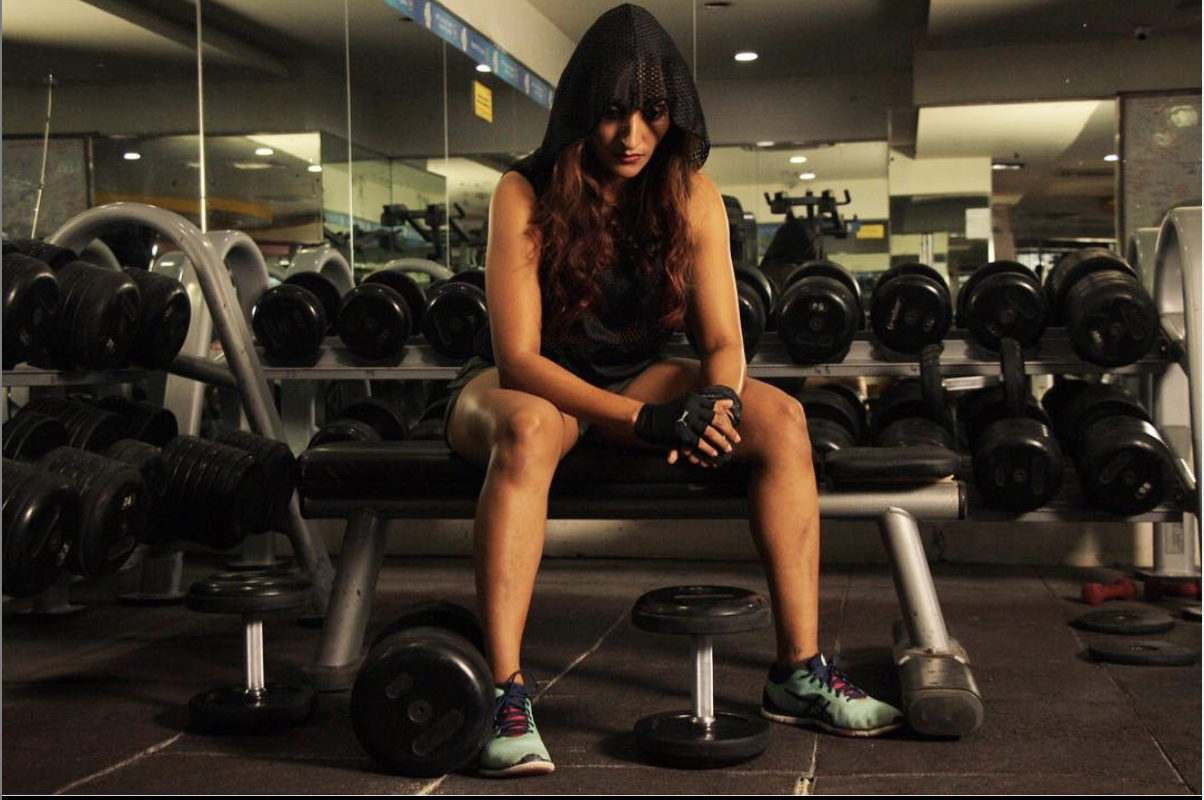 Coronavirus concerns, social distancing, home confinement, and gym closures, may tempt people just to lose themselves all day in a great novel. This is why Roshni Sanghvi, the Gutsy Vegan Fitness Expert and sports nutritionist, is providing online fitness nutrition coaching and personal training. She makes working with an expert personal trainer fun and builds workout or meal plans based on one's individual needs.
A psychologist by profession, Roshni adopted fitness and now uses fitness as a form of therapy. Having mentored by big names such as Jim Stoppani (Dwayne Johnson's trainer) and Jillian Michaels (celebrity fitness expert), roshni uses her expertise and a fitness expert and merges it with mental health.
It can be tempting to think that the only path to physical fitness is through grunting it out at the local gym or fitness center. Of course, there's nothing wrong with working out in a gym. But it's hardly the only way to get and stay in shape; one can get the body one wants without ever leaving home.
With her ingenuity, Roshni Sanghvi has put together a nutrition-based plan with some home-based workouts that take you nowhere near a workout facility. Her training style is a combination of Animal Flow, Vinyasa yoga and BodyShred. And you don't need to buy expensive exercise equipment to get the job done, either. All that is required is a willing spirit, a floor, and your body weight.
According to research, the key to weight loss is achieving a negative energy balance or taking in fewer calories than one burn. This needs to be achieved by making sustainable lifestyle changes that are long lasting instead of adopting a temporary fad diet. More like, 70% Nutrition, 10% rest and 20% workout, and once 70% of one's nutrition is fixed, fitness really can be any form you choose and love. These workouts can be bodyweight home-based, and are surprisingly more challenging than pumping weights at the gym. The reason nutritional changes is much more efficient than exercise is because it takes a lot of activity to create a 600 to 800 calorie deficit through working out. Necessarily, one will need to run seven to ten miles a day to lose just one pound a week. The average person cannot keep this up without increasing their caloric intake.
Committing to exercise regularly is an excellent start to getting fit. However, without thorough nutritional guidance, achieving your fitness goals may be impossible. Fitness workouts demand the right kind of fuel — and that fuel comes from the foods and beverages you consume.
"As your fitness coach, I'm passionate about your transformation, and this is why I work as hard as I possibly can to make sure you stay focused and happy on your mission toward increased health, fitness, and plant-based fitness. My team and I are your virtual trainers, your supplement expert, your nutritionist, your support group, and your lifting partner. We aim to make it easy and less complicated for you. Let us write your transformation story together now," said Roshni Sanghvi.
"Once we create a client's profile, we can design a unique program exclusively for them. Our job is to help you to live your best, healthiest, most plant-strong life," she added.
Proper fitness nutrition begins with understanding what one needs to eat, when to eat, and how to maintain one's eating habits for the long haul, which makes the need for a coach essential.
With the world feeling a bit out of control, now is the perfect time to take control of one's health by eating right, and building daily exercise into one's schedule.
People interested in Roshni Sanghvi's nutrition-based program can visit roshnisanghvi.com. For more information about Roshni Sanghvi's works, please click on the following links:
Media Contact
Contact Person: Roshni Sanghvi
Email: Send Email
Country: India
Website: roshnisanghvi.com