Get groovy with Jamaican artist Garvey Rebel Rich's latest EP "New ID"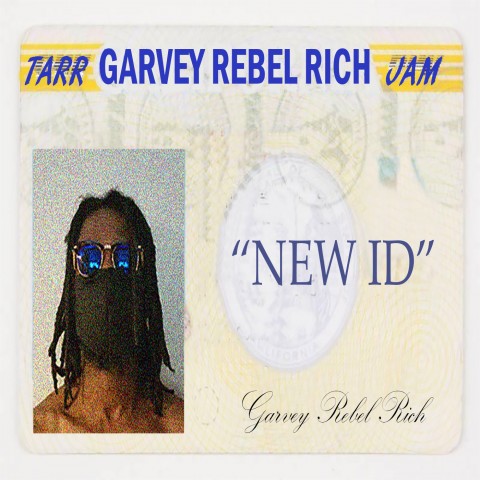 Born in Jamaica and based in California, Garvey Rebel Rich is a reggae & hip-hop artist and a songwriter for a variety of genres. As a child, he was always in awe of the artists that could make songs on the spot while getting engaged in a musical battle. The rhyme schemes and pattern of hip-hop instantly captured his attention, and he fell in love with the genre ever since.
Garvey Rebel Rich released his latest EP "New ID" in 2020 that is out on all major streaming platforms. This EP is an astounding collection of 9 amazing songs including Play 2 Much, Face 2 Face, and Wine 4 Me among others. The EP is produced by Jay Ali of Jam Sessions and features R&B artist extraordinaire Sean Carson, who co-wrote and produced the smash song "Wine 4 Me". It was recorded and engineered in Burbank, California at the LMG headquarters, along with the talented young producer Jordan Smith (Dr.Smith), who also collaborated on the Caribbean favorites "Face 2 Face" and "The Struggle Continues".
Growing up in Jamaica, the culture of the dance hall and stage shows inspired him to make music. "As a youth how an artist delivered their songs to the people and their reaction after, was everything. However, coming to the states allowed me to experience the Hip-hop community. I instantly fell in love with the rhyme schemes and laced melodies", says Garvey Rebel Rich, telling about his inspiration for music.
His music style is mostly Reggae/ hip-hop since it is the base of most of his songs, but otherwise, he is a versatile artist who is inspired by all music genres and has something for every vibe period. Garvey Rebel Rich believes that he has been fortunate to be able to meet amazing and talented artists on his musical journey, some of whom are now his close friends.
Garvey Rebel Rich encourages his fans to never give up on their selves and never stop striving. "Dream with your eyes wide open, as you never know, when your dreams might just come true", adds the artist.
Listen to the EP "New ID" on Spotify.com.
Media Contact
Company Name: The Artistry Republic Recordings
Contact Person: Press Executive
Email: Send Email
Country: United States
Website: garveyrebelrich.com