Colorado-based musical duo "AztroGrizz" drops new singles "Smoke" and "Buddy Guy" after parting ways from their label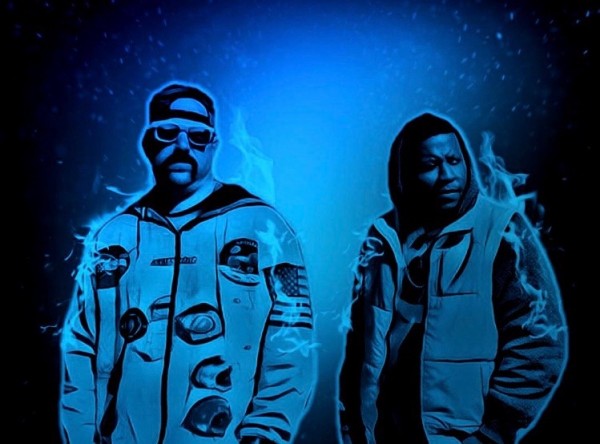 AztroGrizz is an enticing musical project created by Colorado-based Singer/rapper Grizzly John and rapper Lewis-I-Am-Him. Rapidly paving their way through the music industry, the duo signed up with a label but now decided to part ways due to creative differences. "Nobody will ever care as much about your music as you do personally. Our approach now is whether we have 3 fans or 30 million we are going to move our audience", states Grizzly John about their decision to go independent. AztroGrizz is now producing music independently and recently released two amazing singles "Buddy Guy" and "Smoke". The captivating beats, smooth flowing vocals and thought-provoking songwriting skills of the artists shine throughout in their latest songs. "We are ready to make a major impact and it's coming whether people want it or not", Lewis adds laughingly.
Fueled by their love for music, John and Lewis started their musical project with a focus on creating experimental, eclectic, and often unconventional music that challenges you, in more than one way. The two describe their music as a chameleon or a transformer that keeps changing. It goes from funk to hip hop, to beach vibe to rock, depending on the moods and emotions of the artists while creating music. But most importantly, they like to keep their music energetic and upbeat, envisioning the stage and energy of the crowd. They love to put on a show!
"Fans can only keep their fingers crossed as to what to expect from AztroGrizz. What exactly is so distinctive about their approach to music is everything they do is unimaginable, yet addictively good-sounding" – xtrawave.
AztroGrizz's last album "Journey to the center of our worth" is another enthralling music project that encourages you to discover a higher perspective, challenge your lifelong beliefs, and find meaning in everyday life. Their music may be a lot of things, but it surely has the quality to move people, thanks to the evocative musical approach of the duo.
"We're not interested in just trying to get the limelight. We want people to have strong feelings when they hear us like we all have had strong feelings listening to other powerful artists", says John.
AztroGrizz is excited to receive positive feedback from the fans for their latest singles. They are also working on some more amazing projects, to be released soon.
Listen to all music by AztroGrizz on Spotify.com.
Media Contact
Company Name: AztroGrizz Music Group
Contact Person: Jared (Manager)
Email: Send Email
Country: United States
Website: AztroGrizz.com