The podcast "Plugged Into" by Kimmy Dickson is all about creating the Artist-Entrepreneur in the music industry 3.0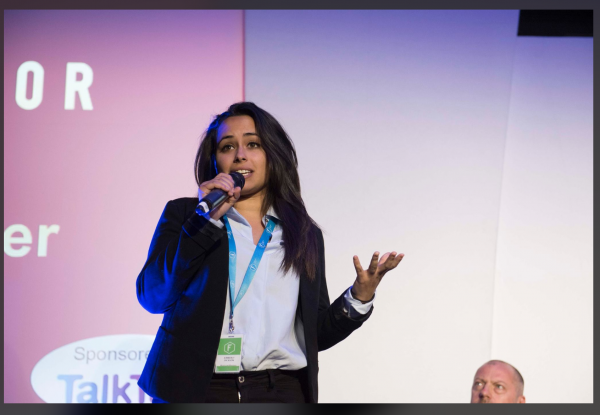 Hosted by Kimmy Dickson, the founder of the platform 'HyperTribe', "Plugged Into" is an amazing podcast which is a great space for artists who are facing troubles in overcoming various issues in the music industry. This podcast aims to explore ways that can help such artists to become entrepreneurs.
Kimmy Dickson is a talented woman who knows her way around music and the industry. She is the founder of 'HyperTribe', a platform that offers the training and services to build an artist career as a business, with access to dynamic tools and industry experts. She also runs the Pioneer Mentoring Programme which helps tackle diversity in the music industry by pairing an established artist with a new artist for 4 weeks. Having such great knowledge about the industry and technology, Kimmy Dickson is the best choice to host a podcast like "Plugged Into".
For each episode of the podcast, different guests are summoned on the show, ranging from CEOs to Grammy award-winning artists that talk and give answers to a series of questions around artist development. As for now, there are 8 episodes to the podcast, with the first episode being aired on March 25, 2020. The opening episode features Nyotaa, who along with the host Kimmy Dickson discusses networking, socials, creating assets, and other topics.
Other guests on the podcast include Wisdom, the Managing Director of Tileyard Impact; Kinnoha, a talented artist from London; Dope Saint Jude, Global Artist, and many others. In an episode with Kelli-Leigh, who is a 3 times Grammy-nominated artist, the host Kimmy Dickson asks about her experience with branding and she also talks about ways to build a portfolio. In another episode aired on April 22, 2020, Vick Bain is summoned, who happens to be one of the music's 40 most powerful women. She talks about the statistics and issues with gender diversity in music. Kimmy Dickson, along with Vick Bain explores the hard facts to uncover the reality of the music industry.
The latest episode of the podcast was released on May 27, 2020, that features Hanna Grzeszczyk, the Founder of Media IP Rights. This episode explores the concept of neighboring rights and what that means to an artist.
The podcast "Plugged Into" is pretty helpful for anyone new to the industry, or is planning on stepping in, as it gives insights about the current reality of the music industry, coming directly from people with a different perspective who are or have been a part of it.
This podcast is new and refreshing with original content. The topics that are discussed in the podcast are raw and very intuitive which makes the listeners hold on to it until the entire episode is completed.
Listen to the podcast "Plugged Into" on Spotify.com.
Media Contact
Company Name: HyperTribe
Contact Person: Kimmy Dickson
Email: Send Email
Country: United Kingdom
Website: www.hypertribe.io