Zomedica's TRUFORMA™ Expands Suite Of Assays, Revolutionary Platform Readies For Commercialization
Zomedica, (NYSE American: ZOM), a veterinary diagnostic company, has completed the final verification of three additional assays for use with its TRUFORMA™ point-of-care diagnostic platform. The completions add three newly verified assays, feline total T4 ("tT4"), and canine and feline TSH (thyroid stimulating hormone). Combined with the previously verified canine total tT4 assay, the total represents the completion of the first two assays for both canine and feline of the total of five assays initially planned for use with the TRUFORMA™ platform.
The potentially revolutionary TRUFORMA™ diagnostic device is smaller than a desktop printer and is designed to provide highly sensitive, species-optimized initial assays for the diagnosis of thyroid disease in dogs and cats, and adrenal disease in dogs. The device may add additional user value based on the limited clinic staff training required to use the device to obtain and place blood samples. The process primarily includes placing a small amount of serum (~100 μL) into a disposable assay cartridge which is preloaded with reagents.
The most recent verification of its canine and feline TSH assays is noteworthy because Zomedica says they are unaware of a validated species-optimized TSH assay currently available for felines at either the point-of-care or at a reference lab. Zomedica adds that the presently available canine-optimized TSH predicate standard test has been evaluated for feline use; however, that test cannot distinguish between low and low-normal TSH levels in cats to its limited sensitivity.
Video Link: https://www.youtube.com/embed/HDDbf76Ngt4
Expanding The TRUFORMA™ Assay Base
The unique assays make the difference for the device. The TRUFORMA™ TSH assay was developed and verified for use with both canine and feline samples. Included in their research and development activities, Zomedica screened 25 monoclonal antibodies pairs to determine an antibody pair with optimum performance for canine and feline testing. Intensive verification of the TRUFORMA™ TSH assay was conducted on-site at Qorvo Biotechnologies, LLC, (Nasdaq: QRVO) in two different facilities. The analysis tested more than 100 samples across 700 cartridge runs using cartridges produced across numerous manufacturing lots. According to Zomedica, the time to result for the TRUFORMA™ TSH assay is less than 20 minutes.
Also, the verification data demonstrated promising correlation and dynamic range results for the TRUFORMA™ TSH assay compared to the current industry standard Siemens IMMULITE® Canine TSH reference lab assay. Zomedica noted that if the same samples are tested on two different types of machines and achieve exactly the same results, the correlation would be R=1. Thus, the TRUFORMA™ canine TSH assay showed a high correlation (R = 0.99) to the Siemens IMMULITE® Canine TSH assay. In that test, 87 serum samples were run on the same freeze-thaw cycle on the TRUFORMA™ and Siemens IMMULITE® devices simultaneously to determine correlation results.
Zomedica pointed to dynamic range as being another critical factor in favor of its TRUFORMA™ device. Dynamic range is the functional range of a test over which the concentrations of an analyte can be measured with acceptable accuracy and precision. The verification studies demonstrated a dynamic range allowing the quantification of both high and low TSH concentrations within the same assay for both species, which Zomedica believes is vital for accurate diagnosis of thyroid disease in canines and felines. In comparison, the TRUFORMA™ dynamic range is 0.008-10 ng/mL (vs. Siemens IMMULITE® canine TSH dynamic range of 0.03-12 ng/mL) which the company believes will permit the measurement of samples with very low TSH levels (feline hyperthyroidism) or very high TSH levels (canine hypothyroidism). Importantly, the lower limit of quantification for the feline assay enabled statistically significant (P value = 0.002) discrimination between normal and hyperthyroid feline serum samples.
Advanced Technology Using BAW
Uniquely, the TRUFORMA™ platform uses Bulk Acoustic Wave (BAW) technology, developed by Qorvo, to provide a non-optical and fluorescence-free detection system for use at the point-of-care. BAW technology is also used in cell phones and the world's most advanced radar and communications systems and is considered an extremely reliable and precise technology. Zomedica believes that the TRUFORMA™ platform represents the first use of BAW technology in disorder and disease-state diagnostics.
Using the BAW, Zomedica's verification studies are evaluating a total of three thyroid and adrenal assays intended for use with the TRUFORMA™ platform at commercial launch. The initial three thyroid assays are canine and feline tT4 (thyroxine), canine free T4, and canine and feline TSH (thyroid stimulating hormone). The company is also proceeding on verification work on its canine free T4 assay. These verification studies evaluate two adrenal assays: canine cortisol and canine eACTH (endogenous adrenocorticotropic hormone). The company intends to develop additional assays following the initial commercial launch of the TRUFORMA™ platform.
The launch of the TRUFORMA™ platform is nearing. Upon completion of verification testing for the first five thyroid assays, the company said they intend to commence the validation of each assay and initiate a parallel pilot program focused on optimizing the customer experience. Upon successfully completing this verification and development work, Zomedica intends to commercialize all five initial assays in select strategic markets. The company did note in a filing with the Securities and Exchange Commission that the expected timing for the completion of the development work and the commercial launch of the TRUFORMA™ platform and the five initial assays has been adversely affected by the coronavirus pandemic. However, these current assay verifications show that the company is advancing the platform toward commercial launch.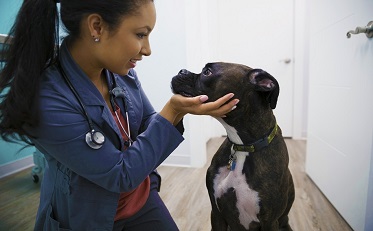 Big Market In Companion Animal Treatments
A report published in April 2020 estimated the companion animal diagnostics market to be valued at approximately $2.0 billion in 2019. That market is expected to reach roughly $2.7 billion by 2027, with a cumulative average growth rate of 4.1% from 2020 to 2027.
From a market perspective for TRUFORMA™, a 2019-2020 American Pet Products Association National Pet Owners Survey indicated that 42.7 million U.S. households own at least one cat. A paper from the Journal of Feline Medicine and Surgery estimated that 10% of cats over the age of 10 will develop hyperthyroidism.
That statistic alone makes TRUFORMA™ both timely and useful. Adding in the dog market and TRUFORMA™ has the potential to become a favored platform and tool for use in veterinary practices.
Disclaimer
This communication was produced by PCG Digital Holdings, LLC, and affiliate of PCG Advisory Inc., (together "PCG"). PCG is an integrated investor relations, communications and strategic advisory firm. The information contained on this may be 'Paid Advertising' for purposes of Section 17(b) of the Securities Act of 1933, as amended (together with the rules and regulations there under, the "Securities Act"). PCG may be compensated by respective clients for publicizing information relating to its client's securities. For more information in terms of compensation received for services provided by PCG, see the pertinent advertising materials relating to the respective client. By accessing this Site and any pages thereof, you agree to be bound by the Terms of Use and Privacy Policy.
PCG is not a registered or licensed broker, dealer, broker-dealer, investment adviser nor investment manager, nor does PCG engage in any activities that would require such registrations. PCG does not provide investment advice, endorsement, analysis or recommendations with respect to any securities, and its services to or statements about its clients should never be construed as any endorsement of or opinion about any security of any client. No information contained in this communication constitutes an offer to sell, a solicitation of an offer to buy, or a recommendation of any security or any other similar product or service regardless of whether such security, product, or service is referenced in this communication. Further, nothing in this communication is intended to provide tax, legal, or investment advice and nothing in this communication should be construed as a recommendation to buy, sell or hold any investment or security or to engage in any investment strategy or transaction. For full disclaimers, including compensation received for professional services, please visit www.pcgadvisory.com/disclosures
Media Contact
Company Name: PCG Digital Holdings
Contact Person: Kenny Ellis
Email: Send Email
City: New York
State: New York
Country: United States
Website: https://pcgadvisory.com/