COVID-19 Driving Visual Commerce Accelerator According to ATLATL Software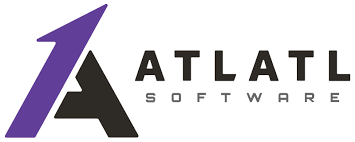 According to Chris Beaudin of ATLATL Software, the number of companies reliant on online customer interaction (B2C, B2B, D2C) has grown significantly during the COVID-19 pandemic. Industrial journalist, TR Cutler, recently interviewed Beaudin for Manufacturing Tomorrow magazine. Read more here.
Before COVID-19 there were visual experiences inspiring interest, driving demand, and creating a path to purchase in today's digital economies. Manufacturers have modified Visual Commerce customer outreach efforts to compensate for a non-deployable salesperson during COVID-19.
Beaudin asserted, "The customer experience is now about leveraging product visualization across the visual landscape. Previously a photograph would have sufficed, but now Visual Commerce communicates with a more sophisticated customer with higher expectations."
During COVID-19 a 3-dimensional, interactive, visual product presentation is simply the best way to sell products. The demise of retail has driven the urgency for the creation of a new Visual Commerce accelerator program. Traditional sales and marketing efforts are no longer possible during the pandemic. Even as states begin to test reopening strategies, conferences, tradeshows, direct selling teams, and regional distribution must be replaced in favor of Visual Commerce.
Manufacturing sales teams are sidelined and have adopted virtual meetings like everyone else; however, many products are difficult to sell without a Visual Commerce solution. Static visual experiences including any 2D still images are simply ineffective.
Manufacturing Tomorrow is an online trade magazine featuring products, companies, news, articles, and events for the advanced manufacturing, factory automation, and 3D printing industries.
ABOUT ATLATL
ATLATL was founded to meet the needs of buyers and sellers in a digital world. The ATLATL Visual platform uses innovative technology to bring products to life on-screen, enabling a digital buying experience that is faster, more accurate, and provides a better overall experience. Our 3D product visualization and configuration capabilities integrate with other software providers to enable a connected data environment. Through ATLATL Visual, businesses are able to empower their customers through interactive and engaging digital product experiences.
Contact ATLATL via social media including LinkedIn, Twitter, and Facebook. Call Chris Beaudin at 540-335-1801.
Media Contact
Company Name: ATLATL Software
Contact Person: Chris Beaudin
Email: Send Email
Phone: (540) 335-1801
Address:658 King St
City: Charleston
State: SC
Country: United States
Website: www.atlatlsoftware.com