The Highly Inspirational Speaker, Jim "The Rookie" Morris Authors another Book, Dream Makers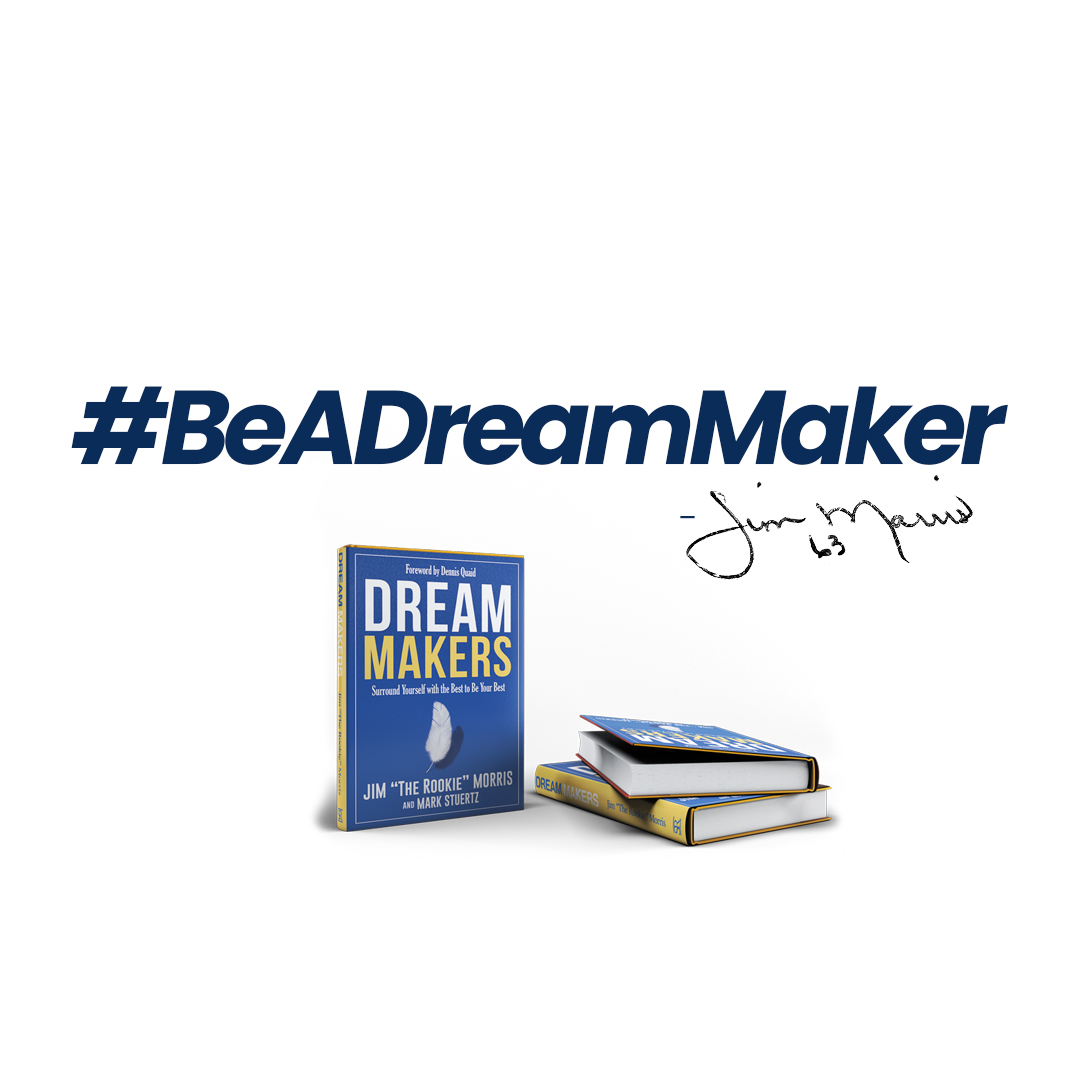 A book dedicated to explaining the concepts of goals, dreams, and success in clear and simple terms for anyone to apply and go make a difference
June 1, 2020 – Jim "The Rookie" Morris, an author, motivational speaker, and the Inspiration for the movie "The Rookie" is releasing a new book entitled the 'Dream Makers'. The book scheduled to be released on June 23rd is written in a clear, concise, and inspirational style that aims to inspire the mind of its reader, speak new words of encouragement and offer battle-tested principles to push on, no matter the difficulty.
In the book, he shares his obstacles, failures, successes and how he has been able to surmount the impossible with courage. He also revealed the guiding principles that enabled him to rise from high school baseball coach to major league pitcher and beyond; a source of motivation to many.
If the Disney produced movie, 'The Rookie' has been a source of inspiration, the book, 'Dream Makers' offers to be more inspiring, enriching and an eye-opener to everyone who reads it. It's a book about being among the best to be the best. It was written to inspire the pursuit of forgotten dreams through the belief that nothing is impossible.
For a limited time, get a signed copy plus a 30% off before it's finally available to the public visit: https://www.dreammakersbook.com/signed-copy
About the Author
From teacher and coach to major league baseball player, Jim "The Rookie" Morris' incredible life journey is a testimony to the power of dreams and goals. Morris became one of the oldest rookies to ever play MLB in 1999. At the age of 35, he signed with the Tampa Bay Devil Rays where he played for two seasons and pitched in 21 major league games. Jim Morris continues to be a successful motivational speaker for the last two decades.
To get a signed copy and grab a 30% discount off
Visit https://www.dreammakersbook.com/signed-copy
Media Contact
Company Name: Jim
Contact Person: Shawna Morris
Email: Send Email
Country: United States
Website: https://bit.ly/DreamMakersSignedCopy