Chris Flyke's latest single is a delightful mix of evocative lyrics and eye-catching music video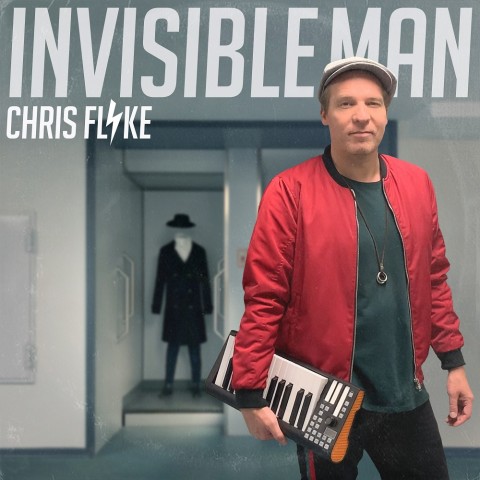 German producer Chris Flyke has recently released his new single "Invisible man" featuring Annie Heger. The music video premiered on May 1st showcases Chris's thought-provoking lyrical prowess and a groovy amalgamation of various instruments. He wrote the single while sitting in a small café, watching many stylish people go around, who didn't seem authentic. Their style looked like a mask they were wearing in the public, making their true nature 'invisible'.
Talking about the unique music video, Chris states, "I got the idea for the video when I went to lunch with my guitarist in an elevator and remembered, that 'paternoster' elevators are still active in Hamburg. I imagined our whole band playing the song in all these single cabins!" Even though shooting in the elevators was a daunting task, considering they only had a short window of time when people weren't using the elevator, they managed to come up with an intriguing video. "So we did it week after week in the last year. It was extremely funny to create this video, I will never forget this!" adds the artist.
Chris Flyke's music can be described as Synthpop, Indietronica combined with New Wave and Disco funk. He is known for his euphonious concoctions of 80's Dance music with funky rhythms, along with Daft Punk beats. The influences of his biggest inspirations like Duran Duran, the Pet Shop Boys, Coldplay, Keane, and Miami Horror can also be felt in his music.
Born as Christopher Fleig in a small town of Germany, Elmshorn, Chris had his first tryst with music at the age of 15, by playing a synthesizer. He recorded his debut album "Welcome to Utopia" while studying at the renowned Music Station Pop Academy in Germany. Soon after, he discovered his passion for DJing and started playing in the most popular clubs of Hamburg, eventually releasing his second album "Stereo Galaxy". The title track of the album became a club hit and was included on the No.1 Album "The Disco Boys Vol 5".
In addition to his solo projects, Chris has worked with a lot of other musicians such as The Voice's super talent Percival, German entertainer Annie Heger, and the German Pop Duo Elbglanz. Since the beginning of 2019, Chris has been working on his 3rd album: DIGITAL BUBBLEGUM that is expected to release in the fall of 2020.
Sending a message to his fans the artist adds, "Watch out for my next videos! Fortunately, I filmed a lot before lockdown. We did great shots in VENICE, where I was on vacation in September last year and I also did underwater-scenes for a song called JONAHs WHALE. The next Single ANYONE AWAKE was filmed on the Canary Islands. So stay tuned for more Videos and the whole Album in late 2020! You can also find a Live-Recording on YouTube from February 2020 with my band! Stay healthy- we hope to see you soon on stage!"
Listen to Chris Flyke's latest single on all streaming platforms through this LINK.
Media Contact
Company Name: Phonopolis Records
Contact Person: Christopher Fleig
Email: Send Email
Country: Germany
Website: www.chrisflyke.de