Rylan Elle Co drops new single "MDD" inspired by his personal experience with mental health issues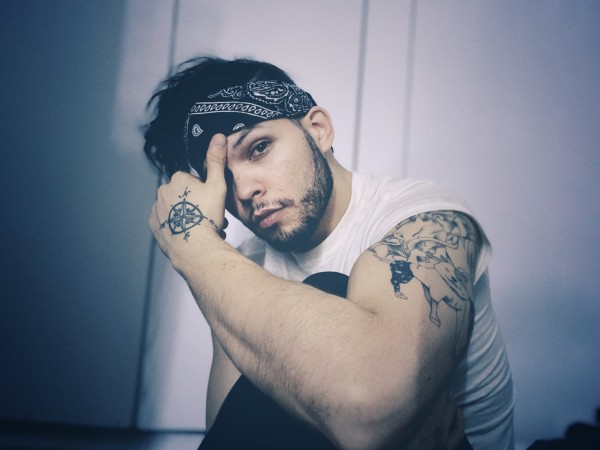 Hip-hop artist Rylan Elle Co enables the listeners to unveil a natural flow, and raw poetry in his music, inspired by his experiences in life. He is on a mission to make people feel proud of their scars and not hide them, and he does that by showing his scars to them, to make people feel more confident and comfortable with their flaws.
Rylan Elle Co has dropped his first single ever "MDD", an abbreviation for "Major Depression Disorder", on April 24, 2020, which is based on his personal experience with mental illness. The music of this song is very captivating, wrapped in inspirational lyrics creating a beautiful amalgamation that the listeners would love. Everyone has once or more in their lifetime, been insecure about their flaws, but Rylan Elle Co right here, is urging every person with his song to not be ashamed of any scar that they have, instead, embrace all your imperfections and turn your weakness into power, for that is what makes you, you.
"I have gone through a lot of struggle myself, my entire life. I witnessed the death of my father at the age of 10, then I was left homeless at the age of 15 because of my mom's drinking problem, and my brother hung himself to death. I don't remember what it feels like having a family", says Rylan Elle Co, telling about all that he has been through as a child. Despite having a dark childhood, Rylan Elle Co never stopped living. He found his love and passion for music and stayed committed to it even in a difficult time. He can be an inspiration to many as he sets an example for people who feel like giving up due to the slightest inconvenience in their lives.
Rylan Elle Co summons his fans to tell them that if they are dealing with mental illness, they are not alone and one day, it will all get better. So hold on; you are much stronger than you believe.
Listen to Rylan Elle Co's latest song "MDD" on spotify.com.
Media Contact
Company Name: Rylan Elle Co
Contact Person: Media Relations
Email: Send Email
Country: Canada
Website: smarturl.it/mdd-rylan-elle-co