Erika Mejía founded Lovely Roses: The famous roses store in Miami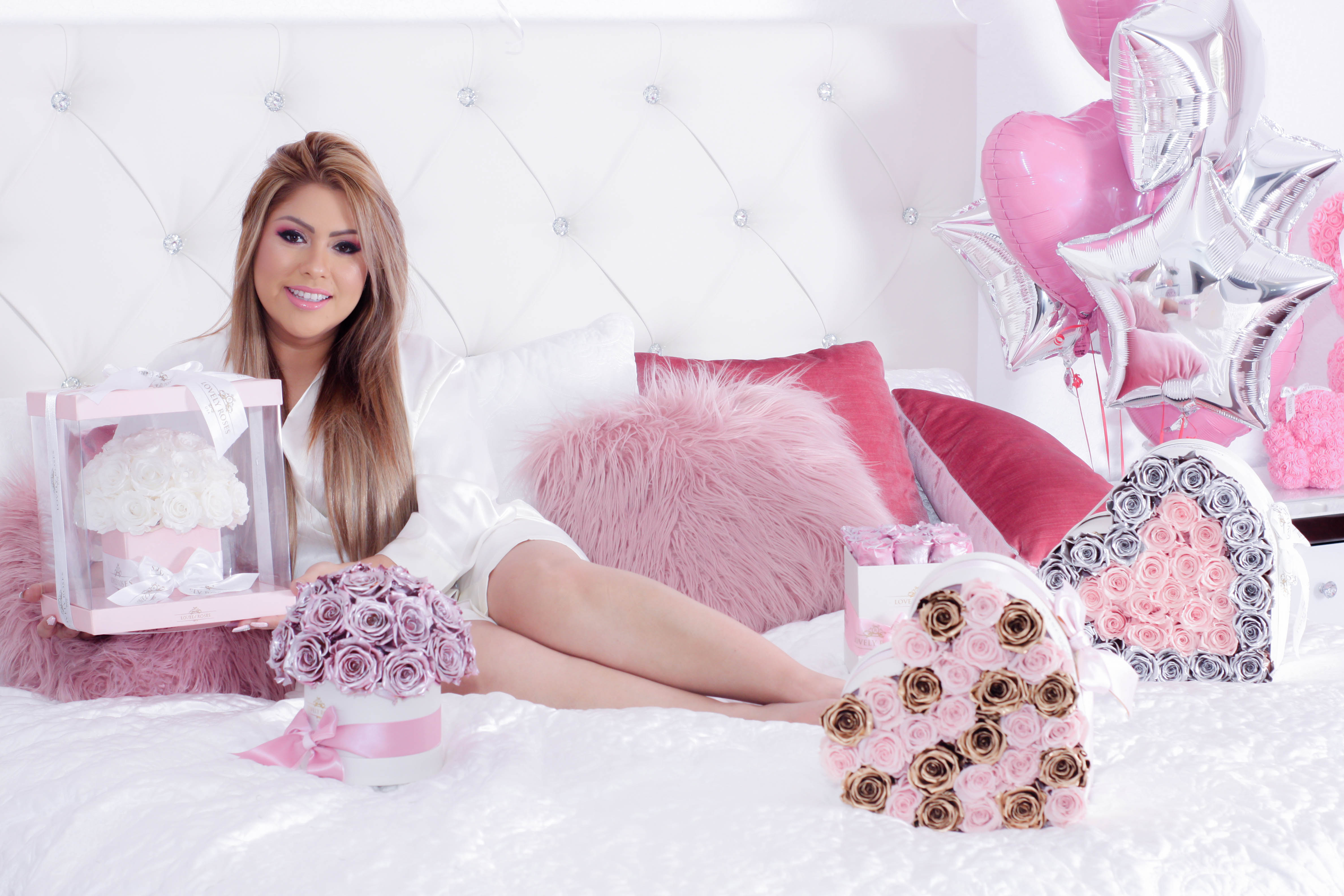 Erika Mejía, who lives in the city of Miami, came to the United States in the same way that many immigrants do, full of expectations, but with a small budget. When she was a newcomer to the state of Florida, she only had $200 and a tremendous desire to work.
She learned about the floristry trade in one of the many jobs she had, becoming completely fascinated with roses and everything that could be done with them. After some years perfecting her technique, she managed to become a professional florist.
Erika Mejía seems to have a special gift, which is to turn roses and other types of flowers into authentic works of art. After a great deal of discipline, dedication, effort, and hard work, she is now the proud owner of her own flower shop.
Lovely Roses, is Miami's most famous floristry dedicated to creating authentic bouquets of roses as luxurious as they are exclusive. Her designs have not only captivated her occasional clients, but have also made Miami's rich and famous fall in love.
The Honduran hardworking immigrant went from being an employee to an employer. Among her many clients are celebrities such as: Demi Lovato, Anuel AA, Karol G, Luis Fonsi, Camila Cabello, Thalía, along with others.
Although well-known names appear among her best-known clients, her greatest motivation has been and will continue to be her family and friends. Erika Mejía stands out for being a fierce and determined businesswoman, but above all things, she remains humble and her values keep her centered.
Her presence in Miami's Latino community has become highly relevant, and she is already one of the city's iconic characters. Today, Erika Mejía continues to be a tireless fighter, who wants to share the secrets of her success with those who are interested in learning the art of roses and floristry in general.
Mejia's life of hard work has been rewarded with business and personal success. Without a doubt, Erika Mejía is and will continue to be an example for all Latin American immigrants, who with few resources go in search of a dream, but with the certainty that they will be able to make it come true.
For more information, follow:
@Erikamejia_oficial | @LovelyRosesUS
Media Contact
Company Name: M2 Studios
Contact Person: Mauricio Rosero
Email: Send Email
Phone: 7865134428
City: Miami
State: Florida
Country: United States
Website: http://www.m2studios.net/