Tuesday Knight's FYS: A call to smell the roses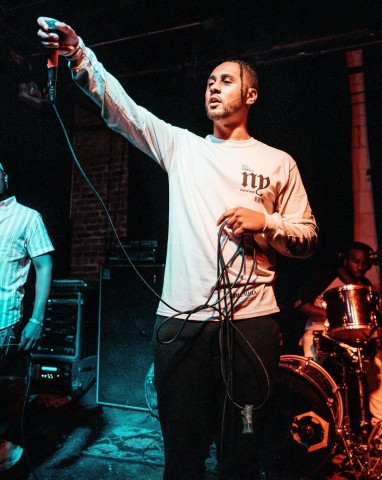 Tuesday Knight's newest album, FYS, turned out to be a bittersweet addition to the up and coming rapper's catalog. "I was really excited to get Lexii Alijai to collaborate on a song called Back Rhodes," recalls Tuesday. "Scheduling with her team almost didn't work out, but the verse she sent was worth the wait. Was super happy about how the track came out, and then super sad to hear about her passing. Felt like a deep cut for the rap community in general."
Coincidentally, FYS deals primarily in savoring a fleeting life, being true to yourself, and learning to be comfortable with your flaws as much as your talents. Take its first track "Roses," which mixes a smooth, upbeat production and mellow delivery with lyrics that contemplate the limited time we all have, the importance of enjoying what you've got, and taking the good with the bad.
FYS dropped early Fall 2019, but it has a much more summery vibe. This is further showcased by a set of music videos, also called FYS. When asked what the acronym stands for, he replies, "The album is For Your Soul. The video series is the Front Yard Series. We did the videos mostly to show fans that you can make dope music and videos without a ton of money or production." As the name indicates, the Front Yard series is a collection of music videos that all take place on Tuesday's lawn. The video for "Roses" ended up winning Tuesday Knight the award for BET Jams Artist of the Week, seemingly proving what Tuesday set out to do.
FYS is the third album for Tuesday Knight, whose journey into music started early, but only became his primary focus in 2017. Growing up the youngest of three brothers in the midst of the 90's rap explosion, music was a part of his life from a very young age. "Music's always been my passion, but growing up in a working class family, my parents pushed me towards a path with better odds for success; a good education and a solid career path. I took their advice and did that for a bit, but I couldn't get my mind off music. So I quit my job, and this is the rest of the story… so far."
For the uninitiated, Tuesday's music has its roots in the authenticity and lyricism of 90's hip hop, but the production is frequently more modern and experimental. "I'm basically trying to mix the best parts of the old and new schools, Tuesday says, "90's rap has this realness and authenticity that I feel is getting lost in some of the more mainstream, new wave stuff. I think technology has given musicians a lot more brushes to paint with, but we need to remember what the old masters taught us."
Listen to Tuesday Knight's album "FYS" now on Spotify.com.
Media Contact
Company Name: Tuesday Knight
Contact Person: Shane Jackson
Email: Send Email
Country: United States
Website: open.spotify.com/artist/5i3sRStApbz5ZlQVVCcq4y?si=nM8S-wmGSHqVuRFPt5cvLw