Joe Dirrt is bringing a combination of East Coast song-writing and laid-back Cali style vocal flow in his latest album "Dirrt Season Vol. 1"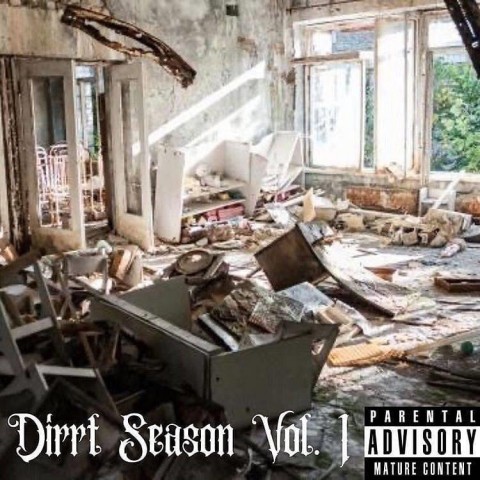 With pure, authentic music and intensions, Los Angeles based recording artist Joe Dirrt knows his game in the world of music. Joe Dirrt understands the importance of hard work, as well as having the urge to make good music, and with this zeal, he has successfully released his long-awaited sophomore album "Dirrt Season Vol. 1". The album hit the streets on April 17, 2020, with a bang and is winning listeners' hearts since then.
Known for the amazing synergy between him and the microphone, Joe Dirrt has made a lot of captivating tracks and is paving his way through the crowd, to make his own unique identity. He is a multi-faceted artist who is creative, blunt, confident, and artistic, and has made some amazing songs. His recent album "Dirrt Season Vol. 1" is a collection of 9 astounding songs including – Landslide, It Don't Matter, 45 Myself, The Truth, Shootin' Dice, Been in the Game, Chase M's, Snaga Tooth, and Dirrty Mattress. The album is 21 minutes long, that hooks the listeners to it right from its first track, and leaves them wanting for more after the last one.
Joe Dirrt's music style is a mix of everything and it wouldn't be wrong to call it universal, because it is listened by all, and loved by all. His music is raw and fresh, a mix of street music with life experiences, which is different from the other artist of his age.
"My music journey has been up and down but I never gave up, and right now I'm in the best shape of my life mentally and physically and I will continue to make good music", says Joe Dirrt, telling about his musical journey so far.
Joe Dirrt's love for music is unconditional, which is evident in the songs that he makes. He is focused and completely dedicated to making music that is soulful but at the same time, full of energy and avidity.
The release of the album "Dirrt Season Vol. 1" is like an introduction to the world on behalf of Joe Dirrt, that he can rap and is ready to enter the battlefield of music. He wants his presence to be felt and be appreciated by listeners all across the world. Joe Dirrt has been very patient on his journey and has been building a steady but loyal fan base since the beginning of his career.
From tragedies and heartbreak to glory and triumph, this gifted artist takes you on an inspiring journey.
Listen to Joe Dirrt's album "Dirrt Season Vol. 1" on all major streaming platforms through this LINK.
Instagram: @joedirrt82
Facebook: @joedirrt82
Media Contact
Company Name: Joe Dirrt Music
Contact Person: Shawn Moore
Email: Send Email
Phone: 8188147585
Country: United States
Website: www.youtube.com/channel/UCh9QApKaA4ZIv0C-mR-6xSA