Chuck W. And Venue A Parenthetical Of Heavy Metal Dust Bunny Cynicism
Heavy Metal Dust Bunny EP [Experimental Electronic, 2020]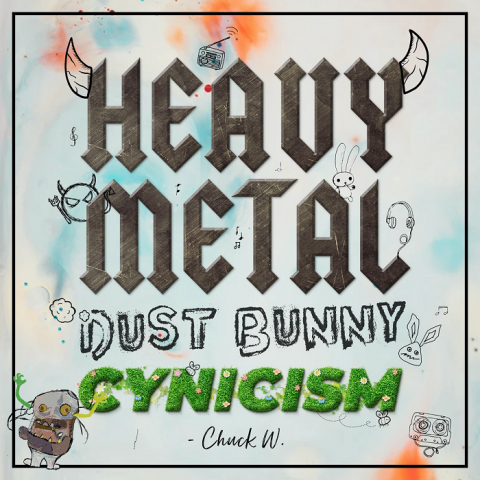 Heavy
Metal
Dust (F*ing Please Stab me In The F*ing Face)
Bunny
Cynicism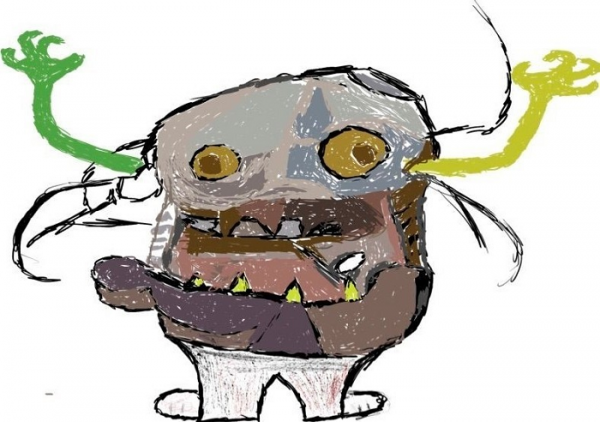 Right on the heels of the very unexpected success of his second LP, Small World [2020], Chuck W. re-emerges with no love lost and ready to rattle some cages only six weeks later. No longer wishing to use any time unnecessarily, Chuck presents us his 'happiest' material yet. This attempt to sound more upbeat in nature is so foreign to the artist, though, he naturally slips at times back towards the darkness.
By keeping the intention of a 'happy' record at the forefront of his mind while recording, it helped to push the darkness off but the amalgamation of the various timbres are within a constant tug of war with one another. Trying to be happy, having no desire to sound downtrodden, but fighting his natural musical instincts, Chuck W. has drummed up quite the interesting piece that dives from the psychedelic to the thought-provoking, all the way down to his ever so familiar notion of the 'weird.'
Without much provocation this material somewhat appeared out of the ether. Several tracks came straight from Logic, a very quick mix was performed and sent off for mastering. Several full tracks went from skeleton to complete in as quickly as a week. Chuck found himself calling the material stale and old before even deeming it complete and sending for mastering.
"I really wanted to just go with my gut on this one. So often I get stuck on a mental loop of my own design that can last for months and really hinder progress. I was feeling rather sick of this and just wanted to shoot from the hip. Less thought and more action."
For Heavy Metal Oust Bunny Cynicism I sought some more of the 'synth­ punk' sound of my first record, Get Your Shit Together! [2019]. Aside from hearkening back to my first record with pacing and being punchy, to the point, if you will, I didn't want to lose any of the steam I'd cultivated from Small World [2020].
A lot of that steam came from a desire to have a more 'cohesive' record the second time around. I feel as though this EP is an excellent way of coming to a head for both these past projects and truly moving on into some funky new territory I'm yet to have any idea about."
Please be sure to pre-save 'Heavy Metal Dust Bunny Cynicism' prior to its 5/27/2020 release here.
Press, playlist placement or blog inquiries should be directed towards Chuck's Email – [email protected]
For all information of previous press/accolades of Chuck's work, please visit the release's EPK here.
Media Contact
Company Name: The Electronic Curiosity Collective
Contact Person: Chuck W
Email: Send Email
Phone: 248-506-7050
Country: United States
Website: facebook.com/Electroniccuriositycollective