Get ready to dive into the eclectic and divine music of Echoglass' to-be-released song "Little House"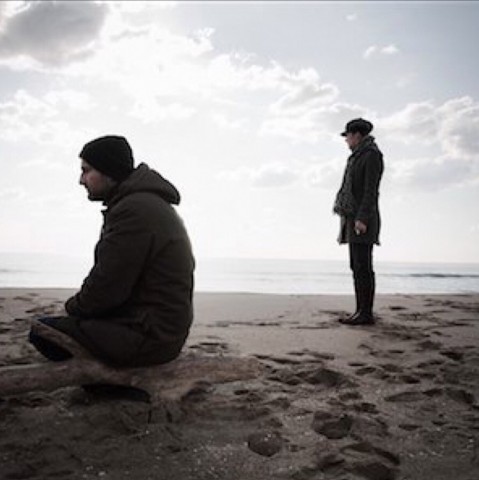 Formed in 2016, Echoglass at present consists of two artists, Dean and Fritz, who after spending years exploring the United States, are now settled in Ireland. Both the artists together form a great duo that acts as a treat for the ears.
The music created by Dean and Fritz is very powerful and electrifying and talks about love, loss, and life, which never goes unnoticed by the listeners. Their music can be considered as an exhilarating projection of Northern England culture.
"We were once described as genre-less and at first we took it as a bit offensive! One reviewer said that we were the epitome of the North West England "kitchen sink dramas"; songs about real people in real situations as they struggle through love, loss, and life. We liked that! I suppose we are a just a moody old pop band", tells Dean and Fritz, talking about their style of music.
Dean and Fritz have always found themselves to be surrounded by a variety of music therefore; they don't like to bind themselves to a particular music genre. They want their music to be considered as free and liberating as music should never be put into chains or it will defeat the entire purpose of it, altogether.
The latest song by "Echoglass", "Little House" is to be released on May 21st, on all platforms. "Little House" is a story of someone coming to terms with the loss of a loved one. It is going to be a delightful, heartfelt song, with which all the listeners would relate. The song is based on the idea that, although our loved one has gone, we still hear their footsteps, smell their perfume, and are wrapped in the warmth of each memory we shared; every book and piece of furniture in our house reminds us of their loss. It will be a beautiful yet tragic song, full of joy and happiness of once being loved by someone. The listeners are eagerly waiting for yet another masterpiece by "Echoglass", as their music has earned this reputation of never failing the listeners' expectations.
"Little House" is going to be Echoglass' fifth release as before this song, they released an EP that included songs like "Social Media", "Lonely", "Stories from the North", and a country number called, "Last to Know". Their music is soulful and listeners connect to it instantly in a heartbeat.
Dean and Fritz feel lucky to be able to do what they love the most, which is to create music and to be able to put it out in the world for people to listen. They feel blessed because of all the love that their fans shower them with as it makes all their hard work, worthwhile.
Listen to all the songs by "Echoglass" on Youtube.com
Media Contact
Company Name: Echoglass
Contact Person: Dean and Fritz
Email: Send Email
Country: Ireland
Website: www.instagram.com/echoglassmusic/