This banker from India authored "Hacker 404 Happiness not found" & pledged to donate all his royalty
Bhanu Srivastav, the author of 'Hacker 404 Happiness not found' ties up with NGOs to donate royalty proceeds from his debut novel for helping socio-economically weak children. The funds will be utilized for their education, mid-day meal and health-related issues by Childline India and The Akshaya Patra Foundation. Hacker 404 Happiness not found becomes the first book in India to start this revolutionary initiative.
Bhanu Srivastav partnered with two NGOs Childline India & Akshaya Patra Foundation to donate all the Royalty proceeds from his debut novel – "Hacker 404 Happiness not found" in equal parts to both the NGOs. The funds donated, will be utilized for countering malnutrition and supporting the right to education of socio-economically disadvantaged children.
This book is based on an inspirational Story of a Hacker who defeated his destiny to achieve what he deserved. The story consists of several ups and downs of the tragic life of the protagonist – 'Surya' who changed himself from the world's biggest loser to most influential businessman. Students from several reputed institutions like IITs, NITs & IIMs also joined the cause as the beta readers for this book. An engaging plot with a noble cause to uplift the living standard of socio-economically disadvantaged children makes 'Hacker 404 Happiness not found' a unique experience for the readers.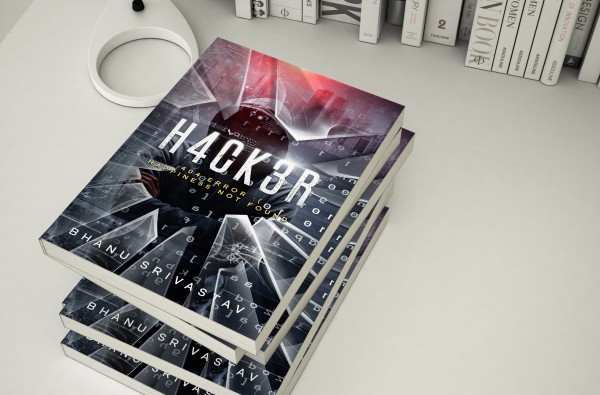 Childline 1098 is a service of the Ministry of Women and Child Development, toll-free number (1098) is used for reporting child abuse, child labour, and other such issues whereas Akshay Patra foundation delivers millions of mid-day meals daily to the economically challenged children. Both the NGOs are involved in making the life of these children better. Honourable Prime Minister of India, Shri Narendra Modi commemorated The Akshaya Patra Foundation's serving of 3,000,000,000th meal at an event held at the organization's campus in Vrindavan, Mathura, on 11th February 2019.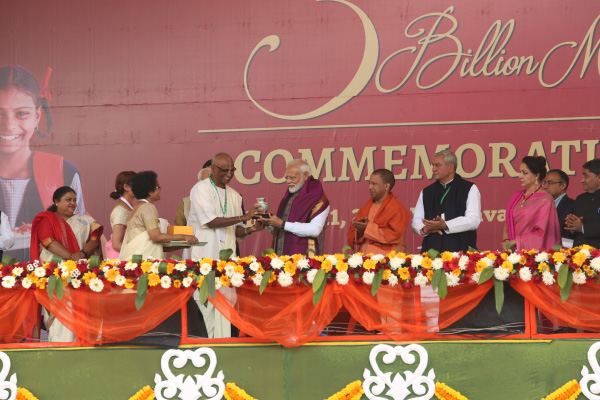 Bhanu is a level seven Google Guide (Google Local Guides are power users for Google Maps who enhance the local experience for other online searchers by adding and improving listings on Google Maps). He started contributing to Google Maps since from his college and till now he has made more than five thousand edits in the same. Bhanu completed his Engineering in Mechanical stream and joined Syndicate Bank (now Canara Bank) in July 2014. After that, he completed all the courses by the Indian Institute of Banking & Finance one by one. He holds more than fifty certifications from various Companies & Institutions in the field of Information Technology, Banking & Finance.
Not only this, but he also completed two PGDs & one Masters while working with his Bank. In 2018 he developed Bankerpedia for sharing notes, updates, and other news among bankers which worked on a self-running algorithm. The portal was built on "It's free & will always be" concept for the bankers. In September 2019 he was a part of the Management Team of Hackathon SYND iNNOVATE which was a national level Hackathon by Syndicate Bank. He is currently working in Head Office and involved in the e-Learning project of his bank.
Bankers play a vital role and are like a backbone in the Indian Economy & in an emergency situation like this, bankers like Bhanu are working as a financial army. Irrespective of reduced staff strength and an increased workload with equally increased chances of getting infected with this deadly virus, they are fighting this war-like situation in the best possible manner. Recently Bankers donated crores of rupees to PM Cares Fund for fighting with this situation.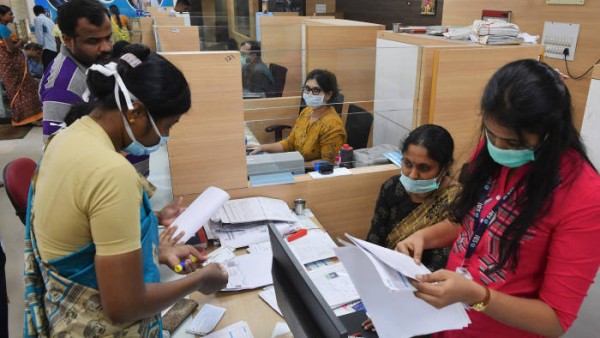 Whether as an individual level or an organization, the bank employees always stood like a firm rock and supported the various Government schemes such as Pradhan Mantri Jan Dhan Yojana (PMJDY), Pradhan Mantri Jeevan Jyoti Bima Yojana (PMJJBY), Pradhan Mantri Suraksha Bima Yojana (PMSBY), Atal Pension Yojana (APY), Pradhan Mantri Mudra Yojana (PMMY), Demonitazion, various kind of Subsidies, etc. successfully. Bankers are doing an exceptional job during this Lockdown with limited resources, no public transportation & half workforce. They deserve an equal right to be praised with doctors, nurses, sanitation workers, police, government staff, and every single person fighting this pandemic.
Media Contact
Company Name: India News
Contact Person: Jyothi Bhattacharya
Email: Send Email
Phone: 8746056335
Country: India
Website: www.indianews.com