Carving Blood From A Stone: The Electronic Curiosity Collective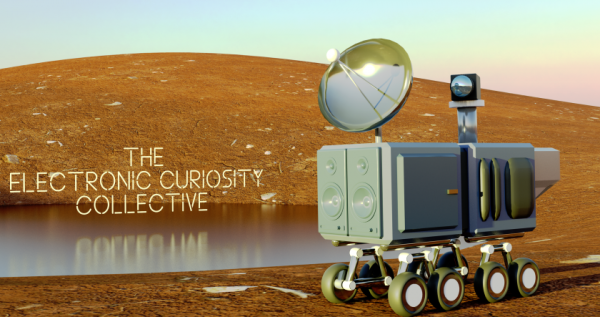 There's a new game in town and it's further proof that the Music Industry and stuffy A&R folks of days gone by need to perk their heads up and see what's going on around them once in a while. When you leave musicians to their own devices, we start to see just how collaborative this art form can be!
Hand picking artists for nearly two years, this crew of electronic musicians is ready to take the leap, call it official and begin making a communal livelihood. After all, there's strength in numbers, so with this amount of talent cultivated there's no telling where this eclectic start-up Label may decide to go sonically.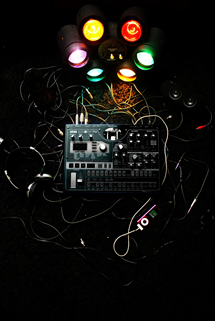 Formed in 2018 by artists Shelf Black and Chuck W., the Electronic Curiosity Collective was a forum or place to simply chat with fellow tunesters with a particular taste. Never tolerating poor attitudes and carefully vetting each prospective member is what Chuck attributes the loyalty which is always so prevalent among ECC members, stating, "It was always about the music, first and foremost. But, not terribly far on its heels was the matter of respect. Trash talking and hate speech have never been permitted or anything I can honestly say I'd ever imagine a member would be guilty of. Having a group with this much tact and morality does not require much policing. Without the need to be frequently checking in on everyone's candor, it really fosters an environment of originality and creativity. In short, we got lucky."
Following the sudden passing of co-founder and genuine sweetheart Shelf (Casey Platt) Black, this ragtag group banded together under the expectation that we were no longer messing around. Mortality stared every member in the face and everyone processed this event in their own way. As a group, though, it was full steam ahead.
There was no longer time to sit on any kind of fence. In tribute, ECC paid their respects, cut a tribute album, ran a (every other day) musical challenge for charity. This led to the ultimate decision to convert the ECC over to a full blown record label. At the time, it seemed to be the only way to remain as tight knit as always.
Promoting users Night Danger, Prole.Volt, and Sarcophaguy to Administrator status within the Group positions rather immediately, there was still a hole hanging about from Casey's departure. Shelf Black Took the ECC so seriously that even the addition of three new people, keeping up was rough.
Now, that we're back in the swing of things and fully acclimated to our surroundings, we are coming for your eardrums. The ECC sits quietly planning for now, but fear not. You'll know when they've arrived, that's for sure.
Be Sure To Learn More About The ECC Via Their Bio, Available Here.
Learn A Little Bit More About The Folks Running This Endeavor –
NightDangerMusic.BandCamp.com
ChuckWNy.BandCamp.com
AudibleVoid.BandCamp.com
ProleVolt.BandCamp.com
Sarcophaguy.BandCamp.com
CatBreath.BandCamp.com
E.C.C. 'Round the Web
Media Contact
Company Name: The Electronic Curiosity Collective
Contact Person: Chuck W
Email: Send Email
Phone: 248-506-7050
Country: United States
Website: facebook.com/Electroniccuriositycollective