How WearWyse is saving the Earth Planet with its 100% Sustainable Swimsuits: A Perfect Launch that defines Style And Sustainability In One Swimwear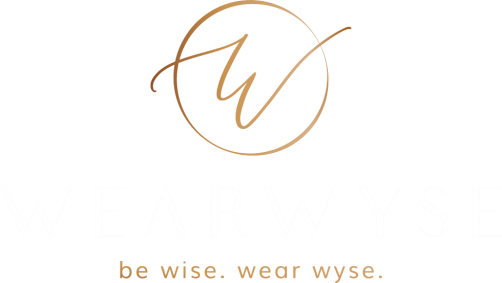 WearWyse is empowering women to love themselves while wearing an eco-friendly swimwear.
April 07, 2020 – WearWyse, a creative swimwear company proudly announces its 100% sustainable swimwear line, scheduled to launch on, Sunday 5th April 2020. The launch is an innovative way to bring two important subjects together, helping women look gorgeous and sexy in their bikini underwear, and simultaneously saving tons of bottles from finding their way into the ocean floor.
With almost 8 million tons of plastic thrown into the sea annually, there's a growing concern of how the human race is polluting the sea, causing deaths of thousands of seabirds, seals, turtles, and other marine mammals, after ingesting theses plastics or getting trapped in them.
There has to be a novel way to save the earth, take deaths away from the sea, bring a sustainable approach to de-cluttering the ocean beds, and creating remarkable products out of the situation to help women look, feel and unlock the youthfulness in them, and that's has been the core value offering of the WearWyse brand.
In correspondence with, Anika Scheuer, founder of the WearWyse brand, "The entire team from WearWyse lives and breathes the values which we defined. We aim to help women to look, feel and be young while wearing a sustainable WearWyse Bikini."
"From production to delivery to your doorstep, every supply level is 100% eco-friendly and from sustainable raw material to a biodegradable ziplock bag, recyclable packing materials to DHL go-green delivery option."
WearWyse is more than just a bikini company or a swimsuit company; it's a culture, a lifestyle, a movement of great people empowered to love themselves while wearing the eco-friendly swimwear produced from 100% recyclable nylons.
With different types, variants of bikinis and swimwear to choose from, they have an array of products that delights the heart of every traveler and beachgoers.
All WearWyse products are thoughtfully designed with a large dose of inspiration in Dubai, handcrafted in Bali, Indonesia in partnership with a British registered company having three decades experience, operating as one of the global leaders in fabric and accessory supplies.
About
The WearWyse brand started in summer 2019 by a charming lady, Anika Scheuer with a burning desire to create something with a purpose. It has since then metamorphosed from being just an idea into a working model that redefines style and beauty into a family business that highlights the importance of behavioral change towards a more sustainable future.
For more information about WearWyse brand and to learn more about their 100% sustainable swimwear, visit https://www.wearwyse.com
Media Contact
Company Name: WearWyse Brand
Contact Person: Anika Scheuer
Email: Send Email
Phone: 009715587229
Country: Germany
Website: https://www.wearwyse.com