Nicole Andreesen releases her new book on College Soccer Recruiting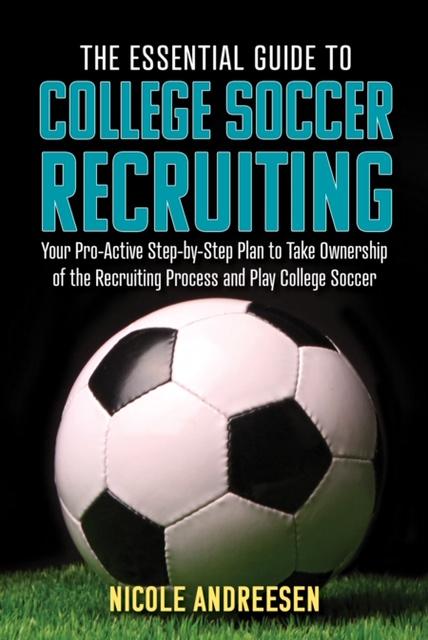 Soccer coaching professional, Nicole Andreesen of Academy Soccer Consulting, teaches how to drive the soccer recruiting process in her new book titled "The Essential Guide to College Soccer Recruiting"
Nicole Andreesen has again reiterated her goal of promoting and introducing strategies for high school aged soccer players that desire to play at the collegiate level by helping players gain insight and experience with the release of "The Essential Guide to College Soccer Recruiting." The book is to serve as a guide to high school soccer athletes and parents, providing them with simple yet effective tips for owning the college soccer recruiting process and winning over coaches.
Soccer remains one of the fastest-growing sports not only in the United States but across the globe, with more people becoming interested in the game for several reasons. While thousands of athletes desire to make it to the collegiate level, getting past the recruitment process and catching the attention of scouts, coaches, and other stakeholders can be sometimes difficult. This is where Nicole is looking to make a difference with the release of "The Essential Guide to College Soccer Recruiting."
Nicole aims to share her wealth of experience and knowledge gathered over the years as a soccer coaching professional and former player to help athletes and their parents go through the recruitment process and emerge successfully. Nicole breaks down her proven success strategies into easy-to-understand terms. The soccer recruiting book provides a step-by-step guide through the entire college soccer recruiting process, saving them a lot of time and mistakes associated with getting through the process.
The content of the book includes ways of getting noticed by college coaches, how to drive the process as opposed to taking a backseat, as well as techniques of getting offers from the best soccer schools in the nation.
Nicole Andreesen and her team at Academy Soccer Consulting have recorded many success stories over the years, with accolades from different quarters.
For more information about "The Essential Guide to College Soccer Recruiting" and other solutions from Nicole Andreesen and the Academy Soccer Consulting team, please visit – https://www.academysoccerconsulting.com/ and Facebook.
About Academy Soccer Consulting
Academy Soccer Consulting was founded by Nicole Andreesen, an experienced soccer coach, to help players gain insight and experience. She holds several certifications from different bodies. Nicole through Academy Soccer Consulting offers a wide range of services, including Private Soccer Training, One on One Private Training, Footskill Clinics, College Recruiting Mentoring, Video Analysis/Editing, and Preseason camps.
Media Contact
Company Name: Academy Soccer Consulting
Contact Person: Nicole Andreesen
Email: Send Email
Country: United States
Website: https://www.academysoccerconsulting.com/