Celebrity Chef Dr. J, The Counselor, Offers His National Celebrity's Soul Food Franchise To The World Amidst National Crisis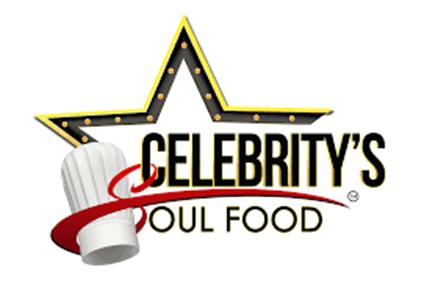 "Celebrity's Soul Food: Introducing a franchise that creates pathway and revitalization in every community."
Los Angeles, CA – March 25, 2020 – United Franchise Group (UFG), the global leader for entrepreneurs with more than 1600 locations in 80 countries, has added to its impressive partners through Franvestco, the brand of Celebrity's Soul Food (CSF). Celebrity's Management Company is rolling out 200 stores for its new franchise concept.
The partnership between UFC and CSF will yield an anticipated $77 million of gross sales over the next 24 months. Both entities are respected brands in the business industry. Therefore, chef executives are being given the opportunity to own a franchise of their own. Qualified applicants who are awarded the opportunity to own and operate a franchise will be provided with an exceptional business model, extensive training, and consistent, ongoing support from all departments within the organization.
Bringing the National Franchise Opportunity is near and dear to the CSF brand. Dr. J has created a SPECIAL PROGRAM that is geared towards General Managers and Executive Chefs. It is amazing that Dr. J was inspired to structure this program before the National Crisis. It had been laid on his heart based on examining the restaurant industry that many individuals had given over 20 years to the industry without having an exit strategy or reaching their ultimate dream of ownership.
CSF is using the franchise to give back to society. "I know personally what it means for the restaurant industry to be the first to take a hit as I experienced two hurricanes when launching my prototypes," says Dr. Jacobs. "What we know is that we will make it through this challenge and the restaurant industry needs to be prepared with a place where families can enjoy the restoration and healing process," he concludes. Operating a Celebrity's Soul Food gives you a variety of revenue streams including take-out, delivery and catering for events, such as: client meetings, holiday parties, corporate events, graduation and bridal parties, and more.
Celebrity's Soul Food is anticipating the opening of 200 locations. Currently, the company has over 20 plus Franchise Agreements in development and counting. United Franchise Group has established master licenses for its brands in more than 8-countries and has services that assist other franchise companies from conception to international expansion, therefore, this is the right time for every professional chef to expand their businesses and take ownership through the franchise being made available.
About Celebrity's Soul Food
The Celebrity's Soul Food brand spearheaded by founders Dr. Fredrick and Taja Jacobs prides itself on its menu with an emphasis on providing quality service and outstanding and consistent food quality. Celebrity's is a fresh new opportunity with a track record for success, serving high-quality southern cuisine, in an atmosphere that makes customers feel like they are the stars. The customer experience in a Celebrity's Soul Food is second to none. The unique dining experience includes delivering fresh and delicious food right to the table.​
Media Contact
Company Name: Celebrity's Soul Food
Contact Person: Media Relations
Email: Send Email
Phone: 310.975.7131
Country: United States
Website: www.celebrityssoulfood.com