Ourorganicfood.com Bridging The Gap Between Consumers and Organic Food Industry
Organic foods have exploded in popularity over the last two decades. And the popularity is growing more and more as people are more concerned about their health, therefore, they are shifting towards food which is free of harmful chemicals. But yet there was not even a single platform, which can connect consumers, farmers and organic food industry together. To bridge the gap between them Ourorganicfood.com was launched.
The mission of this startup is to provide accurate information about the organic food industry worldwide. Also, through Our Organic Food, it is an attempt to make sure that fresh, healthy, nutritionally rich organic food should be accessible and affordable to everyone.
Here they provide information about the Organic Food Industry worldwide. Also, one can read valuable information about organic cat food, organic dog food, organic baby food and others. In order to produce more organic food, organic farming needs to boost up. So, to uplift organic farming worldwide, they are leaving no stone unturned by providing must needed information to the organic farmers.

The brain behind this startup is of 54-year-old, Mr Bhola Jatadhar Jha, from the financial capital of India, Mumbai. Born and brought up in farmer's family in a small village in Tektar, Darbhanga district, Bihar, he has always been fascinated about organic farming. Jha believes, in an increasingly organic food industry market, the next quarter of a century will be defined by the quality and relevance of the information and insight we place at the fingertips.
Talking to our correspondent, Jha said, "Organic farming and organic food is always very close to my heart. In my childhood days, there was only chemical-free food, but today, there has been a rise in the chemical contaminated food, which is impacting the health of consumers. Living healthfully is our born right, and I believe everyone should get it. Regardless of diet, organic foods are always a smart priority. Therefore, with a huge rise in organic food consumption, there was no proper platform for consumers, organic farmers, and organic food industry stakeholders. Therefore to bring all of them under one roof ourorganicfood.com was born."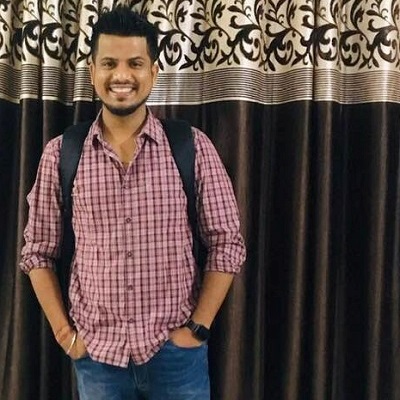 They also highlight about those unsung heroes who are doing a commendable job in the organic food industry, and with the motto that they should not go unnoticed; therefore they present their story to the world through the initiative "Organic Star".
It is also important for consumers, to know that product what they are consuming is really organic or not. Therefore, this startup also does a review of many organic products, and gives their honest opinion and advice concerning that specific product, whether it is effective or not.
The leading agricultural countries are moving into organic farming, therefore farmers come across many questions for organic farming. So, to resolve their doubts, they have Our Organic Food forum, where farmers or any stakeholders from the organic food industry can ask questions, which gets answered by industry experts.
Speaking about the future plans of Our Organic Food, Jha said, "We have just recently launched this startup, and now working on how we can make it more useful for consumers and organic food industry. We are working on making the website more user-friendly. In a few months, after seeing a response, in future, we may launch such same platform for American, and Canada's organic food market."
All content work and team-leading at Our Organic Food is headed by co-founder's son 28-year-old Deepak Jha. When asked how he helps his dad to grow this platform, Deepak said, "My dad and me we both share one thing in common and that is the intention to promote a healthy life. The work is big, so I assist him with all the technical aspects which I am expert at. As the organic food industry is growing day by day, so we are giving our all efforts to be more helpful for consumers and the organic food industry. Whatsoever organic food we are consuming today becomes possible only because of organic farmers, so we also try our best to assist them with all the resources available with us."
Also for those all who are interested in venturing into the organic food business, they provide useful information about organic food franchise and others. Every year, the organic food industry worldwide conducts organic trade shows, here they provide major organic trade shows information.
Jha aims to generate more employment with this startup and appealed to youngsters to get into organic food business for better and healthy future.
You can visit the website at: www.ourorganicfood.com
For more information, they can be contacted at [email protected] or WhatsApp at +91 7038698870
To send product for reviews contact at [email protected] and to connect on Facebook, reach them at www.facebook.com/Ourorganicfood
Media Contact
Company Name: Our Organic Food
Contact Person: Bhola Jatadhar Jha
Email: Send Email
Phone: +91 7038698870
Country: India
Website: https://ourorganicfood.com