Sustainable Change Starts with Decluttering: How a Local NJ Company is Revolutionizing the Junk Removal Sector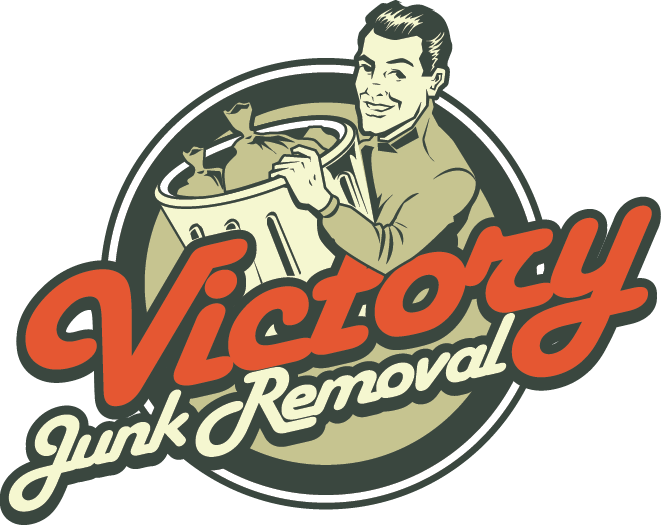 Victory Junk Removal LLC aids individuals and businesses in doing their part with eco-friendly and flexibly priced junk disposal services
EAST BRUNSWICK, NJ – December 5th, 2019 – Victory Junk Removal, a trail-blazing junk removal company, faces the global ecological predicament by getting rid of unwanted items carefully and properly in both home and commercial spaces. When East Brunswick based Victory Junk Removal was founded in 2016, they didn't just stick to Middlesex County but expanded to serve a total of 5 counties: Middlesex, Monmouth, Mercer, Somerset & Union County in New Jersey. Since then, their reasonably priced and environmentally conscious services – which divert a significant amount of reusable items from the landfill – have benefited society as a whole.
Across the United States, landfills are the third-biggest source of human-related methane emissions and contain a plethora of misallocated goods that represent a simultaneous environmental and economic loss. The EPA reports that a staggering 25% of all landfill waste is taken up by paper products and 13% by plastic ones, a majority of which could have been recycled. As industry experts, the team at Victory Junk Removal steps up to the challenge by offering their junk and debris hauling services to anyone and everyone: chronic hoarders, new home owners, self-storage renters, renovation and construction contractors, realtors, property managers, and more. They find ways to recycle and donate metal, plastic, paper, textiles, electronics, glass, and any high-quality items that charities accept. This ends up being over 80% of total junk removed – more than any other player in the market has claimed to recycle and reuse.
"We are not just a business, but a local movement that every single person in New Jersey and beyond can get behind: to build a cleaner and more reliable world. This starts with conscious consumer choices that extend to decluttering – people need to recognize that they might not have the proper resources to responsibly get rid of their trash and junk. At Victory Junk Removal, we make that possible in a very fast and easy way," said Christopher Victors, Founder of Victory Junk Removal. "It's a sufficiently meticulous process – our team is trained to go through the designated items and donate/recycle as much as possible. The remaining items will then go to a transfer station where they will sort the junk and recycle the discarded items. With this controlled process we assure the customer that the majority of items will never see the landfill and that as much as possible is recycled or donated".
Victory Junk Removal provides a fully licensed and insured junk removal service which includes garbage removal, construction waste removal, appliance removal, mattress disposal, electronic waste disposal, foreclosure clean outs, furniture removal, television disposal and recycling, yard waste disposal, trash removal, refrigerator disposal and recycling, and hot tub disposal, among other junk.
Depending on volume and type of item, pricing varies but free quotes are given. The donations that are made benefit the partnered charities/non-profits Goodwill and Habitat for Humanity ReStore. By donating household goods, clothes, and small furniture to Goodwill and big furniture items to Habitat for Humanity ReStore, families and individuals in need can repurpose otherwise wasted items. To top it all off, the customer receives a receipt of the donations made in their name which turns into a tax deduction at the end of the year.
About Victory Junk Removal
Victory Junk Removal is a green solution for debris disposal and exudes a culture of putting the customer's needs first and delivering uncompromised service quality. The solid overall 5-star review from dozens of clients can confirm the immense satisfaction.
For more information regarding the junk removal services offered by Victory Junk Removal, visit: https://victoryjunkremoval.com
Media Contact
Company Name: Victory Junk Removal
Contact Person: Anton Chaikovsky
Email: Send Email
Phone: (682) 422-6167
City: EAST BRUNSWICK
State: NJ
Country: United States
Website: https://victoryjunkremoval.com/