Wittix: The ground-breaking online platform that offers the most cost-effective ways to send and receive competing currencies globally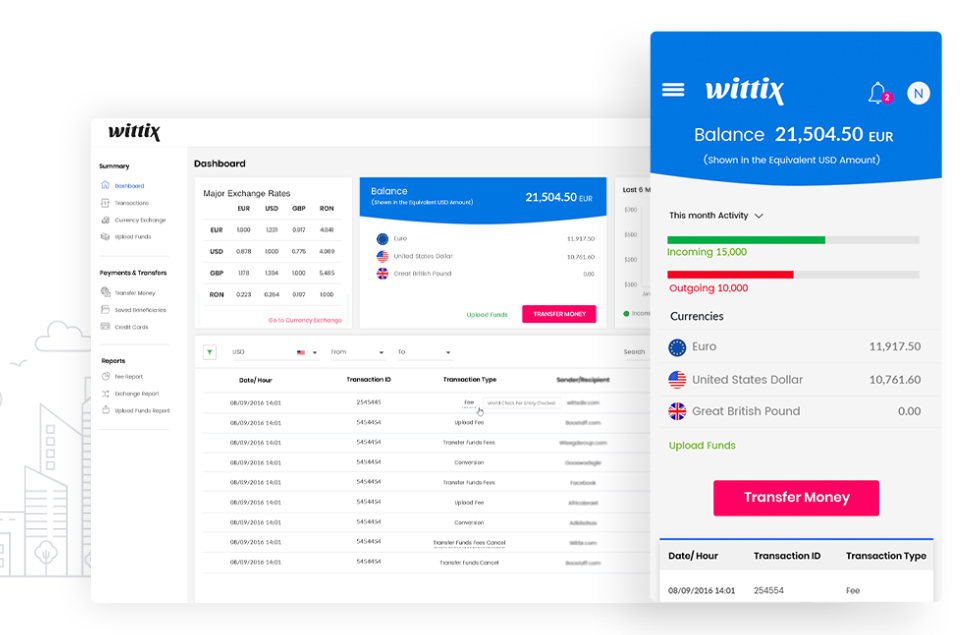 November 18, 2019 – Wittix, the best online platform that offers the most affordable rates and fees when it comes to sending and receiving competing currencies globally, proudly announces their new comprehensive network of global banks and credit companies that allows them to offer clients the lowest real time, accurate and competitive exchange rates, which are offered at the lowest commission rates.
"Wittix is proud to present a variety of multi-currency IBAN accounts that support hierarchical client structures 25 different currencies and we pride ourselves in offering dedicated customer services through our patient and talented customer service team. Working with us means you will experience a trustworthy, personal and quick service to ensure any issues you encounter, are resolved amicably," says Hanan Assis, the CEO of Wittix
With respect to currencies, Wittix stands as one of the most cost-effective ways to send and receive competing currencies. In fact, at the time of writing one can exchange 25 different currencies without incurring any account fees. On top of the fundamentals, Wittix business comes with a whole host of other features, which includes the ability to add additional team members to the account, the provision of virtual and prepaid debit cards, 24/7 priority customer support, and the ability to integrate the account with various business software platforms.
So now that there is a better understanding of what Wittix business is, the next section of the review talks more about some of the main features in more detail which is the Multi-Account Access, basically designed for business owners. For businesses that employs multiple people, there might be a requirement to allow some staff members to access the business account. This could be a company accountant that needs to view transactions, or an employee that needs to pay for travel expenses. Either way, Wittix business allows business owners to specify who they want to give account access to by adding team members to the business account.
For more information about Wittix, please visit www.wittix.com
Media Contact
Company Name: Wittix
Contact Person: Hanan Assis
Email: Send Email
Country: Lithuania
Website: www.wittix.com