THE VEHICLE THAT BEAT THEM ALL: 'MASERATI: A HUNDRED YEARS AGAINST ALL ODDS' IS RACING ONTO DIGITAL PLATFORMS NEXT WEEK
Ford V. Ferrari V. Maserati – the vehicle that beat them all!
Los Angeles, CA – Nov 11, 2019 – "This sweeping documentary takes you on a journey, through all the twists and turns that was (and still is) the development of the Maserati," wrote Late to the Game.
Writer/director/producer Philip Selkirk's (Castro, Bhutto: Daughter of Power, Mille Miglia: The Spirit of a Legend, Frankly… Jacky Ickx) MASERATI: A HUNDRED YEARS AGAINST ALL ODDS, is a documentary exploring the iconic and luxury Italian sports automobile, arriving on digital platforms next week (Nov. 18th).
"The documentary looks at one hundred years of innovation and the constant facing of adversity to keep the Maserati name, style of auto manufacture and racing alive. However, there were many great successes in racing, design and innovation over the years leading up to the present day," wrote JR Martin Media.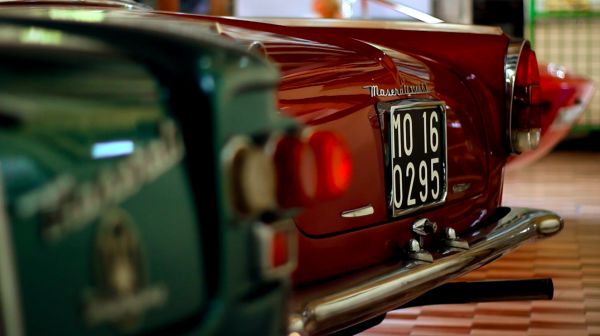 As the first-ever comprehensive film that has been made about the marque and history of the iconic Maserati brand, MASERATI stars award-winning artist and Pink Floyd drummer, Nick Mason, legendary British Racing driver, Sir Stirling Moss, and recently deceased former F1 world champion and English Grand Prix motorcycle road racer, John Surtees.
Selkirk's fast-paced international documentary follows the unique evolution and history of the worldwide automobile brand, Maserati, and its journey from a small, Italian garage to prestigious car races, shows, and as an icon of high-end luxury. "MASERATI: A HUNDRED YEARS AGAINST ALL ODDS has more of a current story vibe to it, giving the documentary much more life and volume, generating a more precise view of what Maserati was in the beginning, what it is today and where it may go in the future," continued Late to the Game.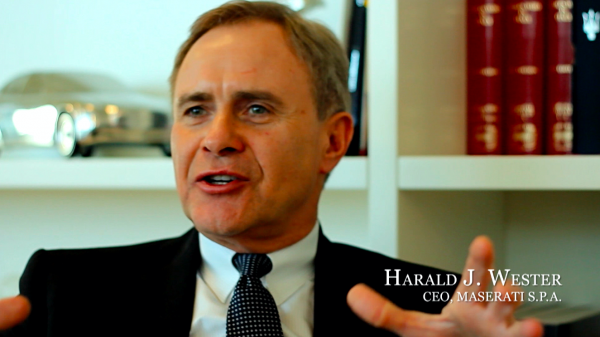 Including never-before-seen, rare and archival historic footage, the documentary deals with the company history and the marque's industrial matters: from the early years, when production was concentrated on racing cars, to the advent of the first GT of the immediate post-war period through to the great classics of the Fifties, Sixties and Seventies. MASERATI features interviews from the sons of Maserati co-founders, Alfieri Maserati (Ernesto Maserati) and Carlo Maserati (Ettore Maserati), grandson of Italian industrialist Adolfo Orsi, Adolfo Orsi Jr., legendary designer Giorgetto Giugiaro and former CEO of Maserati S.p.A., Harald J. Wester.
"This documentary tells the human side of the Maserati legend as well as the evolution of the automobile brand," wrote JR Martin Media.
Accompanied by historic and high-quality modern pictures of specific models, MASERATI is devoted to the trident's road cars: from the A6 1500 to current production, including the extraordinary expressions of design offered by models like the 3500 and 5000 GT, the various Quattroportes, the Mistral, Ghibli, Indy to then approach the present day, touching on the 3200 GT and the current Quattroporte, Granturismo, the 2013 Ghibli and the Alfieri.
"Whether you are a lover of Maserati, a lover of cars, or just in the mood to learn about something new- this film is certainly one I'd recommend to anyone. It's left me with an immense appreciation for the legacy of the company and this luxurious automobile and will surely leave lasting impression on you," concluded Late to the Game.
TriCoast Entertainment will release 'Maserati: A Hundred Years Against All Odds' onto digital streaming platforms Nov. 18th (Amazon, FANDANGO, Vimeo on Demand).
Explore the iconic and luxury Italian sports automobile with the trailer here: https://www.youtube.com/watch?v=O7qelqfJAQw&feature=youtu.be.
MASERATI: A HUNDRED YEARS AGAINST ALL ODDS features award-winning artist and Pink Floyd drummer, Nick Mason, Sir Stirling Moss, John Surtees (After Hours, The Fast Lady, Formula 1), Alfieri Maserati, Carlo Maserati, Paolo Pininfarina, Giorgietto Giugiaro, Nino Vaccarella, Adolfo Orsi Jr., Jo Ramírez and Harald J. Wester.
For more information, please visit https://www.selkirk-movies.com/film-documentary-1/motor-sports/maserati-100-years-against-all-odds/ and for press inquiries, please contact [email protected]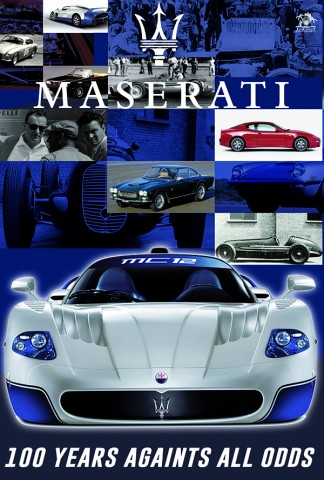 MASERATI: A HUNDRED YEARS AGAINST ALL ODDS (2017, 83 min.) Directed and written by: Philip Selkirk. Producers: Philip Selkirk, Katherine Boudria. Editor: Dominik Näder. Original Music: Patrick Penot. Language: English. Selkirk Pictures & Enterprises Ltd., TriCoast Entertainment.
Produced by: Selkirk Pictures & Enterprises Ltd.
About TriCoast Entertainment:
TriCoast Entertainment is a premium Domestic Distributor, representing the best of US and international films: in theaters, on VOD, on DVD and TV. Sister company to TriCoast Worldwide and TriCoast Studios, the company is located at the TriCoastStudio facility in Culver City, Los Angeles.
Founded by: Strathford Hamilton and Marcy Levitas Hamilton.
Media Contact
Company Name: TriCoast Entertainment
Contact Person: Jenna Wilen
Email: Send Email
Phone: 3104587707
Address:11124 Washington Blvd.
City: Culver City
State: California
Country: United States
Website: http://www.tricoastworldwide.com