TJS Cleaning Announces They Will Be Expanding Into The Home Cleaning Market In Sydney
Renown cleaning, maintenance, and facility management services company TJS now Facilities First is proud to announce its expansion into Sydney's home cleaning market today.
Sydney, Australia – October 7, 2019 – TJS Cleaning is proud to announce its expansion into Sydney's home cleaning market today. This move enables TJS to bring its wealth of experiences garnered from working with the government, health facilities, etc to homes. From now on, TJS will provide eco-friendly, flexible, and responsive home and builders cleaning services to residents all over Sydney. Announcing their move into Sydney's home cleaning market, their spokesperson noted that the expansion comes as part of the company's desire to make affordable, yet high quality, house cleaning services available to all. Prior to the announcement, TJS is delivering premium cleaning and maintenance services to over 300 sites Sydney Wide.
A TJS Spokesperson commented on the move saying "As a leader in the facility cleaning industry and a creator of new jobs right here in Sydney, we are delighted to announce this great news of growth. With this development, Sydney is to experience fresh jobs injected into its economy because we will definitely need more hands to run our new operations. I really appreciate everyone who has contributed to the realization of this goal."
According to inside sources, TJS has invested hundreds of thousands towards improving service delivery and innovating new sanitation procedures. Their innovation-driven processes fuels their efficacy as cleaning professionals since its 20 years of existence. They are determined to maintain this impressive performance over the years to come.
Boasting over 25 professional staff, TJS team of well-trained, professional, and experienced cleaners can handle cleaning tasks of all sizes.
Equipped with the appropriate cleaning chemicals and innovative cleaning know-how, they guarantee that their clients' properties will be left in a pristine state when their work is done.
With customer satisfaction at the forefront of the company's decisions, TJS offers unparalleled cleaning services at affordable rates.
Describing their services, a customer said, "TJS is one of the leading cleaning agencies in the Australia. They have some of the country's finest cleaners on hand, ready to make my establishment sparkle like its brand new! For me every new experience with them gets better than the last as their cleaners prove their skills always. I highly recommend them."
A vibrant, ambitious cleaning services disruptive company, TJS is keen to expand their business further soon.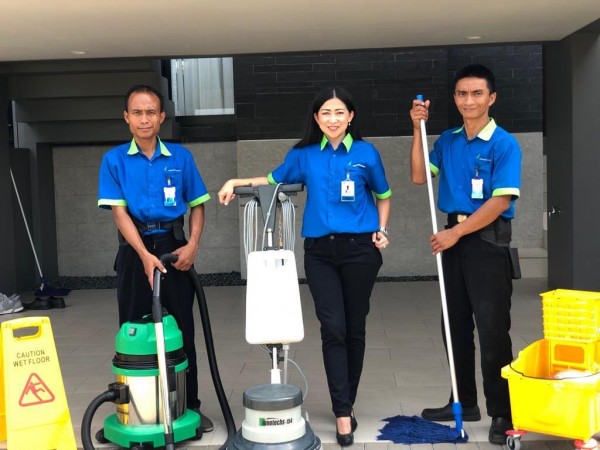 About TJS
TJS is trusted to deliver cleaning, maintenance, and facility management services to over 3,000 sites.
Pioneered in Australia over 20 years ago, the company is dedicated to providing the highest quality of services to their clients and ensuring job satisfaction to their employees. Because of their loyal client base and an internal structure centered on strength, diversity, purpose, relationships and making a difference, they are now one of the fastest growing facility management service providers within the market.
As a business, their roots began in the heart of Sydney, providing cleaning services to some of the city's oldest and most iconic hospitality venues. Two decades later, and TJS cleaning now provides integrated services to these sectors: Government, Health and Aged care, Hospitality, Venues and Events, Commercial and Retail, Energy and Resources, Education and Training.
Media Contact
Company Name: TJ's Cleaning Services
Contact Person: Taylor Jimnova
Email: Send Email
Phone: 0283191012
Address:Unit 3/17 Green Street
City: Banksmeadow
State: NSW
Country: Australia
Website: tjscleaning.com.au